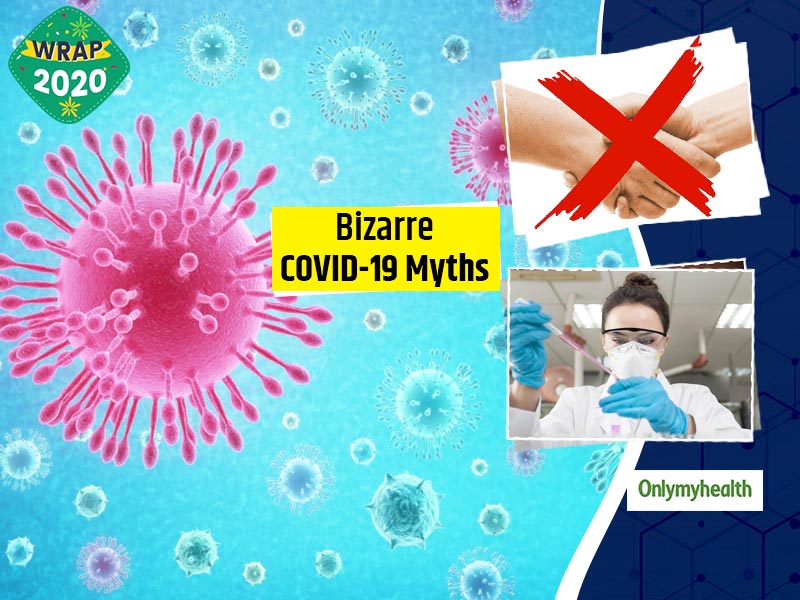 2020 is about to end but coronavirus doesn't seem to be ending anytime soon. Here are most bizarre COVID myths 2020 that we got to hear this year.
The year is coming to an end and it won't be wrong to say that 2020 fully belonged to coronavirus. The pandemic strike at the beginning of this year and it doesn't seem to be ending anytime soon. We struggled throughout to keep our health in place and stay protected from this lethal virus. Over 1.6 million people lost their lives in this devastating pandemic. The worst things were the myths or misbeliefs that people fell for as this virus was completely new and speculations were at their peak. We got to hear some extremely weird COVID-19 myths that were busted by medical professionals and health organisations worldwide. As 2020 is about to end, we thought of taking you through the 10 most bizarre COVID-19 myths that we came across.
#1 "Don't meet Chinese people as they carry the virus and can infect you"
Did you hear someone saying this? Well, it was certainly something that our parents warned us of out of concern. One of the many first misconceptions about coronavirus spread was that Chinese people are carriers of the novel coronavirus. This is absurd! Now that we are seeing the disastrous impacts of COVID-19 all over the world, we can deny this myth. Back in the starting of 2020 when coronavirus was new, people believed that nationals of China were solely responsible for transporting this deadly virus to other parts of the world as China was the only country affected by it. We were distancing ourselves from people travelling from China for this reason. However, we cannot overlook the fact that China is responsible for this outbreak as the infection originated there.
#2 Coronavirus is transmitted from meat
The first news of COVID-19 came from the seafood market of Wuhan, China, remember? For this reason, fake news was spread that this virus is transmitted by consumption of meat. After research, it was found that the consumption of meat has nothing to do with this outbreak. Anyone can catch this virus whether vegetarian or non-vegetarian. For valid reasons, we were asked to avoid having raw meat as it affects immunity and may make us susceptible to COVID-19. Even today, you must properly cook meat before consumption.
Also Read: Will Pfizer & Moderna Vaccines Be Effective In India? Here's Why Virologists Are Doubtful
#3 Coronavirus was made in a laboratory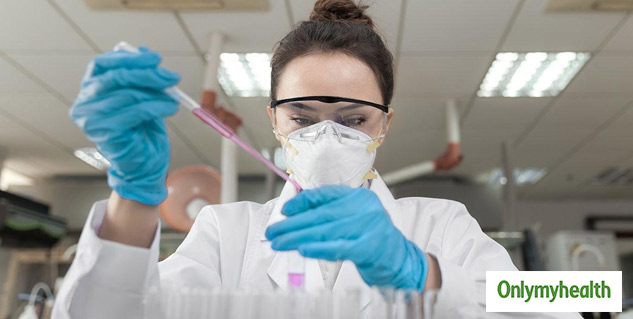 By March 2020 end, we were convinced that COVID-19 was a bioweapon that China developed intentionally to attack other countries and become more powerful. News channels were leaving no stone unturned to prove that this was a conspiracy by China to prove its superiority but unfortunately, it fell into its own trap. There were numerous variations to this theory as some thought this to be a bioweapon, scheme for population control, others believed this to be a strategy of the US to boost vaccine sales, etc. While it was projected that this is a laboratory-developed virus, experts didn't agree. Dr. Sameer Bhati, Director at Star Imaging Path Labs says that this virus is new but it isn't something that can be made in a laboratory. It originated in animals(Wuhan meat market) and then got transmitted to humans just like Swine flu and many other viruses. It was confirmed by many research agencies that this virus originated from bats after analysing their genome sequences.
#4 Survival chances after contracting coronavirus are zero
Initially, most of the infected patients struggled for their lives as the doctors were unable to figure out the treatment to control the condition. The death toll was high at the beginning of the outbreak and this lead to the myth that an infected person would eventually die of this virus. This is certainly one of the most bizarre myths as it created a stir amongst people and they feared stepping out or meeting anyone. Those with any existing medical condition or people who don't receive timely treatment are at greater risk of death.
Also Read: Know The Difference Between Antibody Test And PCR Test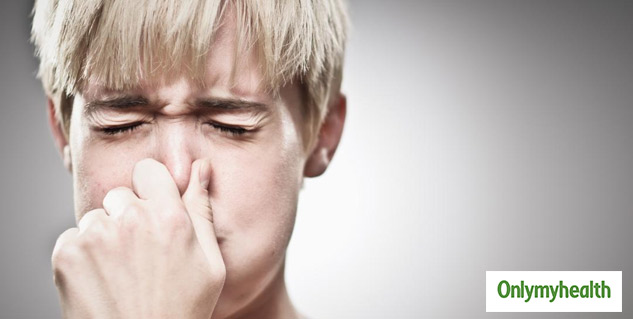 #5 "If you can hold your breath for 10 seconds, you don't have COVID"
Admit it or not, all of us must have tried this breathing test for coronavirus at least once! This at-home test for COVID-19 surfaced in the starting of April after the lockdown was imposed. People tried this hack to see if they have corona or not. While younger people rejoiced as they could hold their breath for longer, elderly people couldn't and feared infection. Later this test was renounced by health experts as this is not the right parameter to find out about infection. Only lab tests like antigen test, swab test and RT-PCR tests can identify the virus.
#6 Drinking cow urine prevents coronavirus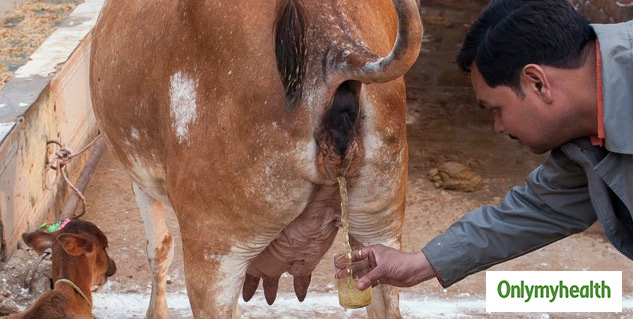 This is certainly one of the most bizarre myths that we got to hear in 2020. This is just one of the common misconceptions that started in India after people commented on this and released their hacks of escaping the novel coronavirus. In India, cow is worshipped and cow urine is considered a holy liquid and a potential cure for most health conditions. However, it doesn't mean that cow urine can cure COVID-19. Ayurveda regards cow urine to be a traditional remedy but doctors rubbish the rumours of it being a treatment for coronavirus. Dr. Shailendra Bhadoriya, Cardiologist at Fortis Escorts Heart Institute, New Delhi says, "It is not right to say that cow urine can cure coronavirus unless it is adequately studied. There is no evidence that cow urine has anti-viral properties to kill coronavirus in the body. "
Also Read: Garlic Pickle Is A Must Have In Winters, If You Want To Know Why, Read The Benefits
#7 Eating Garlic, hot peppers can treat coronavirus
Another Indian-originated coronavirus myth is that consumption of hot peppers and garlic would protect against coronavirus. This is irrational. While garlic is a potent antioxidant and may give a boost to your immunity, it cannot certainly treat coronavirus. You must have garlic tea in the morning for the various health benefits it offers, but don't take it as a cure for COVID-19.
#8 Drinking hot water and taking a hot shower would eradicate coronavirus
Researchers have established a link between water consumption and coronavirus lifespan. But Ministry of Health and Family Welfare and WHO deny that consumption of hot water helps in killing coronavirus. Same goes for bathing with hot water.
Also Read: 6 Hygiene Hacks To Protect Yourself From The COVID-19 Wave
#9 Putting hands under UV lamps would disinfect then
UV rays are electromagnetic waves that are also present in the sunlight. Several claims were made on social media that UV lamps can disinfect hands and destroy coronavirus present on them. This isn't bizarre but it is certainly a myth. Using UV lamps can risk your skin and may lead to skin cancer. As per WHO, UV rays have high energy and if you put your hands under them for longer, it can pose deadly effects on the skin.
#10 Hydroxychloroquine and pneumonia vaccine can protect against COVID-19
So many OTC medicines were named as potential drugs to prevent coronavirus and bring the condition of the infected person under control. Hydroxychloroquine was one of the most popular drugs that created a lot of buzz. The other publicised medicinal cure was pneumonia vaccine. These medicines are only for specific conditions and they don't have any relation with coronavirus.
Conclusion
We are in the middle of a pandemic and coronavirus has shown its gigantic face in the past year. While waiting for the vaccine to arrive, we can only work in the direction of prevention. Never believe in something that is said without any expert quote especially in critical matters like COVID-19. These were some of the COVID myths that we have heard so far. Just be safe, take necessary precautions and keep up with your immunity.
Read More Articles in Miscellaneous