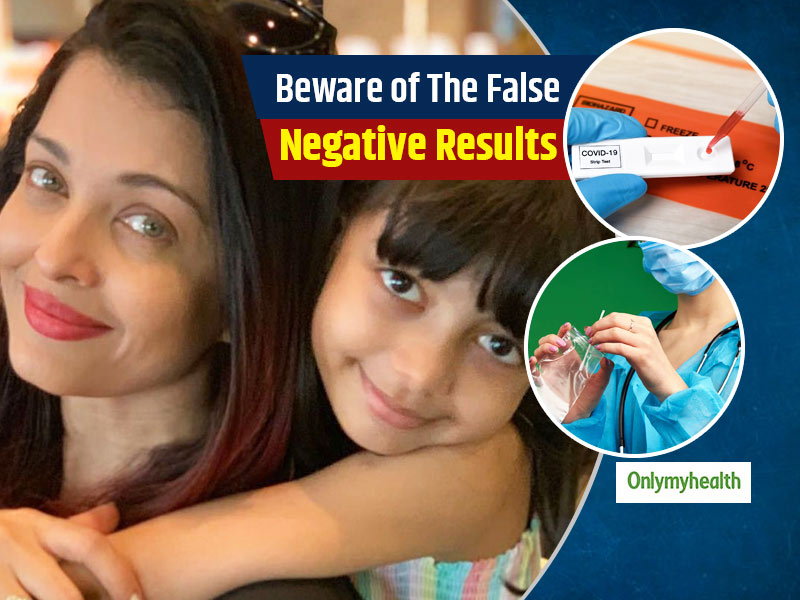 The news of Amitabh Bachchan and Abhishek Bachchan tested positive for COVID-19 left everyone in shock. When affluent people like them are getting this virus, imagine the virus's easy reach to common people. After the father-son duo, other members of the family and their staff undergone tests. The Bachchan family members got rapid antigen tests done where they showed negative but in the swab test conducted later, Aishwarya and daughter Aradhya were found to be positive. Since they both are asymptomatic, they are advised home quarantine. However, this event has left us wondered how come they came negative in one test and positive in the other. If you are wondering if there is any loophole, the answer is NO. We will explain this to you with this happens in this article.
The difference between Antigen test and Swab test for COVID-19 Diagnosis
It is been months since the novel coronavirus outbreak has happened and the tally of affected people is on a steep rise. Every day, we see thousands of people testing positive for this virus. Thankfully, the COVID-19 testing system has improved with multiple test options. In this article, we will differentiate between two main coronavirus test methods- Antigen Test and Swab Test or RT-PCR test.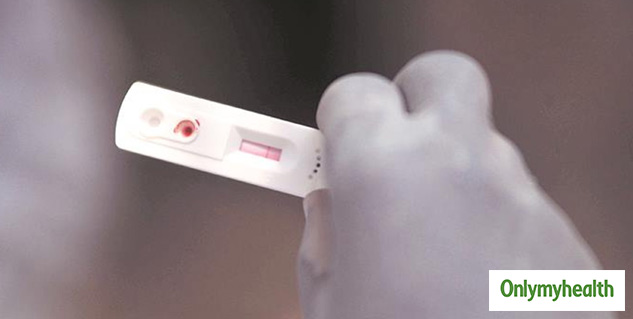 Antigen test
This test doesn't look for the virus but the 'spike protein' that lies on the surface of the COVID-19 virus. This test is a rapid test that produces results within 15-20 minutes. This test is conducted by inserting a swab in the nose to take samples. This is dipped in a chemical solution that has virus-deactivating properties. The swab is then put on a paper strip that has antibodies. These antibodies bind with this spike protein and if the virus is there, the paper strip would show colored lines.
Pros:
This is a hassle-free test which can be conducted at home.
This produces rapid results. Within 30 minutes you get to know whether you are positive or negative.
It is cheaper than swab test.
Cons:
This test doesn't look for the contagious virus but spike proteins.
Many false negatives have been reported including that of Aishwarya Rai Bachchan and Aradhya Bachchan.
If there are not sufficient viral particles in the swab, the test would come negative.
If your result comes negative, you need to get a confirmatory RT-PCR test done.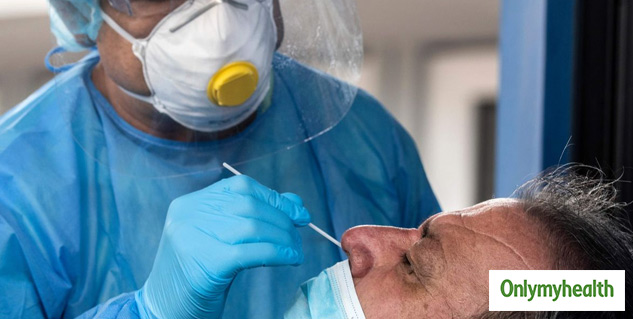 Swab Test or RT-PCR Test
This is the most common COVID-19 detection test. The Real-time Polymerase Chain Reaction or RT-PCR test is conducted with a swab and therefore it is popularly called the Swab Test. This test is the best for the early diagnosis of the contagious virus in the body. The sample is taken from the nose or throat of the person with a swab and tested to find the presence of RNA traces of coronavirus. This is a sensitive test and produces accurate results.
Pros:
This is a quick and effective method to test the presence of novel coronavirus in the person's body.
It produces accurate results.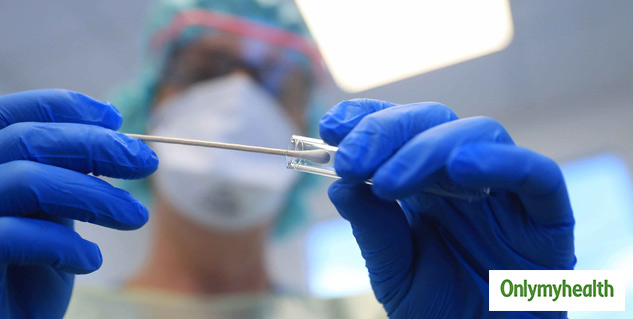 Cons:
It may take a day or two to obtain the results after the swab test.
This test looks out for viruses at the time of testing only. It cannot tell if the person was infected in the past.
The swab sample needs to be taken correctly and cautiously or else it may produce false-negative results.
If a person tests immediately after getting infected, the result may come negative due to insufficient viral particles.
Summary Of Testing For COVID-19
Dr. Shalabh Malik, National Head Microbiology of Dr Lal Path Labs provided us with this table to make it easy for us to understand different types of test for COVID-19 and their details.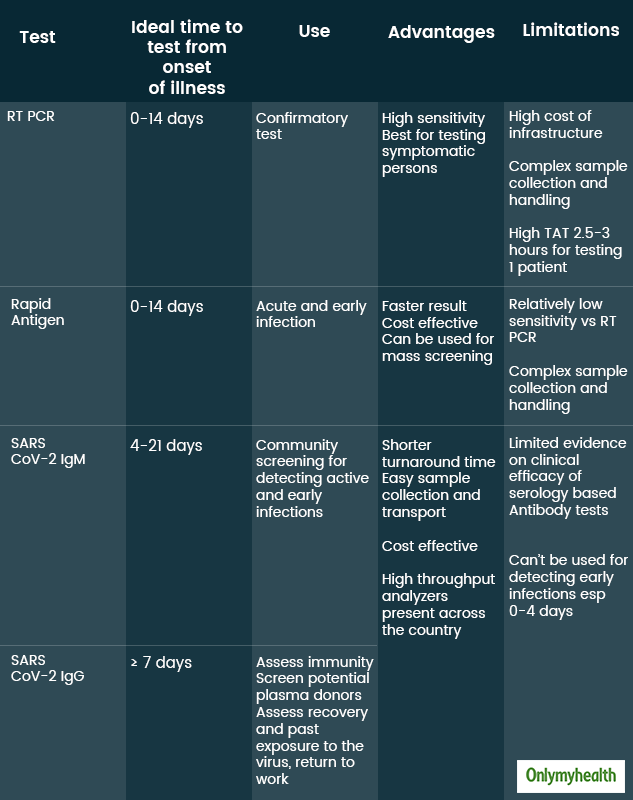 Read More Articles in Miscellaneous