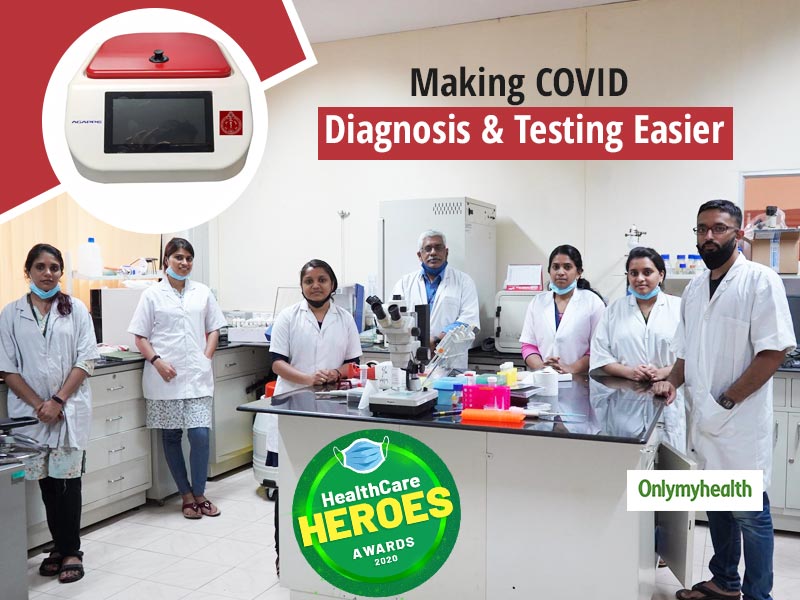 Category : Breakthrough Innovations

Vote Now
Who : Chitra GeneLAMP-N
What : Developed a low-cost test kit for COVID-19 detection
Why : Making COVID detection faster and available at a nominal cost
It is a battle against a rapidly spreading infection, time is crucial. There is now a Covid 19 testing kit that can give results in under 2 hours. Developed by Sree Chitra Tirunal Institute for Medical Sciences and Technology, Trivandrum, Chitra GeneLAMP- N has 100% accuracy that matches with test results using RT-PCR.
Onlymyhealth salutes the spirit of invention and innovation and nominates Chitra GeneLAMP-N in the category of Breakthrough Innovation in Testing category. This is Onlymyhealth's Healthcare Heroes Awards, where your votes with Jury votes will decide the winners in each category.
The Need For A New Technology In Testing
Due to the exponential rise in the cases, COVID-19 testing and contact tracing has become crucial. But the current RT-PCR test kits are expensive. There is a need for a test kit with similar sensitivity and accuracy but lower cost. The answer, claim Sree Chitra Trirunal Institute, is Chitra GeneLAMP-N.
The Uniqueness About Chitra GeneLamp-N
OnlyMyHealth spoke to the team of scientists who worked on this technology. Prof Anoop Thekkuveettil, Scientists G, at Sree Chitra Trirunal Institute for Medical Sciences and Technology (SCTIMST), says they focused on a technique called LAMP (loop-mediated amplification of nucleic acids) as an alternate to RT-PCR. Going one step further, the scientists at SCTIMST have now also developed a robust fluorescence-based real-time detection (Chitra RT-LAMP-N) kit. "In the time taken for one set of RT-PCR testing, Chitra Gene Lamp-N can run two to three sets LAMP assays," says Prof Thekkuveettil. But that's not all, 30 samples can be tested in one batch, which takes the number of tests that can be done, accurately and economically, up substantially.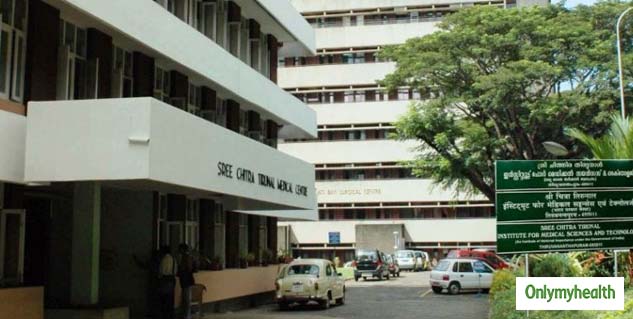 Also Read: HealthCare Heroes Awards 2020: Dr Aruna Kalra's Selfless Service for COVID-19 Positive Expectant Mothers
Since the government-certified testing labs were few in the initial days, it used to take almost 48 hours to 3-4 days for results of the RT-PCR test. Chitra GeneLAMP-N of Chitra Institute produced results in just 2 hours. This kit should be given its due credit for timely diagnosis and prevention of community spread. This test kit has played a huge role in fighting the coronavirus epidemic in the state of Kerala.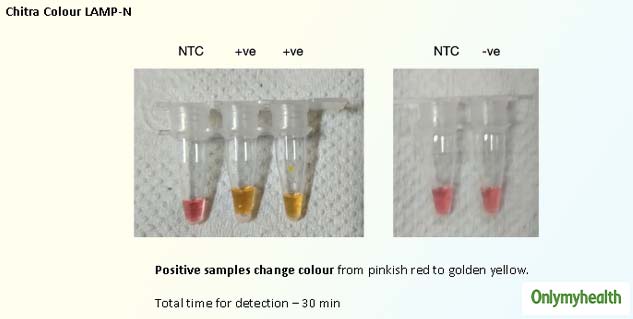 Prof Thekkuveettil added, "SCTIMST also made a COVID detection LAMP kit in which the solution changes its colour during the amplification of nucleic acids (Chitra Colour LAMP-N). The reaction takes around 45 minutes to develop a stable colour change. The main benefit of this technique is it does not require any sophisticated equipment: a thermal block or a circulating water bath are sufficient to set up the reaction. The Chitra colour-LAMP-N kit will be much cheaper compare to Chitra RT-LAMP-N kit and easy to set up under resource restrain conditions. The sensitivity and specificity of the Chitra Colour LAMP-N kit match with that of RT-LAMP assay."
Also Read: HealthCare Heroes Awards 2020: Read Common Man Darshan Ghosh's Contribution In COVID-19 Fight
Both these kits are currently under ICMR validation. Once approved these indigenous kits will improve our testing capacity at a reasonably lower cost, believes Prof Thekkuveettil.
Impact Of These Kits In Testing Landscape
Nucleic acid amplification tests (NAAT) have been proven to be as most sensitive in detecting viral infections, Prof Thekkuveettil told OnlyMyHealth "Currently, there is no alternate NAAT test other than RT-PCR for COVID-19. RT-LAMP tests are the best alternative to RT-PCR because of the requirement of less sophisticated equipment requirements. Designing RT-LAMP, however, is highly challenging due to complex primer design requirements."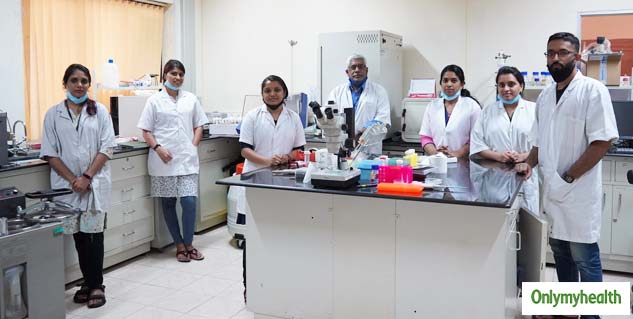 If you resonate with us that Chitra GeneLAMP-N has helped in COVID-19 diagnosis, do cast your vote. Here is how you can vote for your favourite nominee for Jagran New Media & OnlyMyHealth's HealthCare Heroes Awards.
Read more articles on Miscellaneous