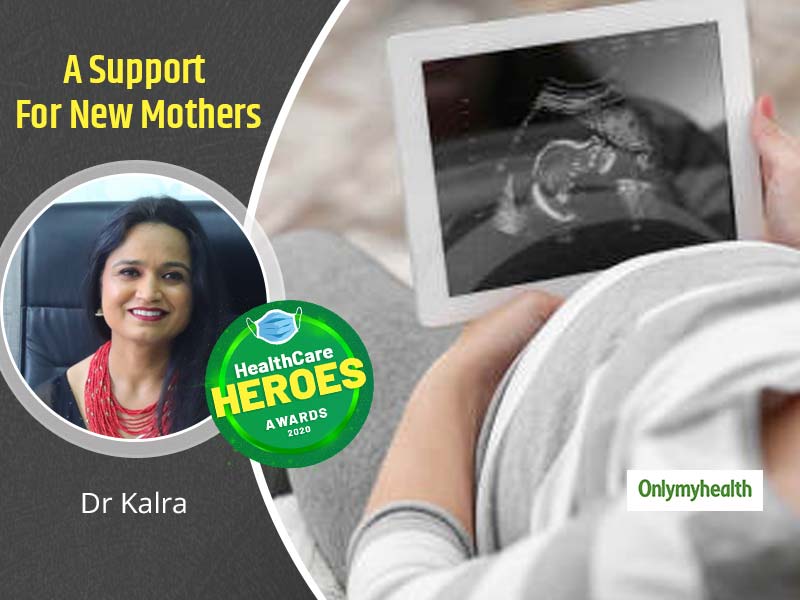 Category : Beyond the call of Duty

Vote Now
Who : Dr Aruna Kalra
What : For becoming a mother to new mothers struggling with COVID-19
Why : To help out new mothers in these pandemic times
Childbirth can be daunting at the best of times, but during a pandemic like COVID-19 it can be fraught with depression and anxiety. Our Healthcare Hero, Gynecologist Dr Aruna Kalra is a mother to the expecting moms who had tested COVID-19 positive during the difficult time of the pandemic. Dr Kalra has gone out of her way to ensure safety and wellbeing of not just her patients but also her staff.
At Onlymyhealth.com we have diligently and in an unbiased manner, selected the most powerful stories in different categories. Dr Kalra has been nominated in the category of Beyond the Call of Duty - Doctors.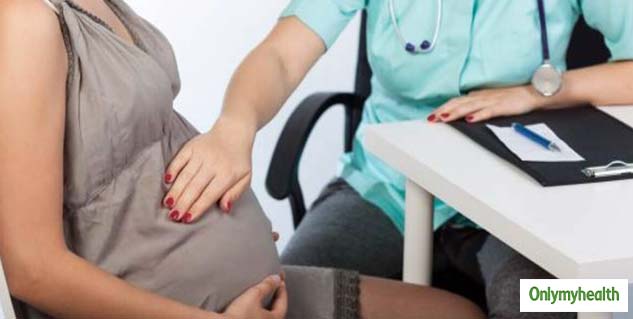 Also Read: All About Hypnobirthing Explained By Gynaecologist Dr. Aruna Kalra
Dr Aruna Kalra is a Senior Gynaecologist Surgeon with over 22 years of experience. In more than two decades of her career, she never had to deal with reassuring a Covid positive, pregnant woman that her baby will be ok. "The psychological trauma is difficult to put in words. The women would not be able to accept their situation and would go into shock," Dr Kalra tells OnlyMyHealth. The surge of pregnancy hormones with the dread of infecting the new life growing in them could be a lethal combination. Dr Kalra recalls how many expecting mothers wouldn't let others touch them or were scared of feeding their babies. The fear of infection meant that many COVID-19 negative women would also not show up for pre or post-natal checkups.
Selfless Service
This wouldn't do for Dr Kalra. She decided that if her patients wouldn't come to her, she would go to them. Risking her health she went for home visits of her COVID-19 positive patients. Not for 'consultation fees', infact Dr Aruna Kalra made sure even those who could not afford expensive medicines, vitamins and supplements, got them for no charge. "So many people had lost their jobs due to the pandemic. I thought that my medical acumen should help these patients" says Doctor Kalra.
Dr Kalra also created a WhatsApp group of patients, who had recovered from COVID-19 and who were symptomatic, so that they could support each other by allaying fears and answering questions regarding the infection during pregnancy. "They would talk to each other, husbands could talk about how their wives were doing and provide support," says Dr Kalra. Having a senior doctor readily available to answer any questions or concerns over a WhatsApp or call, is a big boon and privilege. Dr Kalra's patients understand that.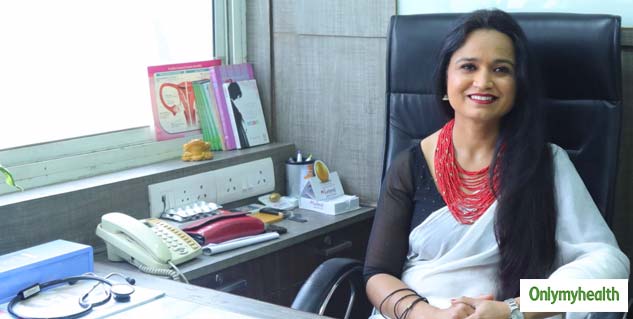 Winning Together
The first few months of the lockdown, in Dr Kalra's words, was "a war like situation". At CK Birla hospital where she works, the whole system was overwhelmed, duty doctors and medical staff were overworked and functioned continuously with hardly any rest or food. Doctors had to deal with fatigue and emotional challenges that came with the pandemic. Attending to patients for 9 hours, packed in a PPE kit was not easy to get used to. There were no off days. On days of a delivery, the shifts stretched way beyond 9 hours.
Dr Kalra noticed that some of the hospital staff had to go without food due to the workload and limited time and strict serving norms of the canteen. She felt responsible for them and took it upon herself to cook food for some of the hospital staff. But she doesn't regard it as praiseworthy. "Food was being cooked at my house so I thought of making extra portions. They are like family and what they are doing is noble work" says Dr Kalra.
Also Read: Gynaecologist Explains Why Periods Are Painful In The Initial Days
If Dr Aruna Kalra's work during this pandemic has inspired or moved you, do cast your vote for her. Here is how you can vote for your favourite nominee for Jagran New Media & OnlyMyHealth's HealthCare Heroes Awards
(As told to Vineet Mehta, who has worked as a Japanese Language Expert for large corporations. Two years back, he took the plunge from corporate to creative to pursue his passion of storytelling)
Read more articles on Miscellaneous