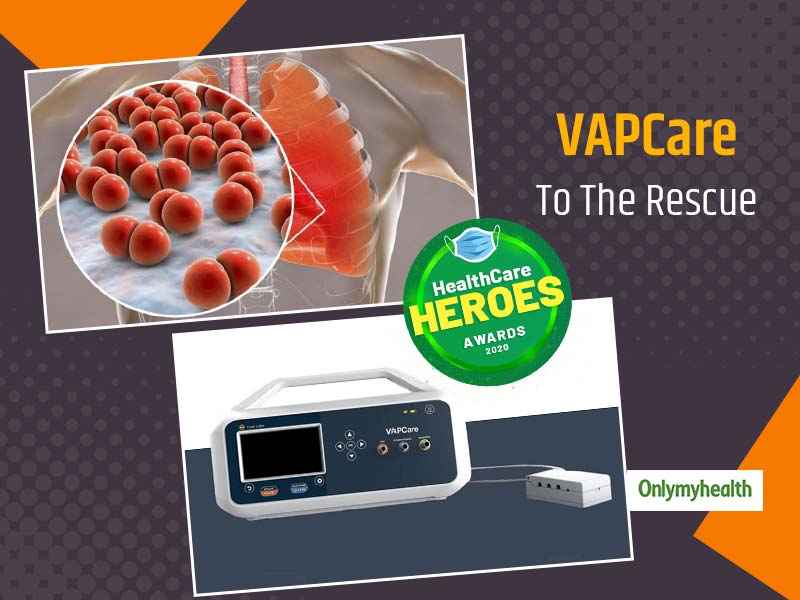 Category : Patient Care

Vote Now
Who : InnAccel
What : Developed, tested and deployed our novel non-invasive ventilation system
Why : VAPcare & SAANs Pro are helping both patients and the medical fraternity
InnAccel Technologies Pvt Ltd has taken the bull by both horns. With two of its innovations, this med tech startup is providing two way solutions to the Covid19 pandemic crises. VAPcare for management of critically ill Covid19 patients and SAANS Pro, a non-invasive ventilator for Covid19 patients. InnAccel Technologies has been nominated in the category of Breakthrough Innovations in Patient Care for the Healthcare Heroes Awards, an initiative by Onlymyhealth.com
Siraj Dhanani, Founder and CEO of InnAccel spoke to OnlyMyHealth.com who says, 'With over 95,000 deaths due to COVID-19, India's healthcare system is under severe strain. Hospitals across India are scrambling to find adequate breathing support equipment. Responding swiftly to this crisis, InnAccel has developed, tested and deployed our novel non-invasive ventilation system-Saans Pro and CPAP patient interface-Saans Helmet in record time. We have already deployed our systems in six states across India.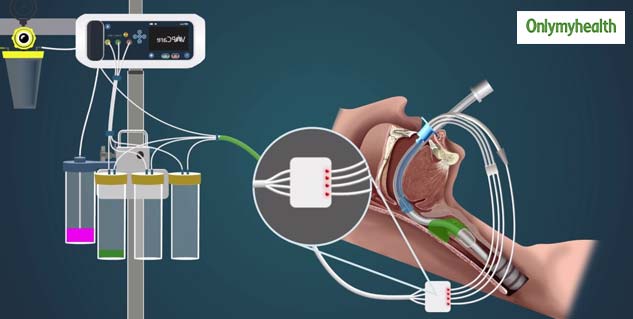 Also Read: Healthcare Heroes Awards 2020: Chitra GeneLAMP-N Made COVID-19 Diagnosis Affordable With Low-Cost Kit
Our Existing products VapCare and Fetal Lite have also played a significant role in alleviating this crisis. VapCare automates oral hygiene care in ventilated patients, reducing the risk of cross-infection in caregivers. Fetal Lite enables fetal monitoring at home, helping both mothers and caregivers to conduct this crucial test without the fear of COVID-19.'
What is VAPCare?
Data from Wuhan, published in The Lancet medical journal, suggests that 50% of COVID-19 patients who did not survive had secondary infections acquired in the ICU, and specifically 30% of them had Ventilator Associated Pneumonia. Currently caregivers or hospital staff would need to manually remove secretions from the oral cavity and the airway. Caregiver infections are also a big threat in the pandemic war, studies suggest that 25 percent nurses and doctors have been infected due to nasal and oral secretions of Covid 19 patients.
VAPCare could be a possible solution. An intelligent secretion management and oral hygiene system for ventilated patients, VAPCare reduces changes of infections due to contamination of secretions.This one-of-its-kind device that automates the manual processes of clearing infectious secretions otherwise performed by nurses in critical care units. It is a closed system that reduces the chances of caregiver infection drastically, while also ensuring dignity and comfort for the patient. Another advantage of VAPcare devices is the hours of nursing time saved which is a critical aspect at the back of mounting pressure on healthcare infrastructure.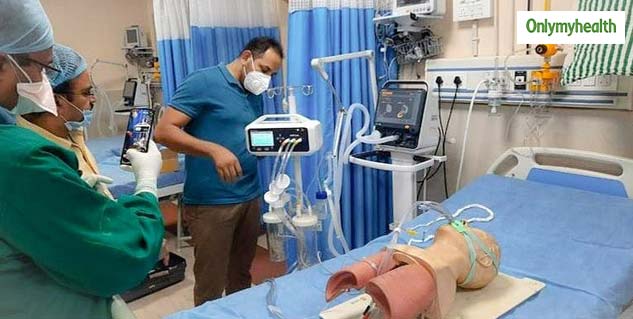 It took InnAccel 5 years to develop the technology. VAPCare is backed by BIRAC, the Government of India and has got recognition from the U.S. FDA. It is Top 16 Healthcare Technology Winner from the American College of Cardiology in 2015 and won the silver award in Mass Challenge Boston in 2016 followed by Go Australia in 2017. Clinical trials across 20 Indian hospitals, including AIIMS, Safdarjung, Ram Manohar Lohia, and state-owned medical units in Karnataka, Andhra Pradesh, and Delhi were done for VARCare.
SAANS Pro: Non Invasive Ventilation
In April this year, InnAccel launched its non-invasive ventilation device for Covid19 patients- SAANSPro. Identifying the critical role of respiratory support in treatment of covid positive patients and the dire shortage of ventilators, InnAccel developed a portable CPAP and HFNC system called SAANS Pro. Built with the purpose of aiding patients with hypoxia and respiratory diseases in the situation of ventilator unavailability or during transfer of patient to a ventilator facility.
A protective helmet interface prevents risk of cross infections. This device is also fit with features like pressure control and air blending and supply. Added benefits is that it is not bulky and works without electricity. Being portable it can be used while transporting patients in ambulances and even in personal vehicles. Saans pro was developed on the platform of an existing product Saans (a neonatal CPAP) which took 5 years to develop and SAANS Pro took 6 months to develop. Saans Pro is currently deployed at 30 larger COVID care centers across India.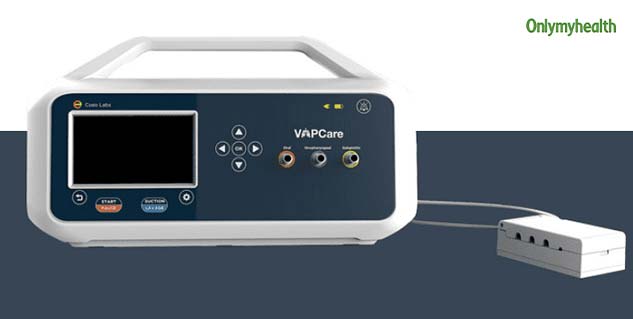 Also Read: HealthCare Heroes Awards 2020: Dr Aruna Kalra's Selfless Service for COVID-19 Positive Expectant Mothers
Apart from these two innovations, InnAccel has also come up with a third Fetal Lite device that enables NST-CTG tests at home for pregnant mothers reluctant to go to hospitals during a pandemic.
InnAccel is short for Innovation Accelerated and if their innovations have impressed you, do cast your vote to make them win the Breakthrough Innovations In Patient Care Award. Here is how you can vote for your favourite nominee for Jagran New Media and OnlyMyHealth's HealthCare Heroes Awards.
Read more articles on Miscellaneous