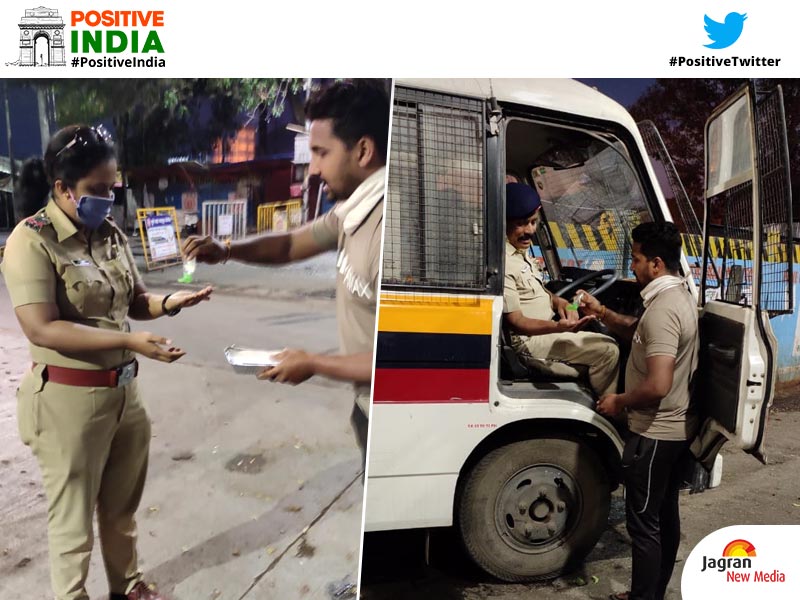 A 26-year-old Pune-based youth is working in the service of police, fighting against Corona. Distributing masks, sanitizers and food for free.
On the border, our soldiers fight the enemies and terrorists of the country, while the soldier living in the society fights for the hunger, poverty and disease in the country. Strong intention and passion is the biggest weapon of such soldiers. A 26-year-old young man from Pune, Maharashtra (with a passion for patriotism), is selflessly contributing to the battle against the coronavirus with his uncle. In this 21-day lockdown, their team of 25 people are distributing hand sanitizers, masks and food on the streets of Pune, free of cost to the cleaning staff and police personnel.
Battle against the coronavirus
26-year-old Darshan Ghosh is a writer of short films by profession. Talking to OnlyMyHealth, he said, "When the Prime Minister announced a 21-day lockdown, maximum people went back to their homes. Today, police, doctors and sanitation workers are working day and night to protect us from the coronavirus. Hence, we are currently distributing hand sanitizers and masks to the police and sanitation workers. We have started this fight against coronavirus. We will continue until we beat it".
Also Read: Learn To Make Sanitizer at Home
Friends and temple administration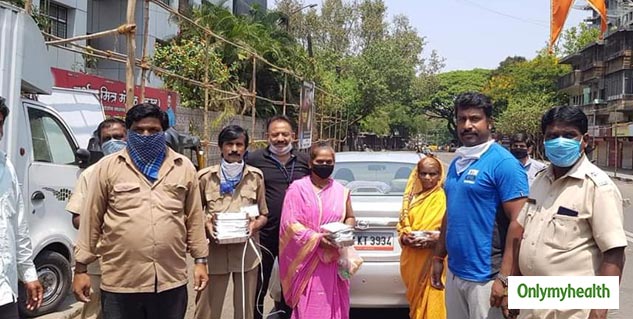 Darshan Ghosh said, "A team of 25 people are working in it. Some of them are my friends, relatives and others are neighbours. All contribute to the best of their ability (to arrange sanitizer). At the same time, some people are working to raise masks, after this, we go from people to different places and distribute them. We have been doing this work since March 22, we will continue it even further. So far, we have distributed masks to more than 300 people and small bottles of sanitizer to about 100 people".
Also Read: WHO's Safe Hands Challenge For Coronavirus Prevention
Darshan goes on to say, "We arrange the masks and sanitizers on our own, but we arrange food through Khandoba temple. The cooking and food preparation is done in the temple premises. Packing and distribution is our responsibility."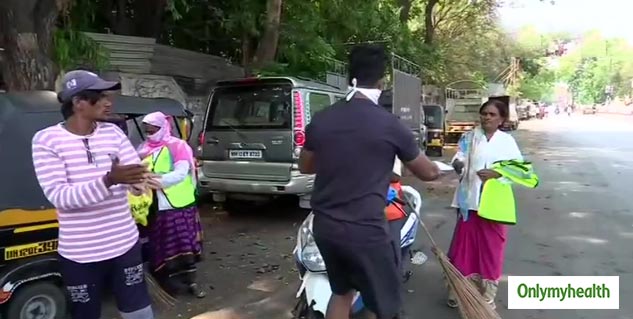 Inspiration from uncle
Darshan said, he got the inspiration to do this work from his uncle Ganesh Ghosh. Ganesh runs a small telecom company in Pune itself. Darshan said that children in our home have been awakened since childhood. For us, our priority is the people living in our country, society and those who are working in the spirit of patriotism. This motivation gives us the strength to do such tasks. Darshan said we are serving those who are engaged in serving the country.
Read More in Miscellaneous