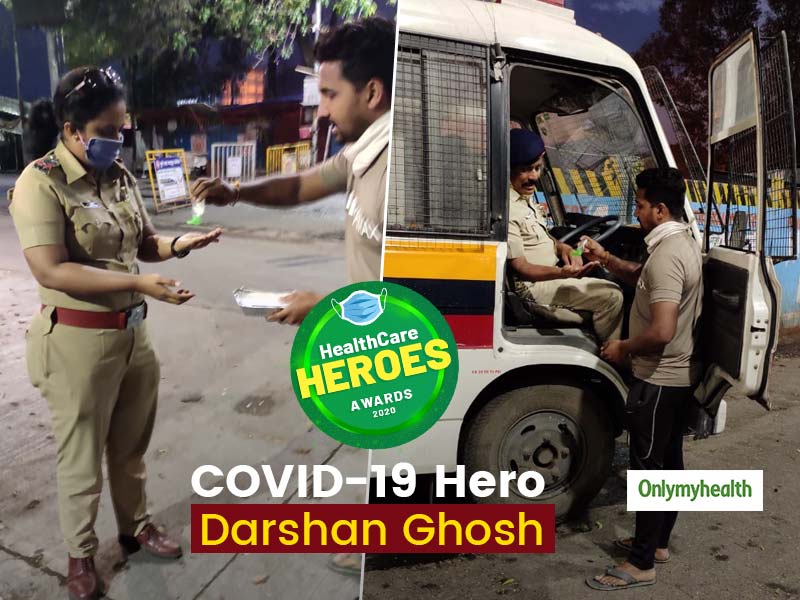 Category : Covid Heroes

Vote Now
Who : Darshan Ghosh
What : Risking his own wellbeing and handing out COVID-19 essentials to front-line workers
Why : Taking a step for humanity, irrespective of his own earning capacity
The fight against Coronavirus is getting bigger with each passing day. The world has come together to knock out this deadly virus that has taken millions of lives in a few months. Even the wealthy who could afford treatment succumbed to this lethal virus. Nobody is safe, we are all at risk. While medical staff, policemen and sanitation workers are getting recognition and earning praises or their work, there are several unsung heroes who have contributed to this fight against COVID-19. Onlymyhealth with an intent to acknowledge their deeds have come up with an initiative- Healthcare Heroes Awards to bring forth the inspiring stories to the audience.
When the country was into lockdown mode with restricted movement, there was a man named Darshan Ghosh who selflessly went out to distribute free masks and sanitizers to people living on the streets. He is one of the nominees for the 'Unsung Heroes' category. Without any motive, he and his team distributed masks and hand sanitizers to police personnel, cleaning staff and people living on the streets for free.
Also Read: Learn To Make Sanitizer at Home
What makes Darshan Ghosh an unsung hero?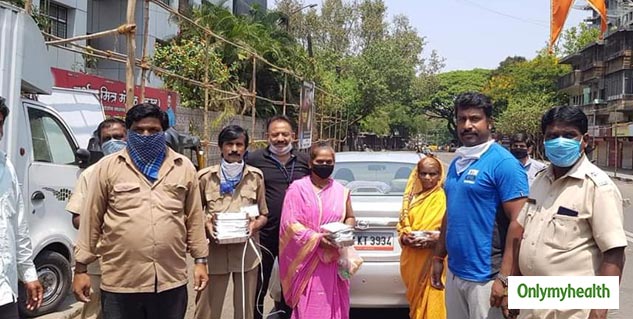 Darshan is a short-film writer by profession. In conversation with Onlymyhealth Darshan narrated his story: "When the Prime Minister announced a 21-day lockdown, maximum people went back to their homes. Today, police, doctors and sanitation workers are working day and night to protect us from the coronavirus. Hence, we distributed hand sanitizers and masks to the police and sanitation workers. We started this fight against coronavirus and we will continue until we beat it.
Also Read: WHO's Safe Hands Challenge For Coronavirus Prevention
"We are a team of 25 people. Some of them are my friends, relatives and others are neighbours. Firstly, we collect sanitizers and masks, after this, we go from people to different places and distribute them. We have been doing this work since March 22, we will continue it even further. We arrange the masks and sanitizers on our own, but we arrange food through Khandoba temple. The cooking and food preparation is done in the temple premises. Packing and distribution is our responsibility," Darshan adds."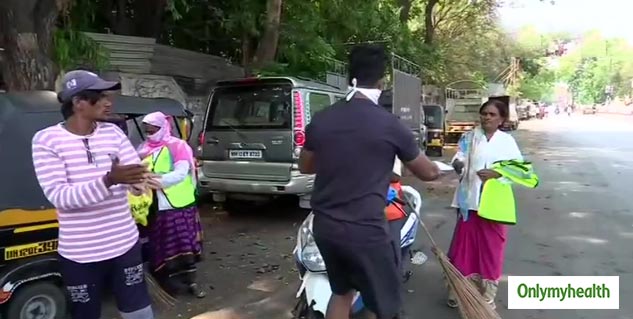 If you feel inspired or moved by Darshan and his team's actions, you can support him by casting your valuable vote in his favour. Here is how you can vote for your favourite nominee under 'Unsung Heroes' category in Jagran New Media and Onlymyhealth's Healthcare Heroes Awards.
Read More in Miscellaneous