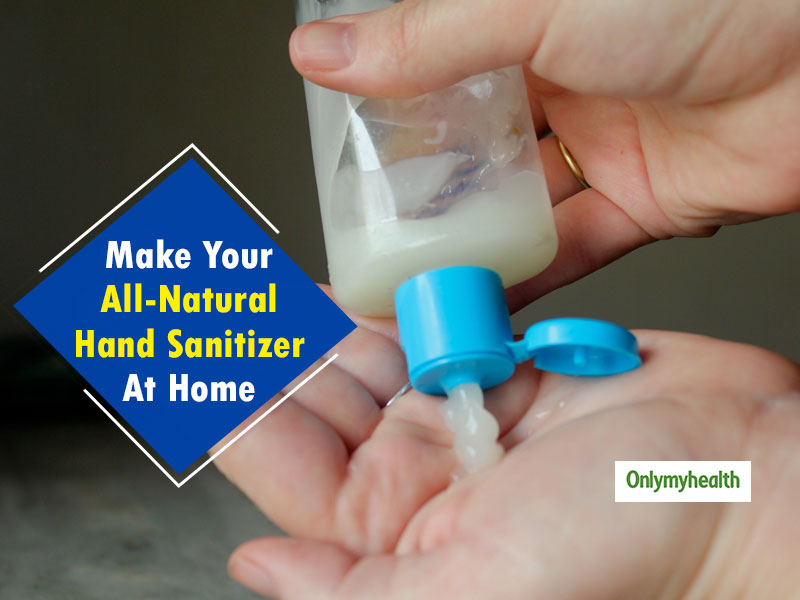 Hygiene and cleanliness are very important to keep yourself safe from germ attack. A lot of us keep a sanitizer bottle in our bag always so that we can disinfect our hands anytime anywhere. These have replaced the conventional soap and water combination for their utility and convenient use. We pull them out immediately as we feel the need to sanitize our hands so as to keep safe from illnesses. During coronavirus outbreak, it becomes all the way more necessary. However, alcohol-based saniztizers are effective for Coronavirus protection, you may not want to use it every time. Try this herbal alcohol-free homemade sanitizer and use it when home to stay protected.
Do you know that most of the hand sanitizers contain alcohol which might not suit everybody? The number of alcohol-free sanitizers is very low. If your skin is allergic to alcohol and/or you are looking for a natural substitute to these, this article is a must-read. We will tell you how to make your own hand sanitizer at home with just 3 ingredients! This is natural, alcohol-free and effective. It would keep your skin moisturized without drying it out like other sanitizers.
Homemade Hand Sanitizer
To make this easy and amazing sanitizer, all you need are:
Aloe Vera gel
Witch hazel extracts
Essential oils (preferably peppermint, tea tree, clove and neem)
A small spray bottle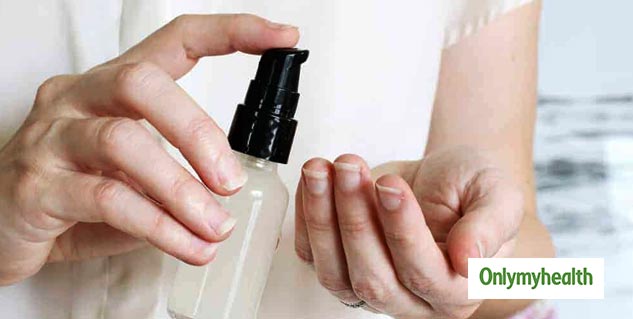 Also Read: Treat Indigestion and Boost Immunity With Ghee, Turmeric And Black Pepper
Step-By-Step Process
Take a bowl and add 2-3 tablespoons of Aloe Vera gel to it. Now add a few drops of witch hazel extract and essential oil drops of your choice. It is suggested to use anti-bacterial natural oils which are mild but effective. You may also add some fragrant essential oils to give a nice fragrance to it.
Mix it properly and transfer the mixture to a spray bottle or any other container that you want to use.
You may add water to this solution if it is thick. If you want it in a spray form then adding water is required.
You may also add some vitamin E in the solution to multiply benefits and increase the shelf life. Having said that, these sanitizers don't last long owing to natural composition and zero preservative content.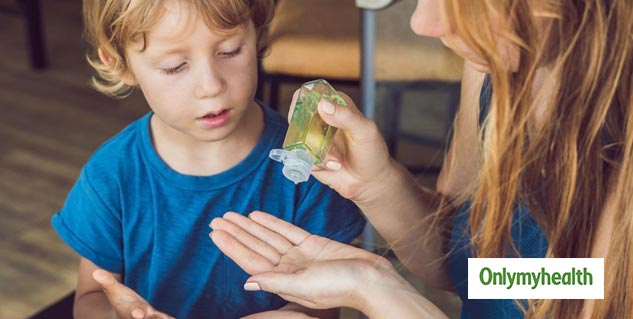 The correct way to use a hand sanitizer
Only if used correctly, hand sanitizers would work. To sanitize your hands, take a few drops of the liquid on your palms, rub it and clean your hands with it. It will dry out after some time. You don't need to wash your hands after applying sanitizer.
Also Read: Home Remedies Using Geranium Oil For Skin And General Health
Benefits of homemade hand sanitizer
It is completely natural: All the ingredients used in making this amazing hand sanitizer are herbal and do no harm to the skin.
Boosts immunity: Using this homemade hand sanitizer would kill the germs and bacterias. This helps to avert seasonal illnesses which we generally catch due to germs present in the air.
Kills harmful bacteria and germs: It contains antibacterial ingredients which are a pro at killing bacteria.
Leaves the skin hydrated and soft: Aloe Vera is rich in moisturizing properties which don't dry out the skin.
Read More on Home Remedies