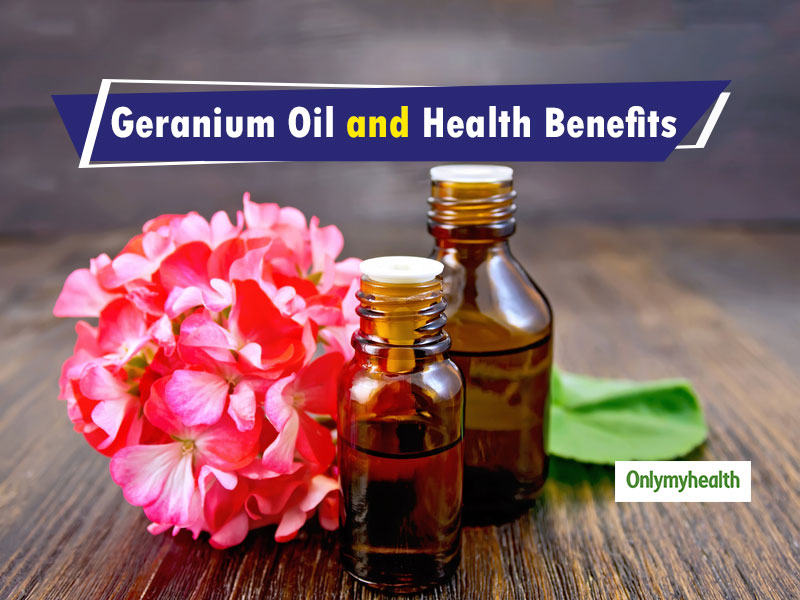 Essential oils are nature's gift to humankind where they offer a plethora of health and beauty benefits. One of such natural oil is geranium oil. This lesser-known essential oil is a powerhouse of nutrients that can bring a lot of positive changes in you. For improving sleep to treating wrinkles, here are some ways to use geranium oil as an effective home remedy.
The oil's primary uses lie in aromatherapy, where it is used to treat acne, anxiety, and insomnia. It can also uplift your mood and relieve fatigue. And thanks to its aroma, it is quite popular among women.
1. Wrinkle reduction
Geranium has astringent properties which when applied on the skin can reduce wrinkles. It tightens the skin by oil contractions. Mix two drops of geranium oil to your moisturizer and apply it on your face twice every day.
2. Treats Acne
Geranium has oil-balancing properties which are helpful in controlling sebum production in the skin. It is anti-inflammatory in nature which helps in treating a lot of skin problems in the easiest way. Apply geranium oil on the affected areas of the skin daily to see visible results within a week.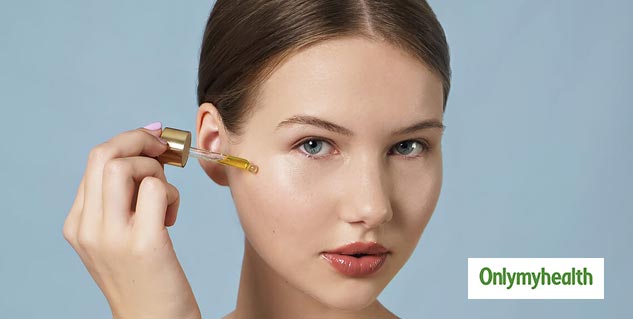 3. Tones Muscles
Again, astringent properties of this essential oil can tighten the muscles to prevent them from sagging. Applying this oil on the abdominal area can help get rid of pregnancy stretch marks. Just mix a few drops of geranium oil with jojoba oil and massage the muscles.
4. Fights Skin Infections
Geranium is loaded with antibacterial properties that can effectively treat skin infections as well as heal wounds. This oil inhibits bacteria buildup on the skin. Applying a few drops of geranium oil on the skin can treat it. Due to this property, geranium essential oil is widely used as a disinfectant in hospitals.
5. Boosts mental health
Geranium oil triggers anti-inflammatory cells that combat neurodegenerative disorders such as dementia and Alzheimer's. This oil is thus used in aromatherapy to reduce stress and aid depression.
Also Read: Eucalyptus Leaves Medicinal Uses: Know It's Health Benefits
6. Accelerates healing process
Geranium oil can increase skin healing by preventing the formation of blood clots. This way, it blocks toxins from harming the skin thus speeding the wound recovery.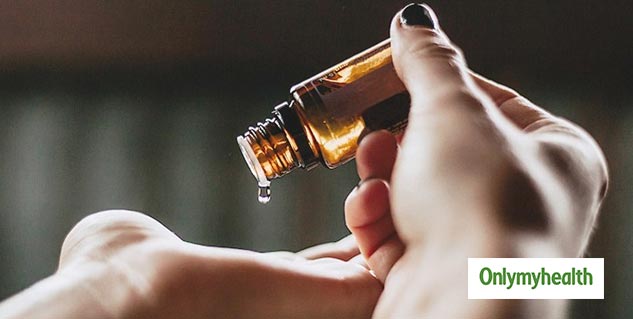 7. Nerve Pain reduction
Oftentimes, we suffer nerve pain in different parts of the body. While you think no home remedy works for this, you should try geranium oil. Gently massage the affected area with a mix of geranium oil and coconut oil. You'll feel a significant reduction in the pain.
8. Detoxification
Geranium oil is a natural diuretic. It detoxifies the body by increasing urination. With increased urination, your body will release toxins, excessive sodium and sugar.
Also Read: Orchid: Here's Some Magical Health Benefits Of This Decorative Flower
9. Hair Health
Geranium's anti-bacterial nature prevents scalp infection which contributes to better hair health. This strengthens the strands from the roots while increasing circulation.
Read More on Home Remedies