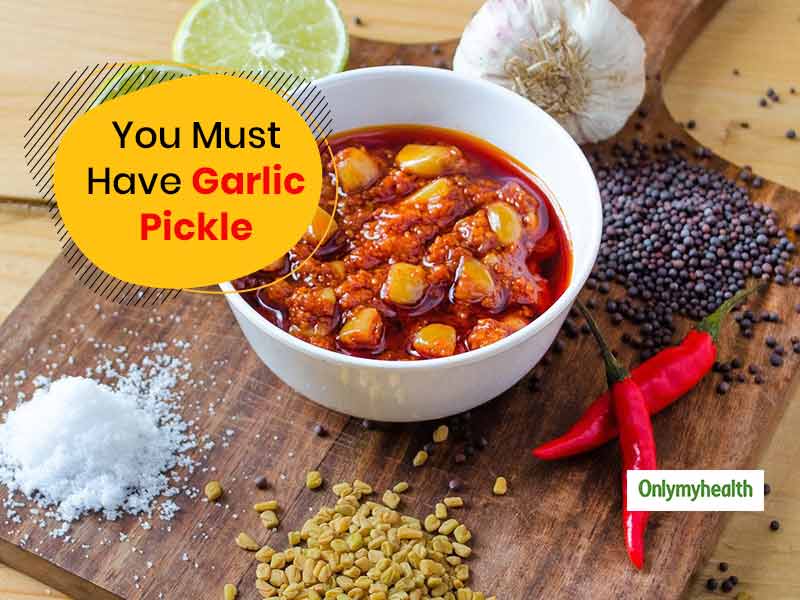 Do we need to tell you about the exceptional health benefits of garlic? Probably all of us are aware of how garlic can resolve most of our physical health woes. Despite its pungent taste, it makes for a great flavouring agent and enhances the taste of the food. Garlic has a warm tendency that is why it is most consumed in winters. But apart from garlic, you must have its pickle. To increase its benefits, you can add fenugreek seeds to the pickle as this combination is considered a panacea in Ayurveda. This pickle is a great accompaniment to your meal and with that, let us tell you how to make instant garlic pickle and why you must eat daily.
Garlic Pickle Recipe For You
To make this pickle, you need the following ingredients:
Garlic cloves or peeled garlic
Fenugreek seeds (both whole and powdered)
Fennel seeds
Mustard seeds powder
Turmeric powder
Red chilli powder
Black salt
Mustard oil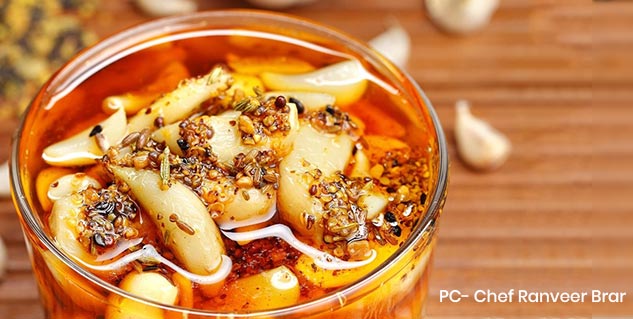 How to make the pickle?
Here is the step-by-step process to make this tasty pickle:
Wash garlic cloves properly and then sundry them.
In a pan, put half-liter mustard oil and heat it.
Add fenugreek seeds, fennel and nigella seeds and roast them.
Now, add garlic cloves and fry them a little on low flame.
Add all the spices including turmeric powder, chilli powder and salt. Mix all the ingredients well.
Take an airtight container and transfer the mixture into it. It is better to use a clay pot as it provides richness and taste to the pickle.
Keep the pickle in the sun for a couple of days to let it ferment.
Your homemade garlic pickle is ready! Have a little bit with each meal to keep the body warm.
Also Read: 1 Cup Garlic Tea In The Morning Is The Answer To All Your Health Woes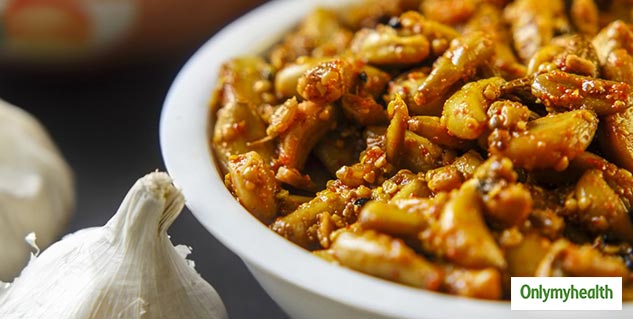 Why you must have garlic pickle?
Here are some noted health benefits of having garlic pickle daily.
Garlic boosts immunity
Garlic is rich in antibacterial, anti-inflammatory and antiviral properties. It is potent food for preventing infections and strengthening immunity. Consuming garlic pickle in winters provides warmth that shields against cold environments. You can also have garlic tea daily with similar benefits.
Also Read: How To Build Immunity In Elders? Tips To Strengthen Their Body's Defense System
Joint pain relief
Apart from the above benefits, garlic pickle also provides relief in joint pain. It also aids sciatica pain that can be triggered by various daily habits. Consuming garlic pickle would increase the taste of food and also aid joint health.
Garlic pickle helps in managing blood sugar
Garlic contains natural insulin that helps in controlling blood sugar. It is amazing for patients of diabetes. Since many people cannot east raw garlic because of its pungent flavour, garlic pickle is a great option.
Heart health
Eating heart-healthy foods is important to decrease the risk of cardiovascular diseases. Garlic is one of the foods that can boost heart health. Garlic boosts blood circulation and prevents artery blockage.
These were some of the reasons why garlic pickle should be at your dinner table especially during the winter season. This would keep the body warm, enhance your meal and provide a lot of health benefits. We highly recommend having garlic pickle.
Read More Articles in Healthy Diet