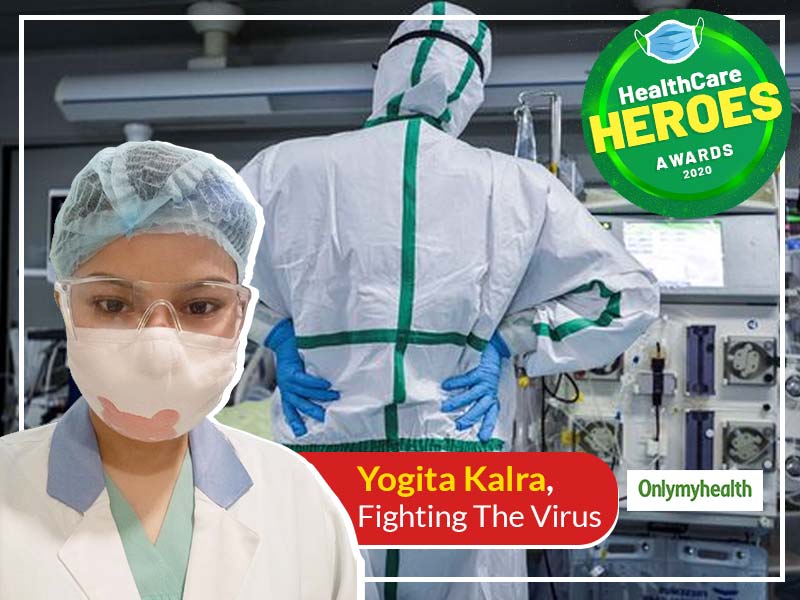 Yogita Kalra is a young laboratory technician who is living away from family to fulfil her duties as a front-line corona warrior.
Category : Beyond the call of Duty

Vote Now
Who : Yogita Kalra
What : Leaving behind all her fears and serving COVID patients
Why : Fighting the virus headon in COVID wards
Since the lockdown, hospital staff are not being able to come in. That means more work for the staff in the hospital. With more and more patients coming in each day with fever and throat infections, days are a whirlwind of conducting tests, sending samples and counseling anxious patients. Amidst all of this, the rising cases of infection in caregivers is also a matter of concern. All of us are tired of seeing only negative news everywhere. So, onlymyhealth decided to bring some positive stories and felicitate corona warriors through our virtual event Healthcare Heroes Awards.
Yogita Kalra, a 23-year-old lab technician at a Hospital in Gurugram has secured nomination under the 'Paramedics' category. She is clocking a 9-hour shift ever since the lockdown happened with sore feet, face mask rashes and sweaty PPE kit. She is working beyond the call of duty that makes her a true Corona Warrior.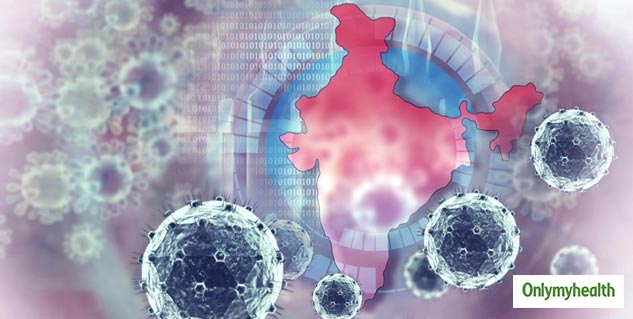 Also Read: Positive India: Holistic Guru Mickey Mehta Says Not To Spread Fear But Positivity To Stay Safe From COVID-19
Talking about her experience to Onlymyhealth, Yogita said: "There is a lot of anxiety, so many people come in with minor cough or cold and want to be tested. There is a lot of fear among people. Then there are some who we have kept in the isolation ward till their test results come in. They have to be tested at regular intervals for 14 days."
Yogita and her team of COVID-19 taskforce at the hospital are on their toes
"Panic, right now, is our worst enemy," Yogita says. As the numbers of coronavirus infection cases steadily climb across the country, don't medical professionals fear for their own health? "Precautions need to be taken. Thankfully our hospital has enough PPE and sanitizers. When a staff attends to a positive or a potentially positive patient, even if it is for a minute, they have to change the PPE- cap, gloves, mask, suit, before they can attend to another. At home, I make sure I do not touch anything until I shower and put my clothes in for a wash." And then of course, Yogita has to cook and clean. Away from her parents, who live in Bhiwani, Yogita must also fight a sense of loneliness as well.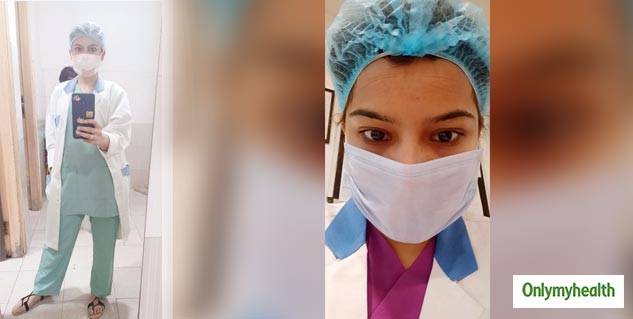 The worry is for more than just the virus. The attacks on doctors and the general anger coming their way is also something that crosses Yogita's mind. "My neighbours are supportive. But this kind of news disturbs me. Doctors and all hospital staff are putting the patients first, and they don't deserve to be treated this way. If we are doing our duties, we request everyone out there to stay home and help us."
Also Read: Positive India: Here's What Makes Doctors, Medical Staff The Real Harbingers Of Change To End #CoronaConcern
If you think Yogita's contribution to eradicating Coronavirus from the country is commendable, extend your support to her by casting your vote. Here is how you can vote in Jagran New Media and Onlymyhealth's Healthcare Heroes Awards.
Read more articles on Miscellaneous