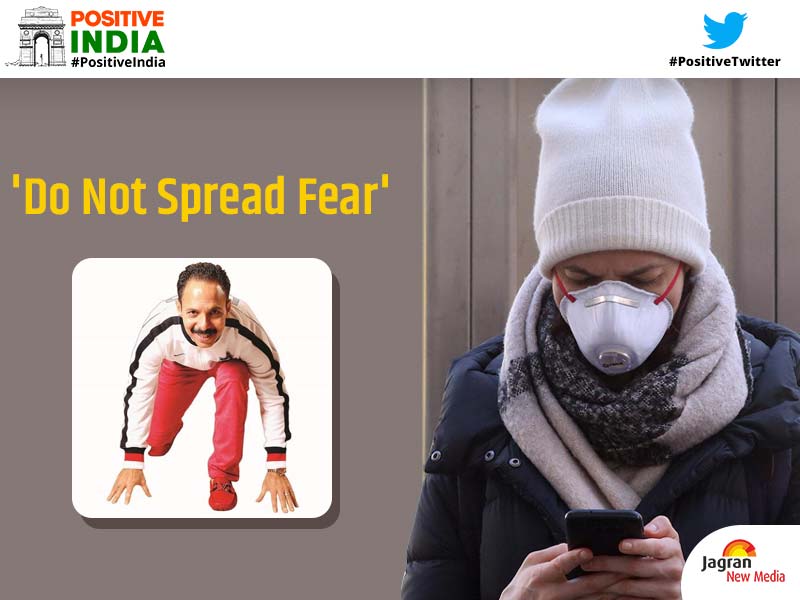 It is that time when the rising cases of coronavirus are not just keeping everyone indoors but also raising the fear in their minds owing to the disease. The very thought of coronavirus is increasing anxiety in people, leading to various illnesses. As we know how anxiety is a gateway to several diseases, one needs to be calm and stable from the mind to handle this phase of quarantine. Amid the coronavirus scare, it is our sincere efforts to not let any misinformation and disinformation make this quarantine phase more difficult. As a part of the Jagran New Media's 'Positive India' venture, we will keep bringing you positivity to fight the virus concerns. In line with this, we have for you some effective points by Holistic health guru Dr Mickey Mehta on how essential it is to spread positivity over fear.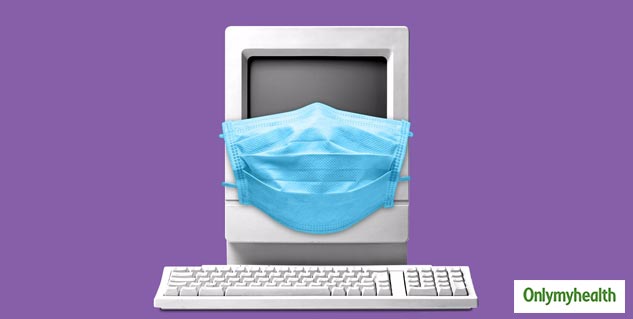 Also Read: Coronavirus Outbreak: Is It Making Way For Coronxiety?
The thought of quarantine for an indefinite period is enough to raise the bar of anxiety in several people. Still, the need of the hour right now is to breathe to keep away from the stress of coronavirus explains Holistic health guru Dr Mickey Mehta. In a recent broadcast message by the man himself, he describes how one should stay away from spreading fear among people. Here's what he has to say...
Holistic Healing To Fight #CoronaFear
In a broadcast message by the holistic guru, he explains how one should not be the reason behind spreading fear among others. He says, "Please do not spread fear. Talk about those and forward the cases who have recovered. More than anything, forward what needs to be done to prevent coronavirus. Forward everything to build immunity but don't forward fear to further increase the anxiety in people. I believe that all these news of deaths and negativity cause fear psychosis. More likely, people will die of fear than the disease, and the world will get compromised. I urge you all to teach people to pray, meditate, eat green, forward positively, etc. Forward optimism, forward vibratory sequences, signals and sentiments, forward everything that is a good feeling. All this is necessary, but the most important is to forward health and not fear."
Get Immunised and MickeyMized
With a lot of scare among people, it is the need of the hour for everyone to stay safe and indoors but not take the stress. With a lot many celebs and influencers explaining ways to make the most of their time, it is essential not to worry. Taking to Instagram, Dr Mickey Mehta also told how quarantine is not about only staying behind the home doors but also a great chance for one to be whole. He explains to the world the importance of quarantine by saying, "Quarantine your soul, your opportunity to be whole. No disease is larger than human consciousness. The divine is larger than the disease. Replace fear with faith. Don't hoard groceries, hoard faith and optimism. Modern science says your belief can change your biology. Be positive and Covid-19 negative. If your immunity is X, breathe, workout. Eat green and be clean, meditate and take it to level next. Let the disease be invisible. You be invincible. Do not allow your spirit to get lockdown. Be a victor not a victim.
Also Read: Coronavirus Information On WhatsApp! Get Latest Updates From WHO, MyGov Corona Helpdesk
Mickey Mehta On Dealing With Depression:
Here's what the holistic guru has to say when it comes to dealing with depression by taking some simple steps for complete well being and happiness. Here's what he has to say:
Read more articles on Mind & Body