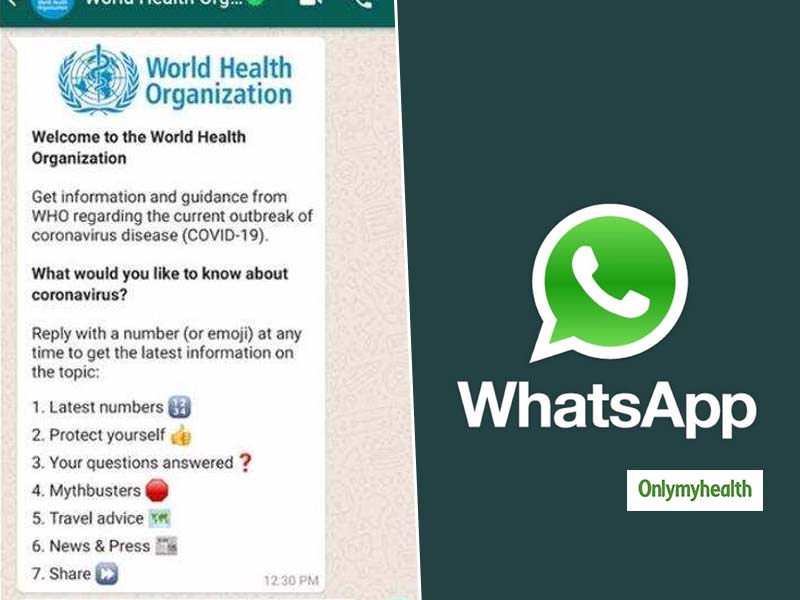 To spread the message and informative data about COVID-19, the Indian government has started a WhatsApp chatbot known as 'MyGov Corona Helpdesk' which will give you the informative data you want. The chatbot has been developed and executed by Haptik: Intelligent Virtual Assistants for Business. Currently, to raise awareness, the necessary data must be spread as much as feasible. And since WhatsApp is the most people used daily app, therefore, it is a convenient and easy way to get the data you need without going to a doctor or searching online.
Shared by National Pharmaceuticals Pricing Authority of India, you need to save the number, i.e. - 9013151515. While the maximum information seems rather undeveloped, a WhatsApp chatbot will help people to seek help if they need and keep a track on symptoms. It will also help with rumours, false information and most health-related issues. A Whatsapp chatbot giving the correct data is a big initiative for those who need to stay safe from COVID-19 and who do not know enough about the coronavirus.
Also Read: The Evidences Of Vaccines: Facts vs Myths
The Government has created WhatsApp Chatbot on Corona.

It is called MyGov Corona Helpdesk.

Just save on WhatsApp 9013151515 and you will get automated response on queries related to Corona.

— NPPA~India🇮🇳 (@nppa_india) March 20, 2020
WHO
The World Health Organisation is the most trustworthy reference for updates and prevention measures on COVID-19. 'WHO Health Alert' has also been propelled on WhatsApp globally, to make things more accessible for people. A WhatsApp Business account has been made by the WHO, in which users can get the latest updates on coronavirus with a single text. It is an official account of WHO. All the WhatsApp users can confirm it by monitoring the green tick mark.
Also Read: PM's Mantra To Fight Coronavirus: Janta Curfew, Self-Isolation & Social Distancing
How to subscribe?
Do you want to subscribe to WHO WhatsApp health alert? Follow the steps:
First save the number on your phone: +41 79 893 1892.
After this, users will simply have to type "Hi" to this number on WhatsApp.
There will be an immediate reply with choices to pick and to know about COVID-19.
You can also reply with an emoji or the designated number to get updates on it.
For the WHO WhatsApp alert, users can also visit this link, alternatively.
It's an honor to work with @WHO to provide this simple service to get the latest information directly from the experts right on WhatsApp. Tap the link below to get started. Share these tips and de-bunked rumors with your friends and family 🙏 https://t.co/WWhbKccdAB pic.twitter.com/EYCuAliCk2

— WhatsApp Inc. (@WhatsApp) March 20, 2020
Currently, the WHO Health Alert is only available in English on WhatsApp. But soon it will support 5 more United Nations (UN) languages including Chinese, Arabic, Russian, French, and Spanish. Especially at a time of the global pandemic, do you know that WhatsApp is prey to misinformation and fake news? To get verified updates users are recommended to subscribe to the WHO alert.
Earlier this week, WhatsApp propelled its COVID-19 information hub in partnership with UNICEF, UNDP and WHO. 1 million dollar donation has been made to the International Fact-Checking Network (by the Facebook-owned company) for fact-checking rumours on COVID-19.
Read more articles on Other Diseases