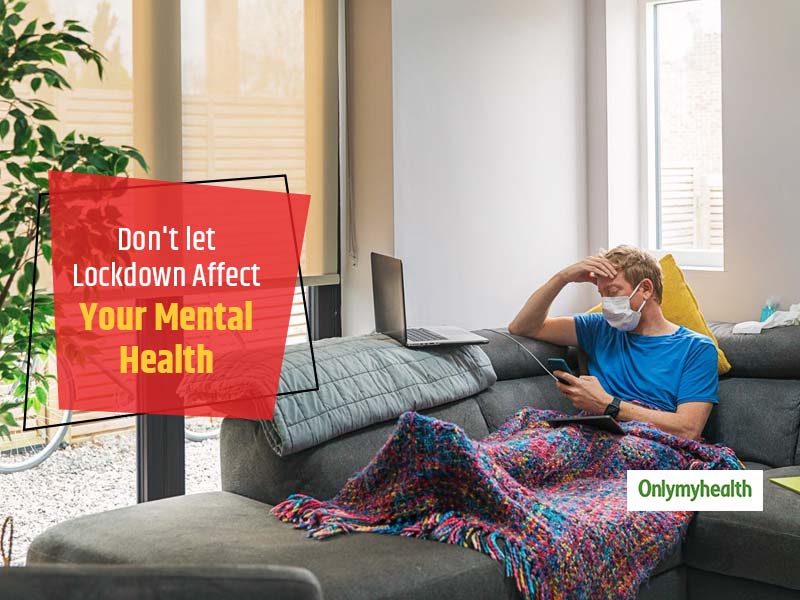 The time is tough but we will sail through it. The global pandemic, Coronavirus is all over the place and the only thing we can do to protect ourselves and our loved ones is-staying home. Isolation is the best solution to prevent coronavirus infection. Most of the state governments have imposed lockdown. There are certain restrictions that every resident must abide by. This step is taken to ensure the security of the citizens and break the coronavirus chain to control coronavirus-positive cases. WHO has also proposed some guidelines on maintaining mental well-being during lockdown, self-isolation and quarantine.
Living in confinement is not easy and it directly impacts the mental and psychological health of a person. You go through a lot of stress, distress and anxiety. The first few days would be easy as you'll be busy chilling and doing everything you couldn't do otherwise but prolonged confinement or isolation can get to your mental health. Here are some tips to look after your mental well-being during lockdown or isolation or quarantine.
1. Be positive
Positivity has a lot of power. If you think positively, things around you would look and feel positive. Don't panic but take precautions as much as possible. Even home, wash your hands often or sanitize them. Do not allow any outsider inside the house. Watch this video for information.
2. Access to the right information
There are a lot of myths surfacing the Internet these days regarding Coronavirus. Indian coronavirus myths are next-level and the irony is that people do believe these due to lack of accurate information. If you have any confusion about anything related to this virus, you can get information on your WhatsApp with WHO's WhatsApp information service or any other credible source such as health ministry.
WHO Health Alert brings COVID-19 facts to billions via WhatsApp 👉https://t.co/NiHHv2gzhU pic.twitter.com/uiDbPTHKZa

— World Health Organization (WHO) (@WHO) March 20, 2020
3. Avoid watching the news all the time
We understand your urge to stay updated with what's happening around but don't make this a habit. This could make your brain full of useless information that can trigger mental health issues. Long-term exposure to negative information is not only upsetting but also bad.
If you have kids and pets in the house, spend most of your time with them. This would help you cope with the feeling of anxiety and depression.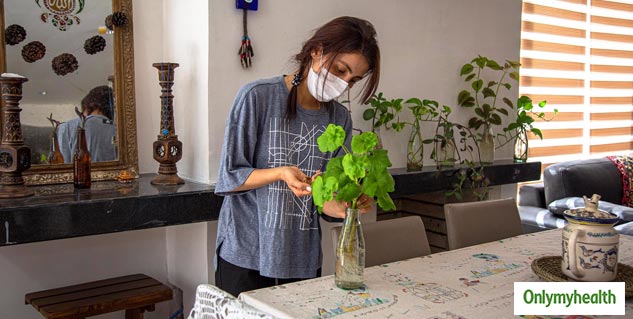 4. Dedicate time to your hobbies
Now that you have got some time to spend at home in isolation, utilize it. Do things that make you happy and which can be done in the house, of course. For example, painting, playing music, gardening, cooking, etc. These help in diverting your mind and as well as passing time in a productive way.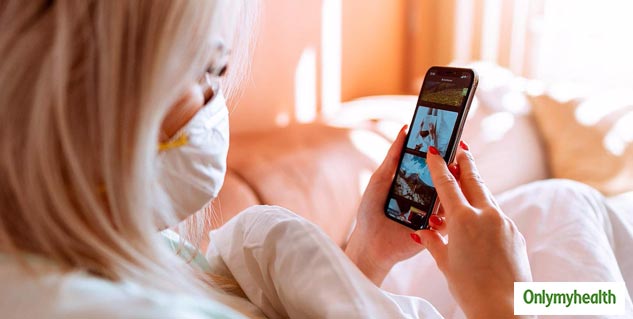 Here are other ways to manage health:
Motivate yourself that this time will pass. Be proud of this as you are not only protecting yourself but the entire community or masses.
Stay connected with your loved ones over phone, video chat, social media, etc. Remember that you are not alone, they are also dealing with this issue.
Do meditation, yoga and other physical exercises to maintain fitness and calm the mind & body.
Read More in Mind and Body