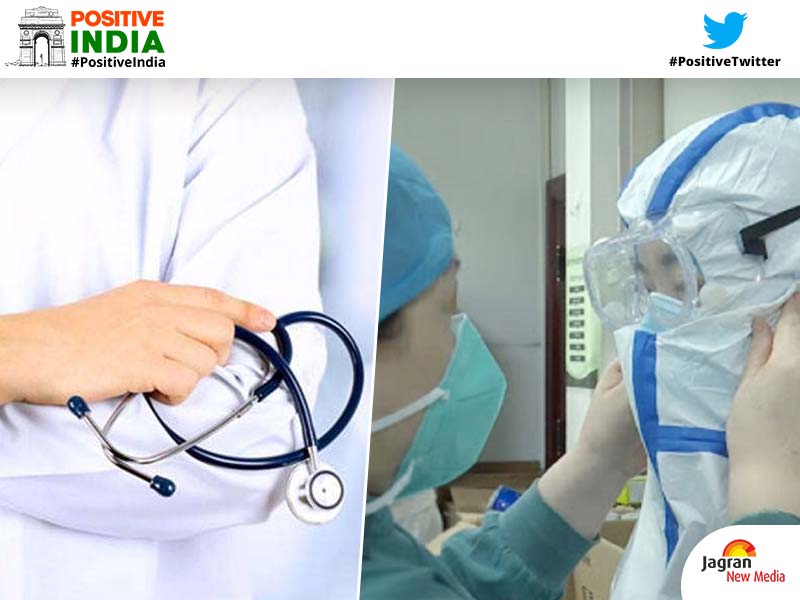 With all of us under a lockdown till April 14, 2020, until any further notice, some are now actually facing the brunt of this virus by coming in contact with those infected with the virus. Yes, here we talk about the frontline heroes of the country; the doctors, support medical staff and those involved in hospitals and medical institutions. The rising cases in the country have led to the opening of quarantine centres at various locations, calling the need for more doctors and support staff to handle the situation on the ground.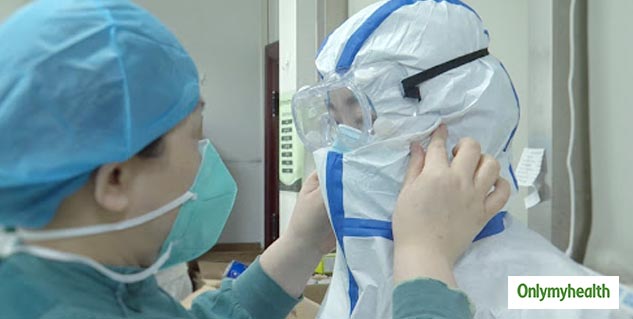 Social distancing for them is only limited to their own families, just what we had Dr Yatin Mehta, Chairman, Institute of Critical Care and Anaesthesiology, Medanta - The Medicity tell us about. "I have a daughter-in-law who is expecting and was supposed to be back from her parents' place, which is now not happening until this dies down." Dr Mehta has been on the forefront, dealing with people coming in with flu and other coronavirus-related symptoms since the surge in the number of patients. When they take an oath as a doctor, they promise to serve the ill, in any situation, at any time and this is what Dr Mehta and many more doctors in the country dealing with right now!
Also Read: AIIMS Doctors' Advice On Coronavirus Prevention: Stay Home Stay Safe
They are braving the odds daily but do you think they are supported enough by others during these sensitive times? With social media and the news system covering each and every aspect of the coronavirus pandemic, there are also instances where people have a changed attitude towards those who are dealing with these patients daily. Be it the initial outbreak of how cabin staff was treated as an 'outcast' to how doctors are being told to leave their rented homes by those scared or slightly paranoid with the virus. What we forget here is that those working day-and-night in hospitals also have a family behind, but are still taking the risk of coming out of their homes to treat your loved ones.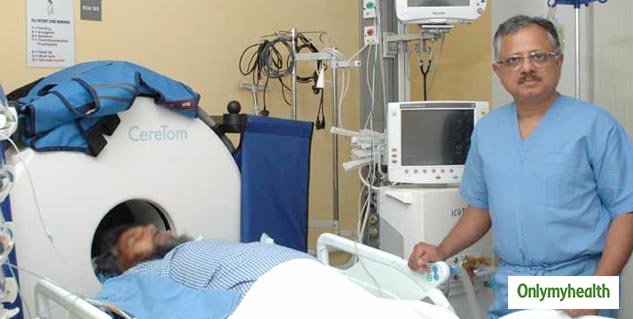 Dr Mehta said how it is his routine to head back home, take a bath, put everything to wash and then only meet anyone in the family. "It is not just the home but even colleagues, who I can see waving from a distance only to not come in contact with me. But all in good spirit, Dr Mehta understands how essential it is for the doctors to keep the support staff motivated. "I believe it is the duty of the educated to keep everyone motivated, and the support staff assured that will be given every possible protective gear for them to be safe enough for their family."
The burden is immense on doctors, not just due to COVID-19 but also due to the panic that comes with it. Dr Mehta says that there are more phone calls, more discussions about the office staff and ways to manage them. "We cannot test everyone, and rather everyone does not need to be tested. Hence here is when we step in to convince people to not give in to the panic. Everybody is scared, even the staff. I was the first one to meet the batch of patients who came in for COVID-19 testing and the one to go in with them. I had to tell my staff that I am older than you, and with proper gears, it is safe for everyone to go closer to suspects and patients."
Social Stigma, Doctors & COVID-19
As per the BBC, coronavirus is a war, which India cannot afford to lose, but it is the doctors and support staff bearing it all. For Indians, doctors are nothing less than doctors, but there come those weak moments where even they need an extra push to perform during such times. Here's what Dr Mehta had to say how important it is for educated people to have a positive outlook towards such outbreaks. "If I see anything coming from those who are less heard or less educated, I take it in my stride to educate them about the positives, but when we have educated people behaving differently, it is here where the problem lies."
Delhi: Resident Doctors Association (RDA) of All India Institute of Medical Sciences (AIIMS) has written to Home Minister Amit Shah requesting appropriate action against the eviction of healthcare professionals from their homes and provision of transport facility. #COVID2019 pic.twitter.com/n7G7P1kEHl

— ANI (@ANI) March 24, 2020
Saving the lives of those many in quarantine, emergency wards and ICU's, doctors and support staff are being lauded for their relentless services, being clapped for but the social stigma looms large. A recent report in The Guardian that how doctors are maintaining secrecy fearing unrealistic consequences. Recently, reports came in how a doctor from coronavirus rapid response team was told to vacate his rented accommodation by the landlords concerning transmission.
Strict penal action to be taken against house-owners who ask their tenants, which include doctors, paramedical staff, to vacate their homes amid COVID19 scare.
Government & the police have received many such complaints from healthcare personnel in last ome week @ThePrintIndia

— Ananya Bhardwaj (@BhardwajAnanya) March 25, 2020
Also Read: Fact Check: The Audio Making Rounds On Social Media By The Name Of Dr Trehan Is A Hoax
The Fight Is Real
Doctors, support staff and paramedics themselves are now on the fireline of transmission, only to cure others of their ordeal. Recent cases of a 25-year-old junior resident doctor in Lucknow or quarantining of 25 doctors in Kerala, these cases make it all-the-more crucial for all of us to show immense gratitude towards the fighters of our country. Hence, a lot many doctors of repute came in support of those tweeting their worries on social media about eviction from their homes.
Read more articles on Mind & Body