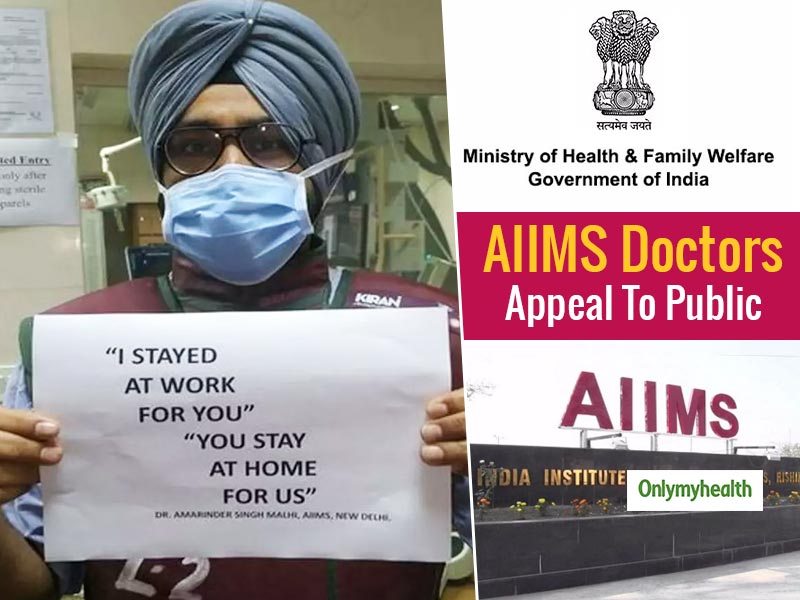 Within months, Coronavirus has taken millions of lives! We all are aware of the horrible picture of the damage done by this pandemic to the humankind. Even the developed and medically-advanced countries have become helpless in front of this lethal novel coronavirus. Despite complete lockdown in the country, people are still sneaking out of their homes which is not only putting them at risk but also their family, community and the entire country. India hasn't entered the third stage of COVID-19 but if this ignorance persists, we may land into big trouble. After the Prime Minister of India, Narendra Modi's constant appeals to people to follow the lockdown, the Ministry of Health and Family Welfare(MoHFW) in association with All India Institute of Medical Sciences(AIIMS) released a video where doctors of the eminent medical institute are seen explaining why people must stay home to stay safe.
AIIMS is one of the top medical healthcare providers in the country. Patients from all across the country come here for treatment for its best facility and expert doctors team. Currently, the situation of mankind due to coronavirus outbreak is heart-wrenching. The only way to escape this deadly attack is b staying at home or isolation or quarantine. Doctors are still working to find a solution or develop a vaccine for coronavirus. Until then, we all must cooperate and stay indoors. Also, since we have crossed the second stage, we must take measures to not let the third stage come and for that social distancing is the only solution. Watch this video released by MoHFW of AIIMS doctors appealing to the public.
Expert Advice
Dr. M V Padma, Professor & Head, Neurology Chief, Neuro Sciences Centre
We are facing a lot of questions related to education, food, career, etc. these days which would be relevant only if we are alive. Therefore, to stay alive, stay home.
Also Read: Make Hand Sanitizer At Home
Dr. Prasun Chatterjee, Associate Professor, Geriatric Medicine
Seniors are highly prone to catch the infection and they have the highest mortality rate for COVID-19. They have weaker immunity along with other diseases which make them susceptible to this virus. Therefore, they and their family members must stay at home.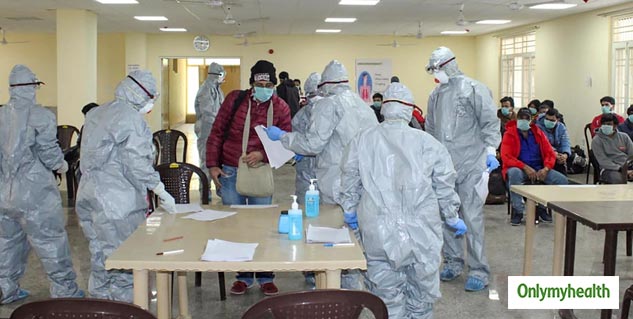 Dr. Ambuj Roy, Professor of Cardiology
Hear patients are strictly advised to stay home to stay safe. The practice of quarantine and social distancing would keep you safe and healthy. India hasn't entered the third stage and we must not let that happen.
Dr. S Rajeshwari, Professor and Head, Anesthesiology
We are seeing the shortage of ICU and ventilators in the most developed countries. In order to not face the same calamity in our country, we must stay home and practice social distancing.
Dr. Neeraj Nishchal, Associate Professor of Medicine
This virus is egoistic and it won't come to your house unless you go out and invite it. So, stay home, stay safe.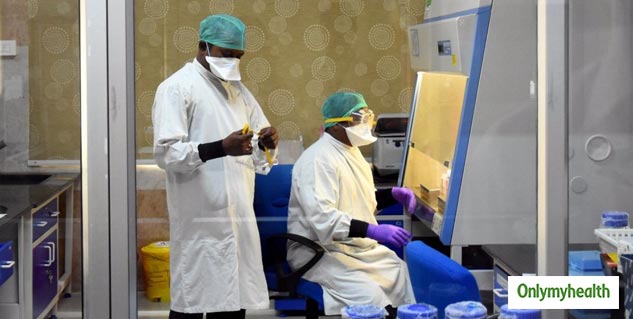 Also Read: WHO Lists Out Who Are Susceptible To Coronavirus
Dr. Ankesh Gupta, Resident, Infectious Diseases
This is not a social stigma if you arrive from abroad. You must quarantine yourself for two weeks to save lives.
Dr. Nand Kumar, Professor of Psychiatry
Stay at home, spend time with the family, do household chores, listen to music, sing, dance, and do whatever makes you happy. But stay inside.
Read More in Other Diseases