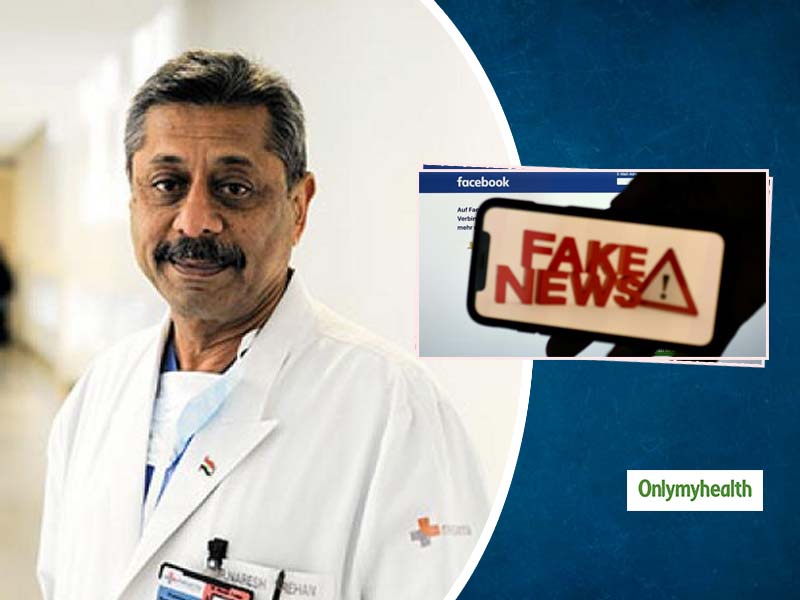 With the rampant spread of coronavirus, there is also an uncontrolled spread of misinformation on social media on the name of several reputed doctors. A recent case, which came into the light is of an audio message on What's App by Dr Naresh Trehan Of Medanta - The Medicity, a doctor known for his experience, exemplary work in the field of medicine and someone who has always spread awareness among masses and not any misinformation. The message is being circulated on the name of Dr Trehan but without any introduction nor any mention of the person being Dr Trehan himself. However, the message has become viral on the name of Dr Trehan. Decoding the reality behind this, here we bring you the truth behind the audio message circulating on social media: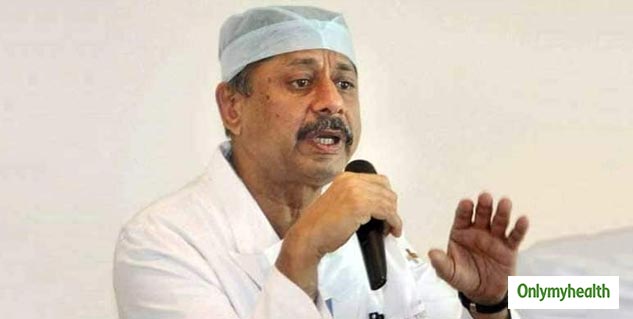 The audio message comes with a tagline, which reads - Please listen to this message of Dr Trehan of Medanta Hospital and send it as much as possible. And, the person speaking in the audio says that he has received some information at a personal level from Italy, Spain and the World Health Organization. The person also talks about the spread of coronavirus in India and how the time till April 14, 2020, is extremely crucial for the country. Also, how there will be a rise in cases. At the end of the audio, the person advises everyone to rinse with lukewarm water, salt and turmeric.
Fact Check
Giving a public notification to one and all, Medanta Medicity tweeted that this message is in no way by Dr Trehan and associated with the hospital. The tweet also stated how they had no idea about the tweet whatsoever.
It has come to our knowledge that a WhatsApp audio message is being circulated, which is falsely attributed to Dr. Trehan. This audio message is fake. It is not the voice of Dr. Trehan, nor has he ever said what is said in this audio recording.
(1/2)

— Medanta (@medanta) March 27, 2020
Also, what the person claims in the audio also stands to be false as the WHO and Ministry of Health has specified how only social distancing and self-isolation can be the only prevention to coronavirus. There exist a list of home remedies that claim to be the cure to coronavirus, but that's not true.
Is it true that coronavirus can be treated by gargling with warm water mixed with salt and vinegar#CoronavirusPandemic #Covid_19 #IndiaFightsCorona

— PIB Fact Check (@PIBFactCheck) March 21, 2020
Also, before this, there was yet another false claim which mentioned that Dr Trehan's office was linked to the Prime Minister's Office (PMO). But, this was yet again proven wrong and did not say anything in regards to a national emergency.
To diminish this claim, the hospital had to issue a notice/statement, proving it to be completely false.
March 18, 2020
Hence, ensure that you only refer to authorised sources for proper information on the current status coronavirus.
Read more articles on Health News