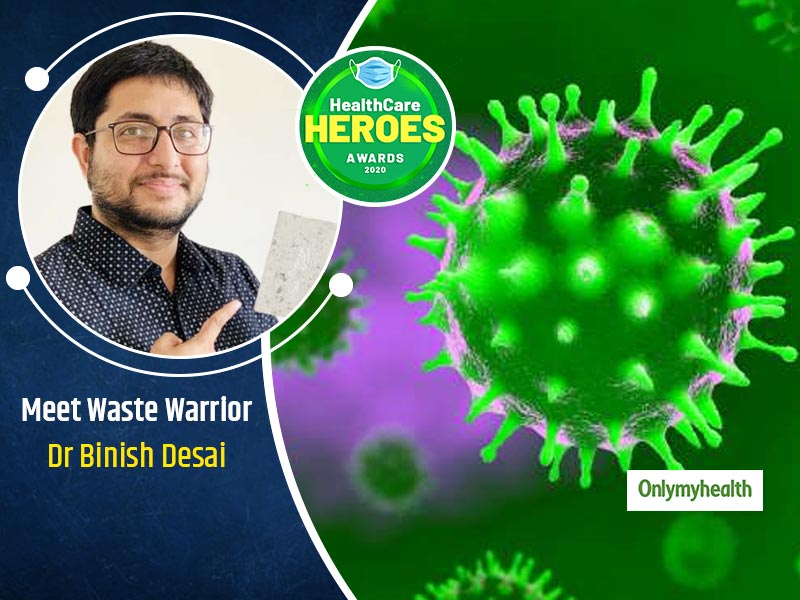 Category : Covid Heroes

Vote Now
Who : Dr Binish Desai
What : Reducing load by recycling disposed PPE Kits, masks
Why : Making value out of waste for COVID-19 supplies
The COVID-19 pandemic is transforming our lives one day at a time. The government and administration at various levels is dealing with the crisis with a single minded focus to save lives and stem the spread of infection. Between the battle of life & death, a huge biomedical and hazardous waste emergency waits to unleash its deadly repercussion. If not managed through safe handling and disposal, this waste could give rise to health risks and spread of infection over and above the existing one. Waste pickers and sanitation workers are especially at risk. According to a report by the Central Pollution Control Board (CPCB) in the National Green Tribunal, India generates about 101 Metric Tonnes per day (MT/day) of COVID-19 related bio-medical waste. This quantity is in addition to normal bio-medical waste generation of about 609 MT per day. Besides the coronavirus pandemic there is another crisis… the New Waste Crisis. Our next hero had an ingenious solution for this problem.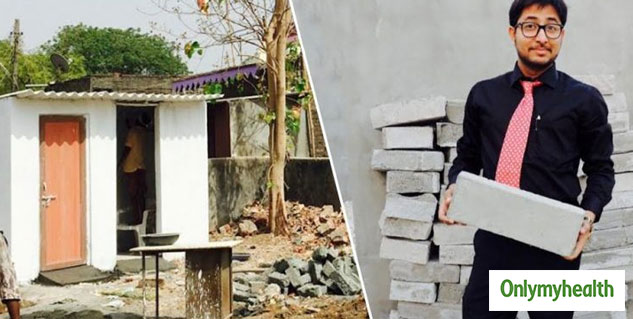 Also Read: How PPE Kits, Masks And Other COVID-19 Safety Guards Have Impacted The Surroundings
This is OnlyMyHealth.com's initiative where we showcase the hard work and services of the many resilient corona-warriors in a no-contact, virtual event, The Healthcare Heroes Awards.
We have diligently and without bias, selected the most powerful stories in different categories. We are getting to you nominee stories of frontline corona-warriors. Meet the contender for the HealthCare Heroes -Youth Icon, The Recycle Man -Dr Binish Desai
Dr Desai's journey as an ecology warrior and inventor began in the coastal city of Valsad, Gujarat on the shores of Arabian sea. He was so taken in by Captain Planet, an animated environmentalist with superpowers, that he decided to help the superhero in his endeavours. He even created his own laboratory inspired by the animated TV series Dexter's Laboratory when he was all of 10 years old.
Dr Desai's foray into the world of scientific explorations and inventions happened when he created a device to capture the pressure cooker steam and convert it to water for gardening, on learning about evaporation and condensation in school. That was his first invention. "There is nothing that is useless in this world," is his firm belief. As a student he also got selected for the Rotary International Youth Exchange. Rotary's motto of "Service Above Self" inspired him then and has the same effect on him today.
So when the lockdown began in March, Dr Desai went back to his laboratory, which he created as a little boy. This time this 27 year old innovator was thinking about the PPE suits and masks used and disposed of in large quantities.
At the age of 23, Desai had already started making P-Block bricks out of paper mill waste. 4 years on, it was time to up the ante. He started studying the material the masks are made of, a non-woven fibre, by collecting used masks from his family. The idea was to collect the disposed PPE Kits, masks and other COVID-19 waste from hospitals, police stations and bus stops via "eco-bins", disinfect and sanitize it as per CPCB guidelines before blending it with paper waste and putting it into molds.
WATCH: Dr Binish Desai In Conversation With Onlymyhealth:
The risk of infection while handling used masks was high. Desai took extra precautions by leaving the masks in disinfectant for 48 hours before working on them. He painstakingly explored numerous combinations of binders and conducted countless prototype experiments and finally created bricks which he called P-Block 2.0 out of single-use masks, head cover and non-woven PPE kits.
Through his innovation and midas touch our waste warrior and sustainability champion has transformed a waste crisis which could have resulted in human and environmental risk to something of value, bricks which will build the nation.
Also Read: Know The Don'ts Of Wearing A Mask
If Dr. Binish Desai's work during this pandemic has inspired or moved you, do cast your vote for him. Here is how you can vote for your favourite nominee for Jagran New Media & OnlyMyHealth's HealthCare Heroes Awards.
(As told to Vineet Mehta, who has worked as a Japanese Language Expert for large corporations. Two years back, he took the plunge from corporate to creative to pursue his passion of storytelling)
Read more articles on Miscellaneous