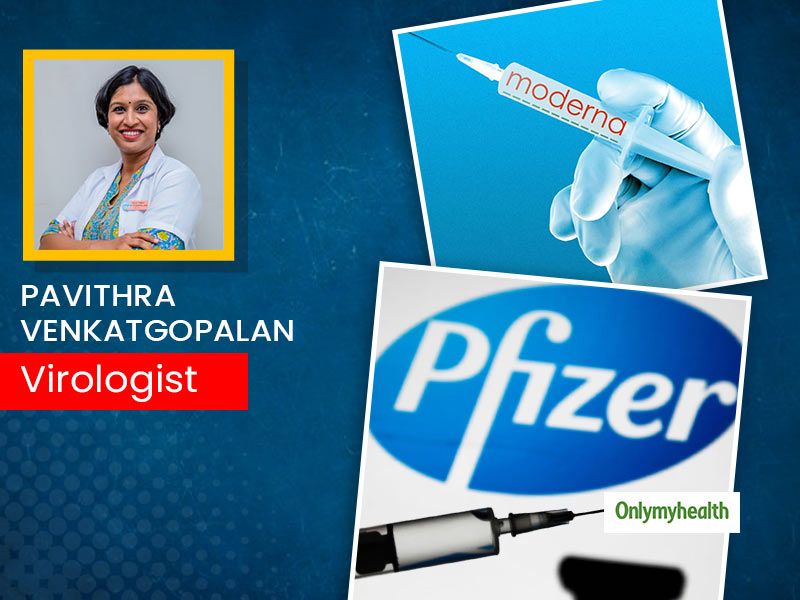 OMH Exclusive: Prof Pavithra Venkatgopalan demystifying corona vaccine effectiveness and tips for measuring it. Learn more about vaccine updates.
OMH Exclusive: The UK's AstraZeneca said on Monday that its vaccine for the novel coronavirus could be about 90% effective, without any side effects, it's like giving the world another essential tool to prevent the COVID-19 epidemic. Combined analysis of both doses of the vaccine resulted in an average of 70% efficacy. According to late-stage trials in the UK and Brazil, the vaccine developed by the University of Oxford was 90% effective in preventing COVID-19, when it was administered as a full-dose at least one month later. It has been stated that no serious safety incidents related to the vaccine have been confirmed and this was well tolerated in both dosing regimens.
Today marks an important milestone in the fight against #COVID19. Interim data show the #OxfordVaccine is 70.4% effective, & tests on two dose regimens show that it could be 90%, moving us one step closer to supplying it at low cost around the world>> https://t.co/fnHnKSqftT pic.twitter.com/2KYXPxFNz1
— University of Oxford (@UniofOxford) November 23, 2020
AstraZeneca's CEO on vaccine: Pascal Soriot Chief Executive Officer of AstraZeneca said in a statement "confirming the vaccine's efficacy and safety that it would be highly effective against COVID-19 and would have an immediate impact on public health emergencies".
I am delighted to hear that, Covishield, a low-cost, logistically manageable & soon to be widely available, #COVID19 vaccine, will offer protection up to 90% in one type of dosage regime and 62% in the other dosage regime. Further details on this, will be provided this evening. https://t.co/KCr3GmROiW

— Adar Poonawalla (@adarpoonawalla) November 23, 2020
Adar Poonawalla on Covishield: Adar Poonawalla had tweeted after Oxford University's tweet. Oxford's tweet read, "Today marks an essential milestone in the fight against the COVID-19. Interim data shows the Oxford vaccine is 70.4% effective, and tests give two doses that show it up to 90% Maybe, we have come one step closer to supplying it at a lower cost around the world."
To clear all your doubts regarding the COVID-19 vaccine, the OnlyMyHealth editorial team consulted Prof Pavithra Venkatagopalan, PhD scholar from Arizona State University in Tempe Arizona, who studied coronavirus for seven years.
Also Read: Experts Speak on The Road Ahead As India Fights The Pandemic
When can we expect the COVID-19 Vaccine in India?
Prof Pavithra Venkatagopalan states that "see, talking about the Pfizer and Moderna vaccines, the companies have given out a statement that their efficacy is relatively high. But the problem India will be the cold chain, that is, these vaccines are more effective if they are stored at a freezing temperature. But how do you expect a truck that is carrying the vaccine to keep it at that low temperature? Or how do you expect to have a freezer that costs 20 lakhs? So, they might not be the most effective in India. In India, it looks like the AstraZeneca vaccine will be the most efficient. That will be the most practical and the most effective in our country."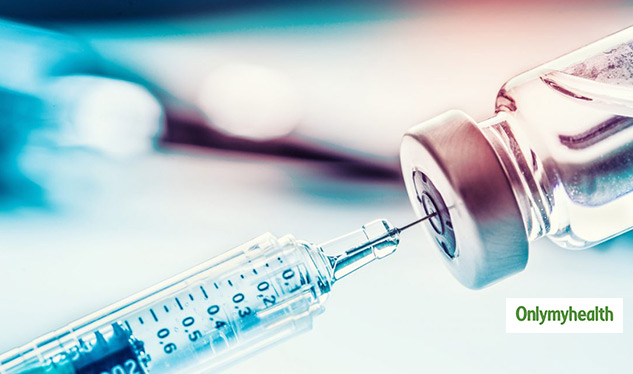 What is meant by vaccine effectiveness?
"See, the whole point of vaccines, not just a COVID vaccine, any vaccine is, with this injection your chances of getting an infection is reduced, that's the whole point of a vaccine. So, how do you test it? You can theoretically say that if you take it, your chances of getting ill will be less. But obviously, we don't believe in making statements, we believe in data too! So, that's what is figuring out a vaccine efficacy or efficiency is, that is, how well does it prevent you from getting the infection, says Prof Pavithra Venkatagopalan.
Also Read: Person May Show COVID-19 Symptoms For 3 Months, Finds Study
How Vaccine Efficacy and Effectiveness are Measured?
So let us say if there is a group of 100 people who are not vaccinated and a group of 100 people who are vaccinated. And everybody has the same probability of getting the infection. So let us say that in the group where there is no vaccine is being given, 80 people get it and in the group where the vaccine is given, only eight people get it. So, the difference is that 72 by the total number of people, i.e. 100 is 72%.
If your vaccine is working well, the group in which the vaccine is being given, the number of cases that get infection will be 'low'. In the group where you don't give the vaccine, the number of cases of the disease will be high.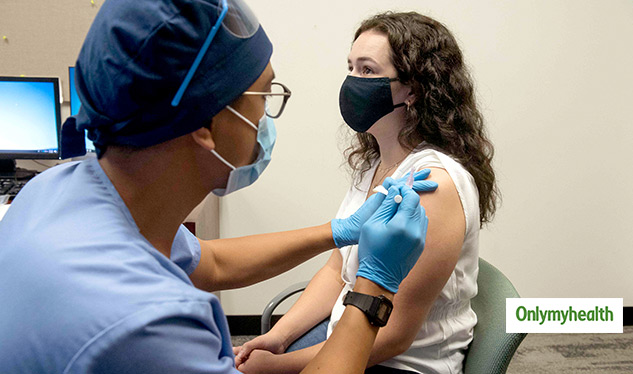 Vaccines may be available in the US from December
The news comes from the US amidst ever-increasing cases of the corona. The drug-making company Pfizer's teak, is going to be applied to the patients soon. The head of the vaccination program in the US has said that if everything goes well, the first vaccine of Corona will be applied in the US on the 12th of December next month. Pfizer has started production by submitting applications to the Food and Drugs Administration. The company had recently claimed that the medicine it produced proved to be up to 95% effective during the trial. However, FDI will be mandatory before any patient is vaccinated. It is being said that FDI can be allowed till December 10.
Also Read: COVID-19 Recovered Patients May Suffer From Brain Fog and PTSD
Which COVID-19 Vaccine will be successful in India?
While concluding about the vaccines update, Prof Pavithra said that "as of now, it looks like the Pfizer and Moderna won't work in India because of our supply chain issues and infrastructure; in fact, it won't work for most countries. Maybe in US-UK, it can work, but I don't know how many people have access to such sort of infrastructure. But in India, the AstraZeneca Oxford University vaccine seems to be the most promising. The results of it look great. They seem to be the best option for India."
The biggest question that arises in India is when will the corona vaccine arrive. On this, Union Health Minister Dr Harsh Vardhan has said that the trial of Corona vaccine in India can be completed in one or two months. Bharat Biotech launched the third phase of COVAXIN testing this month, which will comprise 26,000 volunteers. 25–30 crore Indians will be vaccinated with the Coronavirus vaccine by September 2021. He said that a total of 250 companies worldwide are trying to make Corona vaccine. Of these, 30 are exploring production opportunities in India, while trials on five drugs are underway in India.
Conclusion
Pune-based Serum Institute of India is a partner of Oxford University in the UK in this project. This vaccine has been developed in collaboration with Oxford University and (AstraZeneca pharmaceutical company). Earlier, the US pharmaceutical company Pfizer claimed that its vaccine was found to be 95 per cent effective. At the same time, another American company, Moderna has declared its medicine to be 94 per cent effective.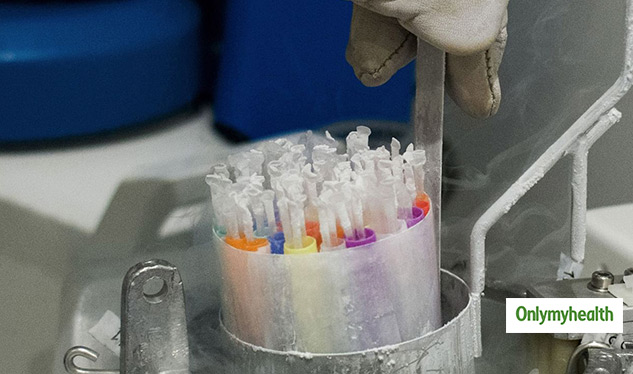 Meanwhile, the state governments, together with the centre, have started planning in which vaccines will be introduced first after the vaccine comes out. Also, what will be the system of vaccinating millions of people? According to the planning so far, first of all, pregnant women, elderly and health workers will be vaccinated. The Corona vaccine is undergoing trials in India as well. Recently, Haryana minister Anil Vij also got vaccinated.
Read More Articles in Miscellaneous