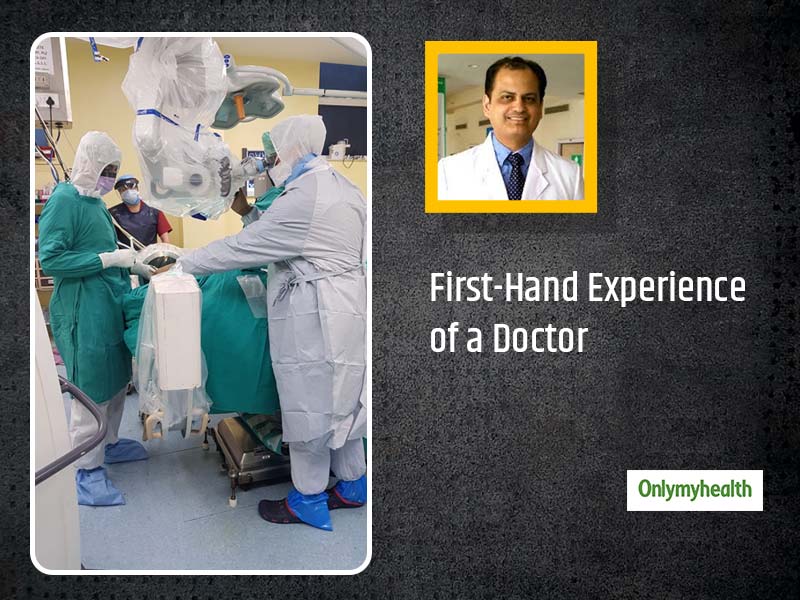 The ongoing COVID-19 pandemic shows little signs of easing up soon. As it forces Nations into lockdown, people into quarantine and existing systems into stress, the direct and indirect effects of the pandemic on mental health in the population is gaining clinical and research attention. A wide spectrum of psychological issues have been documented among the general population, Covid positive patients, the survivors, health care workers and certain high-risk groups like the elderly, homeless and marginalized sections as well as children and adolescents. These psychological health issues can present as depressive disorders, anxiety disorders, panic disorder, self-blame, guilt, Post-Traumatic Stress Disorder (PTSD), delirium, psychosis and even suicide. There is a dangerous mix of high transmission, lack of effective cure and inexperience which can lead to significant fear both on the part of the patient as well as the medical staff. Dr. Rahul Gupta, MCh Neurosurgery, Director and Head Neurosurgery at Fortis Hospital, Noida shares his experience of minding their minds while fighting the unseen devil- COVID-19.
First-Hand Experience of Dr. Gupta
Fighting the unseen devil was a challenge, no doubt. The Hallmark of global efforts to halt the spread of COVID 19 has been, so-called social distancing, which is supposed to stop the spread of the disease by limiting contact between the people. However, such efforts leave one particular group vulnerable: The family, especially the spouse of people getting infected with SARS-COV-2.
"It was just a few days back when we realized that the virus had knocked on our door. In the medical profession, we work in an environment prone to infections and so it was not at all disturbing initially. We tried to handle it intelligently but by the time we could act, my spouse(most vulnerable one) got infected too. In order to keep the other family members safe, we both decided to get quarantined in a hospital. Recalling back, that hot summer afternoon, our entry into the covid ward was a very different experience. After the admission process, not many staff members were around us, a single staff in personal protective equipment (PPE) followed us sanitizing the whole path, we went through. The nursing sister in PPE guided us soon to our room. It all started with baseline investigations that day, followed by slight cough, fever, muscle aches and exhaustion for a few days. We adapted to the new normal but then things started getting challenging. One of us got too sick day after day with high fever, cough, breathlessness, falling oxygen, saturation, pneumonia, hypoxia, cytokine storm, hypotension, bradycardia and all other possible complications. The inflammatory markers started showing an increasing trend with the coagulation profile and other blood reports altered. CT scan(chest), showing abnormal findings created more stress."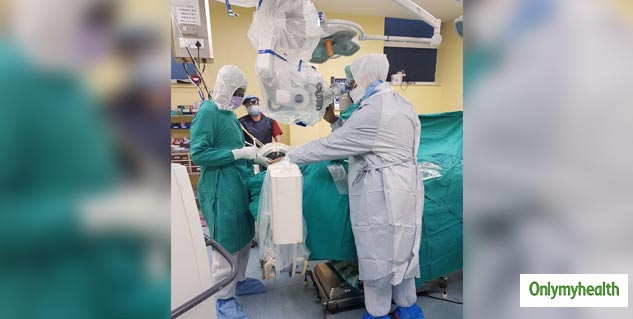 Also Read: COVID-19 Recovered Patients May Suffer From Brain Fog and PTSD
What are the challenges that patients have to go through?
Recalling his first-hand experience, Dr. Gupta says, "maintaining a positive attitude in spite of all odds, was the only option. It has to be understood, that the patients in covid wards don't have their family at the bedside, reorienting them or making them feel like they belong in some capacity. They don't have friends coming in to see them, don't have a lot of staff coming in and checking on them as much- there's a lot less in and out the movement of people. And yet, there were more codes and beeping noises of monitors causing more worry and stress. There wasn't any skin exposed, no eye to eye contact and no skin to skin human healing touch. No faces visible through personal protective equipment. No smiles visible to make your day beautiful and lively. The treating physician contacted the patients, mostly once a day, either through video call or from a distance. Food was served in disposables at fixed intervals and no staff had time to pamper and make you eat. The staff was already overworked and exhausted in addition to the fear of getting the infection." Sadly, the vaccine would possibly come in mid 2021.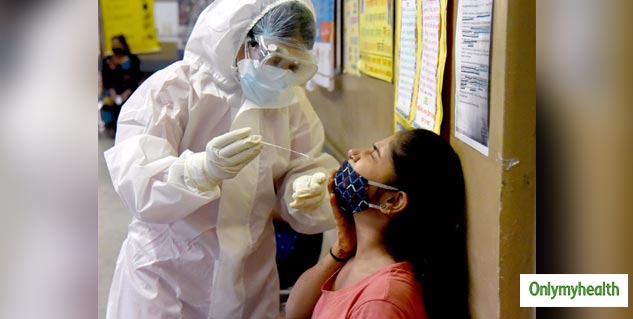 How to overcome the problem?
Dr. Gupta listed down these pointers to explain their attitude while surviving the disease. If you get infected, you must also follow these:
Remaining positive throughout without thinking why it happened to you
Acceptance of the illness and not blaming anyone
Understanding the difficulties of each other and showing empathy
Adapting the new changes
Taking support from family and friends through virtual methods of communication
Maintaining humour and a positive attitude
Going easy on yourself and managing the expectations accordingly
Being flexible and cooperating with the system
Eating nutritious food and staying hydrated
Being responsible for our well-being
Showing hope to our loved ones
Self-motivation: reminding 'this too shall pass soon'
Responding instead of reacting to the circumstances
Focusing on what we can do, instead of what we can't
Having patience
Avoiding negative news
Listening to light music
Praying and meditating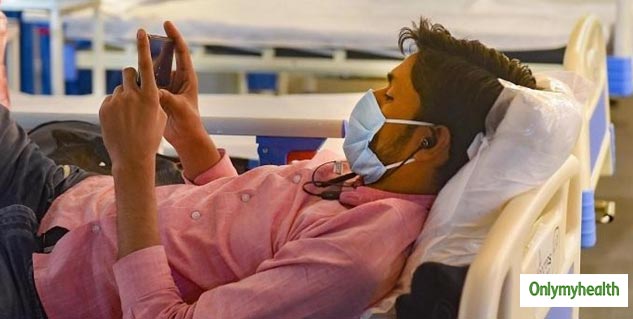 Lessons Learnt
No one is spared, take precautions.
If at all, it happens to infect you, need not worry.
Social distancing is not about social isolation or disconnect.
Family bonds and friends matter.
When nobody can fix you, fix yourself with your strong will power.
Whatever it may do to your body, don't let covid mess with your mind.
The Survivors
In addition to the physical health issues of COVID, the biological links between COVID-19 and mental health must certainly not be overlooked. Immune-inflammatory activation during COVID-19, and their residue following recovery, may contribute to the pathogenesis of mental illness through many known, and unknown, mechanisms. We all know, some people stay hospitalized for a few days and others for a longer period.The traumatic stress associated with medical treatment, health care environment, the illness and a long isolation period can cause mental health issues in long run. Medical trauma arises from a complex interaction of risk factors associated with a person's unique experiences and their perceptions of the events, as well as environmental factors. It is advised to take care of the survivor in terms of healthy diet and emotional support from family and friends.
The survivors need extra care and empathy. The anticoagulants, antibiotics, antipyretics, immunomodulators, steroids leave them physically and emotionally weak, stressed and worrisome about their future. The caretaking spouse, infected with a mild form of the disease, faces equal stress and the burden of helping out the other. They suddenly have to be equally strong. Their constant support and understanding have a major role in the healing and recovery of others. Survivors have been to the edge of the covid chaos and back. Some got away easily, others struggled a lot with the stigma, the isolation and the disease. Everybody must take a lot of precautions to stay safe.
Read More Articles in Miscellaneous