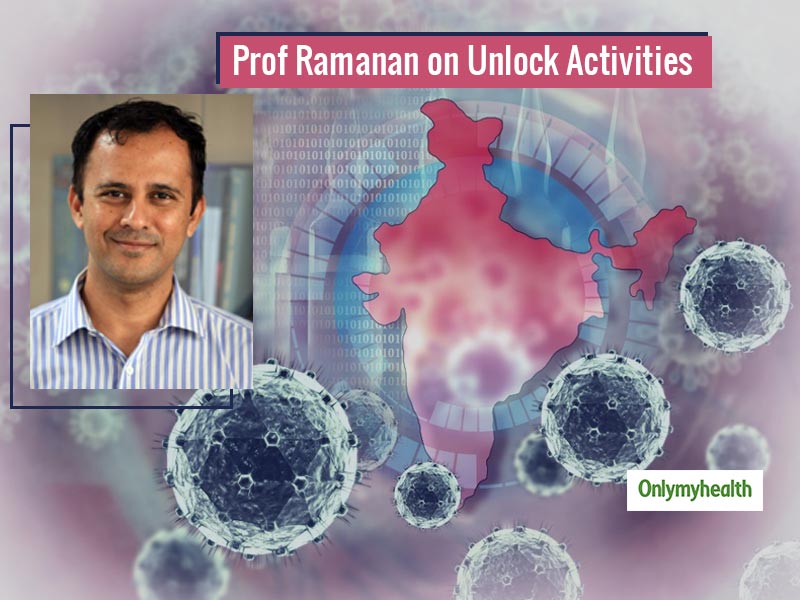 Prof. Ramanan explains the risks involves with different unlocking activities. You must know the risks before involving in any activity.
We are in the unlock mode right now and public places and services like restaurants, malls, metro trains, cinema halls, etc. are opening. After months of living the pandemic life, we are rejoicing the reopening of utility and entertainment services in the country. The moment that we eagerly waited for the past few months has finally arrived as our go-to places are now open for visits but is it safe? What are the risk of infection in different places? During the online OMH Healthcare Heroes Awards 2020 (held on 8th October '20) Professor Ramanan Laxminarayana, Director, Center For Disease Dynamics, Economics and Policy, Washington spoke on the risk levels of different activities.
How risky are different unlock activities?
Shopping malls, supermarkets, public transports, restaurants, gyms are now open. Movie theatres and schools are also slated to open but the threat of COVID-19 is still there. Every day thousands of fresh cases are recorded which speaks of the severity of the situation. However, we can no longer remain inside the houses and therefore, the government has allowed the reopening of different utility services. Upon asking to rate the risk levels of different activities, Prof. Ramanan categorised them and informed about the risks of virus transmission.
Any activity in an indoor space where are people are in close proximity or not wearing masks is of the highest risk so being in a bar or a pub, restaurant and without a mask which is typically the case when you are eating or drinking, that would pose the highest risk.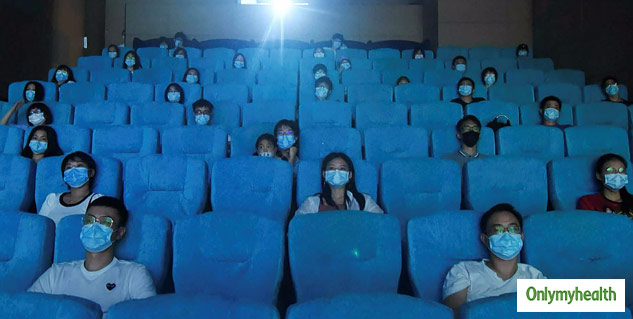 Situations where you are in indoor spaces but you are wearing a mask. Airlines can be quite safe because everyone is wearing a mask and no one is speaking for instance you know speaking is one of the ways where the virus sort of is emitted.
Situations like malls where people are at a fairly good distance from each other. This is possible because most malls are less crowded these days and since you are wearing a mask, it is safer.
Being outside where definitely wear a mask as you know and keep a distance but your risk of transmission in outside settings is really quite low.
Is it safe for children to resume schools?
Schools are all set to reopen after the government issues guidelines. As per professor Ramanan, "Children are generally at low risk of symptomatic disease and poor outcomes. That said in the study that we just finished and at least a couple of other studies have found that children can be efficient transmitters of COVID-19 even though they don't show symptoms themselves. So, they may pose a risk to elderly people that they come in contact with after having been exposed to the disease. So, schools can reopen buy with adequate safeguards of testing and also distancing or staggered schedules."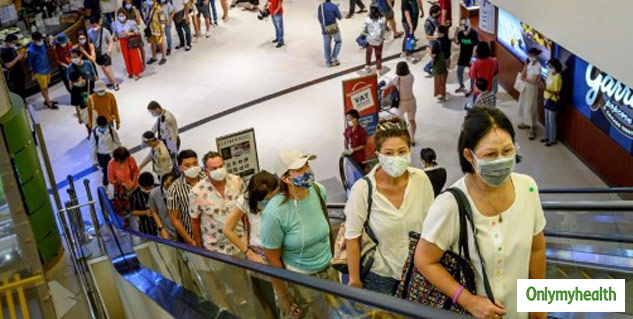 Also Read: No Corona Vaccine Earlier Than Mid Of 2021, Says Professor Priya Abraham
"I don't think we can go back to a world of schools like it was prior to the march. The countries that have tried to do that, for example- Israel, had to undergo a full second lockdown. School reopening in India where the disease is quite rampant would be a challenge unless there were other safeguards," he added.
With the coronavirus threat still daunting upon us, we must not forget to take precautionary measures. Our health and safety are now in our hands. Wherever you go, follow all the guidelines to ensure you and your family members are safe.
Read More Articles in Miscellaneous