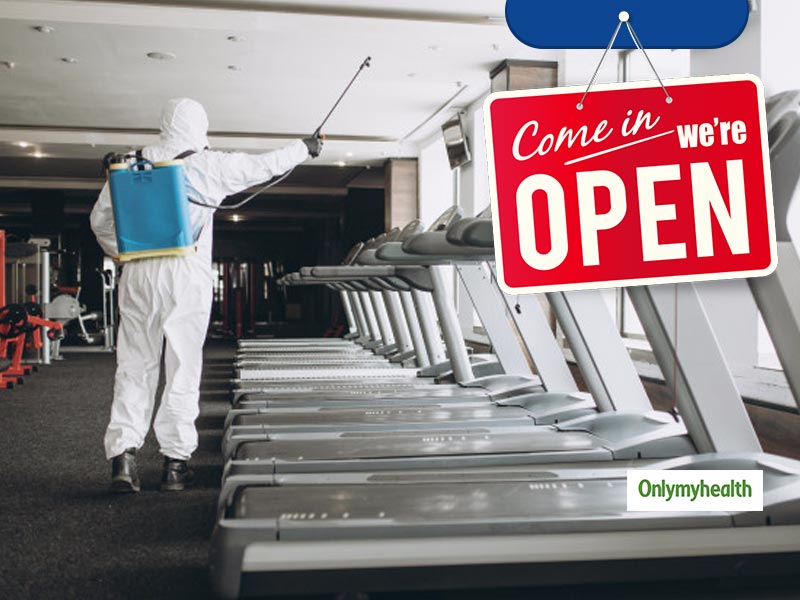 The gyms, yoga institutes and fitness centers are finally opening! If you are also excited to get back to your workout routine, let us remind you that things won't be the same as they used to be earlier. You would see many changes there such as distancing, sanitization, slot-based entry, etc. The government has allowed reopening fitness centers but with certain guidelines that are needed to be strictly followed by one and all.
Gymnasiums and Yoga Institutes To Re-open from August 5
After 5 months, gyms and yoga institutes are opening which is a celebratory moment for fitness enthusiasts as they can finally get back to their workout routine. But is it safe? To ensure safety, the government has issues some protocols that the gym-goer and operator have to abide by. Some of these include temperature check at the entry gate to allow only asymptomatic people inside; pulse oximetry test, wearing masks; maintaining distance inside the gym; Aarogya Setu app downloaded in the phones, etc. While these are open, other facilities like swimming pools, spas, etc. shall remain closed.
Important Points To Note Before Rejoining The Gym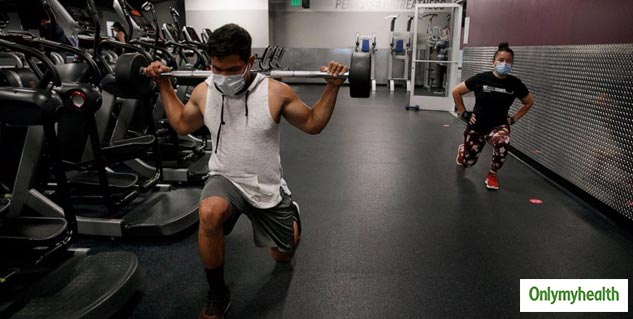 Mask is a must
You are not supposed to leave your house without a mask. Even at the gym, wear a mask all the time and take it off only while doing a high-intensity workout. Since gyms are closed environments, the risk of transmission is high and so, you must not take the risk. But, also watch out for maskne that is caused by wearing masks for long time.
Keep a sanitizer with you
Always carry a sanitizer with you, preferably a spray sanitizer as it can help in disinfecting all your assets including bag, clothes, shoes, etc. Keep using it at regular intervals and especially after coming out of the gym. The more precautions you take, the lesser is the risk.
Use your own kit
Bring your own kit including towel, water bottle, etc. to minimize sharing. The lesser sharing, the lesser chances of COVID-19 infection. On a similar note, do not give your stuff to another person to use even if that person is your spouse!
Also Read: Keep Up With Vitamin D As Its Deficiency Can Make You Susceptible To COVID-19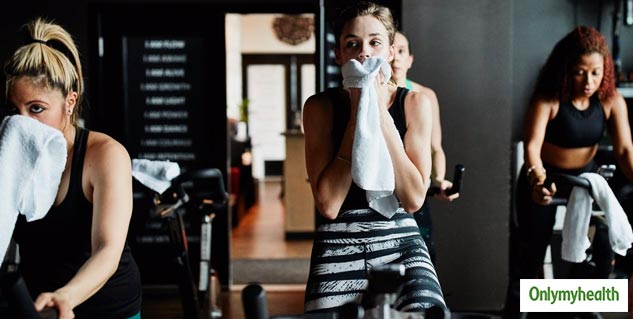 Keep social distancing inside the gym also
Just like how we practice social distancing outside, follow it inside also. Though the government has given strict instructions to the gym managers to rearrange the equipment such that there is at least six feet distance between two individuals. You need to see that it is being reinforced for your own safety.
Switching to another equipment only after it is sanitized
After one person has used equipment, it needs to be cleaned with an alcohol swab. This is a must in training equipment that involves touching with hands.
Also Read: Health Ministry Warns Against Overuse Of Hand Sanitizers Amid Rising Cases of COVID-19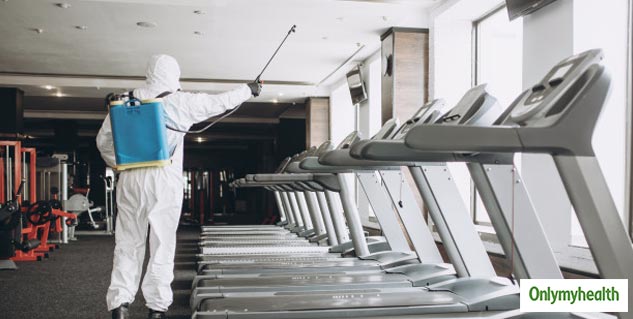 Visit the gym only in the allotted time slot
Large gymnasiums or the ones with heavy customer count need to allot time slots to the members to avoid mass gathering. This helps in controlling the number of persons inside the gym at a time. You are supposed to go to the allotted time only and not before or after that.
You must abide by all these guidelines to work out and not take back coronavirus with you at home.
Read More Articles in Miscellaneous