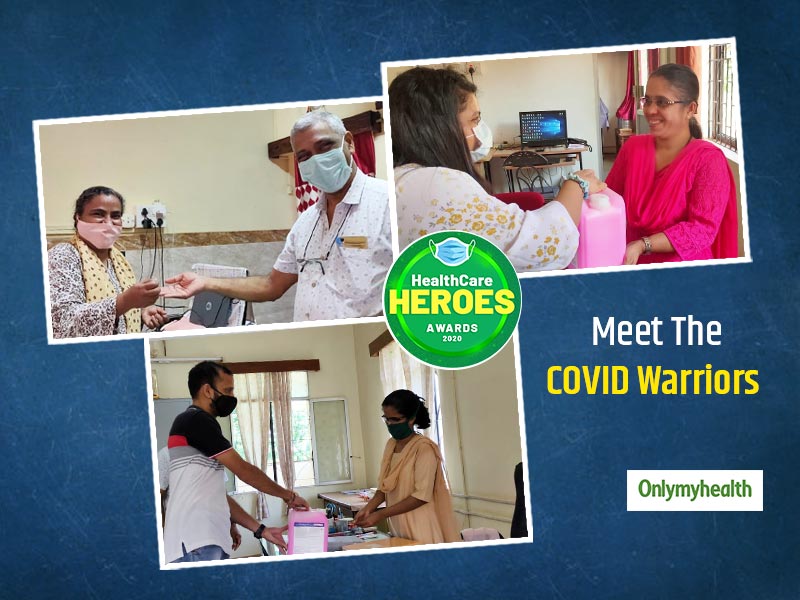 Category : Awareness Warriors

Vote Now
Who : Dr. Joelene Fernandes and Dr. Jorson Fernandes
What : Giving out COVID advisories in English, Hindi and Konkani
Why : Spreading awareness about coronavirus among their community
A father-daughter pair has taken upon themselves the responsibility of an extensive COVID -19 Awareness Program to change the behaviour pattern throughout the State of Goa. Meet Dr Jorson Fernandes and Dr. Joelene Fernandes nominated under Awareness Warrior- Most Impact Category or OnlyMyHealth's Healthcare Heroes Awards.
The Fernandes' understand that simple preventative measures like hand-washing, mask-wearing and social distancing could go a long way in ensuring that Covid 19 infection does not spread. These heroes are making sure that these prevention measures become a part of everyday behaviour.
Small Changes For Big Impacts
Dr Fernandes while speaking to OnlyMyHealth remembers that he started observing how common lack of hand hygiene was. Social distancing was not even understood properly and the few who were wearing masks didn't really know how to use them. "The masks under their noses, in a way that only covered their mouths," says Dr Fernandes. These were small things, but when it came to Covid 19 spread, they played a big role. Farnandes notes that fear took the place of awareness, "In March, early in the lockdown, the safai karamcharis in Cuncolim refused to pick the garbage out of fear of infection from the seafarers and ship crew. Garbage was strewn on the streets.There was a need for societal-level behaviour change to make citizens not merely responsible but also "responsive" towards the fight against Covid-19."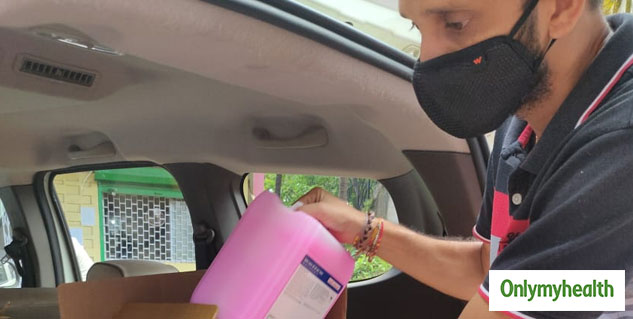 This is when the idea of a Covid -19 Awareness Program came to his mind and his daughter Dr Joelene Fernandes joined forces to take the reach of the programme across Goa and beyond.
Changing behaviour one group at a time
Covid -19 Awareness Program "Rotary CAP" was comprehensive and aimed at creating awareness and skills development through the simple teaching method of Explain, Demonstrate, Imitate & Practice. The Fernandes' touched upon various aspects of prevention, right from the 30 seconds handwashing technique, the right ways of wearing and removing masks and gloves to social distancing. The father-daughter duo also made video presentations and knowledge sharing sessions so as to increase their reach. An initiative that started with small groups was poised to have much bigger impacts.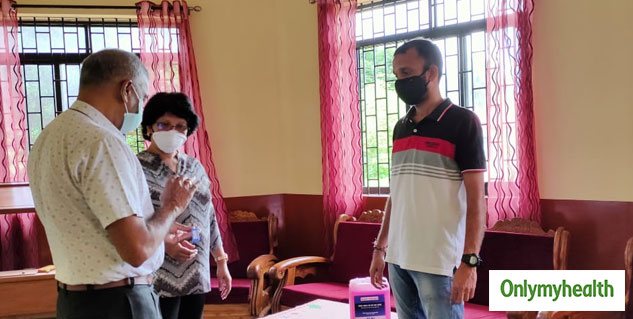 "We based all information on Ministry of Health and Family Welfare guidelines. Our Motto was simple 'Clean Water and Soap is Hope' says Dr Jorson Fernandes.
Also Read: HealthCare Heroes Awards 2020: Busting Fake News And Myths, ISRC Demystifying COVID-19
Teach A Child, Reach A Family, Impact A Community
As the next step Dr Jorson devised a highly effective program, where sessions were conducted for schools and higher secondary teachers. The teachers were empowered and reached out to students, their parents, community members from housing societies and even the Church. Online sessions were conducted to address concerns and take on questions.
So far, more than 800 members from Schools, Bharat Scouts and Guides of Goa, Factory owner association, Pharmaceutical workers, Safai karamcharis, Anganwadi workers and returning migrant workers have been trained by COVID -19 Awareness Program. More than a 1000 students have attended the sessions and are now incorporating these learnings into their day to day lives.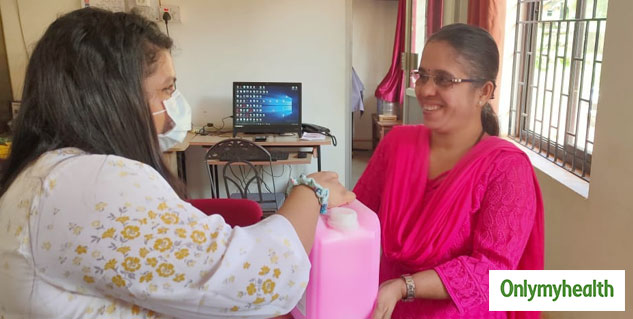 "This program has created a ripple effect where a group from the community is empowered to take the awareness sessions forward independently and teach about behaviour change. The program has helped dispel misinformation while promoting preventive measures," says Dr Jorson Fernandez
Also Read: Healthcare Heroes Awards 2020: Sukhibhava Foundation For Addressing Menstruation Issues During Pandemic
Using Past Experience to Fight Covid Pandemic
Dr Jorson Fernandes, an ENT surgeon from Margao, Goa, has been promoting social behavioural change and empowering communities with the most effective tool of awareness, for over three decades. Be it incorporating behaviour change and best practices in the young student minds of the 80's, against malaria. Or working along with his daughter Dr. Joelene Fernandes on an awareness program called the 'Rotary Red Ribbon' for adolescent sexual health, HIV, and menstrual health hygiene amongst students. A wide reaching programme which covered 52,000 students in 2012-13 and has now encapsulated COVID-19 awareness as well.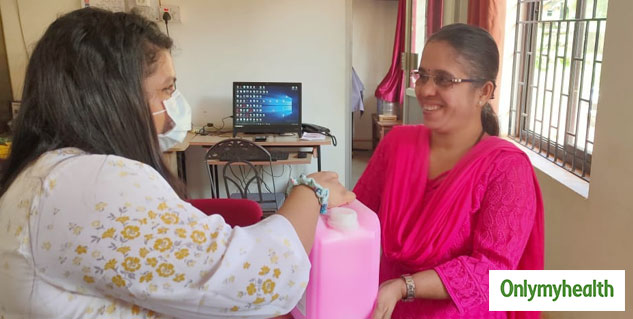 Miles to go...
Now the father daughter duo are planning on training Doctors from Karnataka, and Maharashtra, who would further conduct the awareness sessions.They are also working on measures to reopen schools for the students, with the State government. They have proposals like using village libraries for classroom clusters of students and a hub in a remote place.
If Dr. Jorson Fernandes and Dr. Joelene Fernandes's work during this pandemic has inspired or moved you, do cast your vote for them. Here is how you can vote for your favourite nominee for Jagran New Media & OnlyMyHealth's HealthCare Heroes Awards.
WATCH: Dr Jorson Fernandes in Conversation with Onlymyhealth:
Read More In Miscellaneous