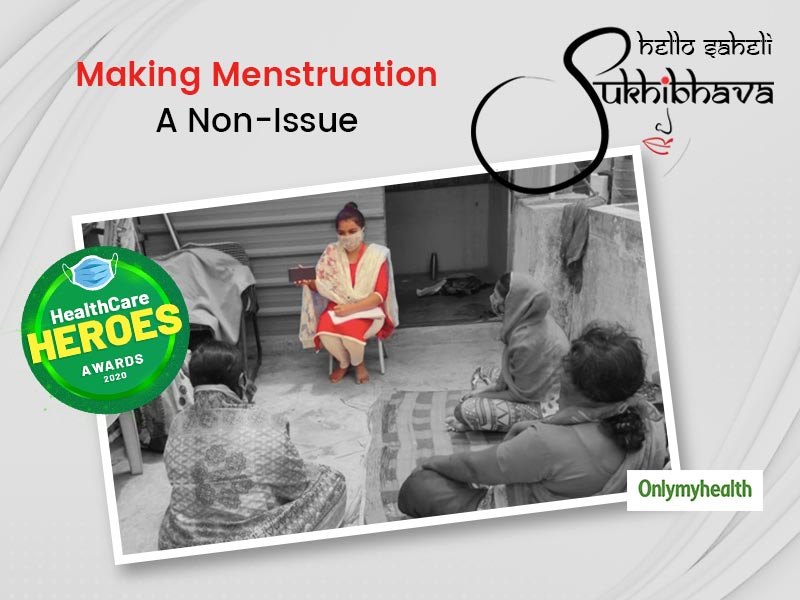 Category : Covid Heroes

Vote Now
Who : Sukhibhava Foundation
What : Launched Hello Saheli, a helpline service for menstrual health issues
Why : Making menstrual health better for women in these pandemic times
A pandemic impacts women differently. It impacts menstruating women a lot more differently. From a simple thing as getting access to menstrual hygiene products in a lockdown to more complex situations of getting medical attention for complications– there is a spectrum of ways a pandemic impacts women differently. And so when an initiative rises up in response to this, it strengthens one's belief that Heroes exist.
We bring to you the story of one such organisation that focussed its work to cater to the impacts of Covid19 pandemic on women's health. With the scope of work largely in the rural & urban-poor sector, they have secured a place as a nominee in the Rural Healthcare- COVID Heroes category of Onlymyhealth's Healthcare Heroes Awards. Healthcare Heroes Awards is an initiative that we have taken to bring forth the powerful stories of individuals as well as organisations that are effortlessly working in the healthcare sector to bring change in the society.
Also Read: HealthCare Heroes Awards: Dr Shusheel Bindroo In the Eye Of The COVID-19 Storm
Sukhibhava: Identifying & Mitigating the Covid Crises for Women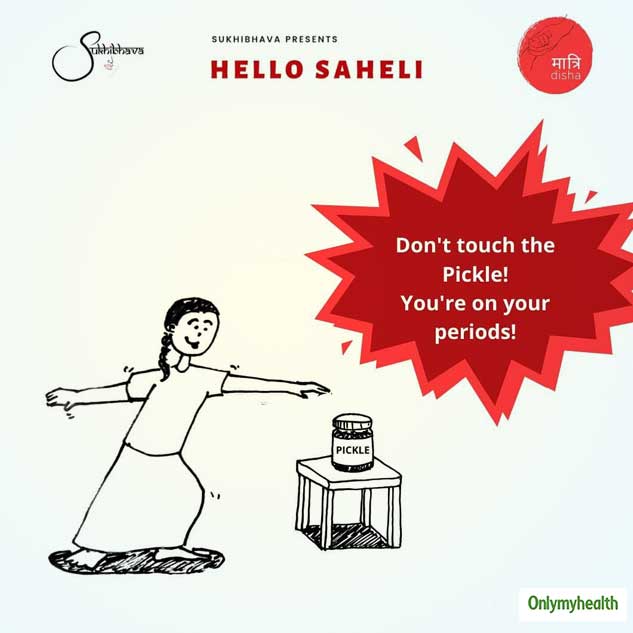 Sukhibhava's ongoing campaign to de-stigmatize menstruation in communities shifted became focussed as the pandemic crises began. Their experience in working with rural and urban poor communities on menstrual and sexual health, equipped them to analyse the challenges a lockdown and pandemic would result in. In communities where menstruation was a taboo subject, it would be a huge task for a women to get her hands on menstrual hygiene products. With local health facilities shut, women would have no place to go to for emergencies and complications. With limited access and space, stigmas around menstruation was bound to compound. Anticipating these challenges Sukhibhava's team set to work. With Covid 19 perspective the altered their approach and intervention practices and developed a 4 point approach which they named Hello Saheli.
Hello Saheli, Bye Bye Taboos
Hello Saheli was a 4 plonked solution approach for awareness, intervention and support. The first initiative in this was creation of awareness audio jingles that women could opt to receive on their phone. Second, menstrual and sexual health helplines in local languages were also started which provided credible information on period pain management, irregularities, hygiene and nutrition. The third initiative was also a helpline, but this one would connect callers to accredited doctors and provide tele-consultations. The fourth focus of Sukhibhava was to propagate positive gender roles.
Also Read: HealthCare Heroes Awards: Meet Unsung Hero Meera Panjwani Who Mobilized Women Power Against Covid-19
OnlyMyHealth spoke to Dilip Pattubala, CEO and Co-Founder of Sukhibhava on the conception of the organization, "I was asked by my Australian colleague about the menstrual hygiene condition of women of underprivileged communities and whether they have access to menstrual pads or not. I didn't have any answer and so I went in to find it along with a friend and this lead to Sukhibhava."
Sukhibhava and Hello Saheli's Helping Hand During Pandemic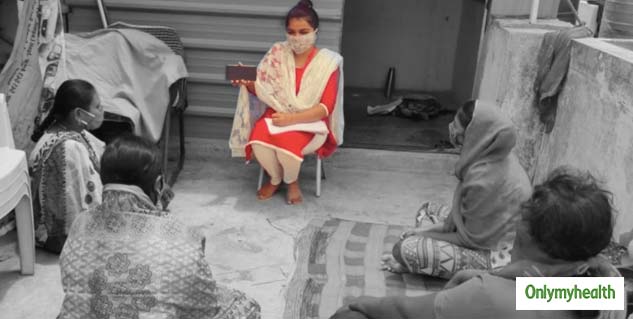 Considering that women living in urban slums and villages didn't have access to sanitary pads and medical consultation during the lockdown, Hello Saheli branched from Sukhibhava. Dilip says, "Women are having a difficult time during the pandemic as they are scared to go to the hospitals. The clinics in their community centres aren't functional. Health complications increased due to difficulty in accessing menstrual hygiene products. Considering the situation, we came up with a COVID-response initiative called Hello Saheli, a virtual one-stop solution. Through this emergency helpline, women can access information and consult a gynaecologist, both free of cost."
Also Read: Healthcare Heroes Awards 2020: Meet Yogita Kalra, A Young Medical Professional Fighting War Against COVID-19
How did the organisation function when social distancing, travelling and meeting women face-to-face was a big no-no, this when Sukhibhava's founder and the team devised a proper plan to support women confined in their homes for their menstrual needs. "We had set up helpline numbers and had our team members connecting women from across the rural areas of Karnataka giving free menstrual and sexual reproductive health knowledge and tele-gynaecology consultations. The assistants connected with women in their preferred languages, which included Tamil, Kanada and English. And, what was required was a basic phone for women to get in touch with the helpline for various menstrual-health related services."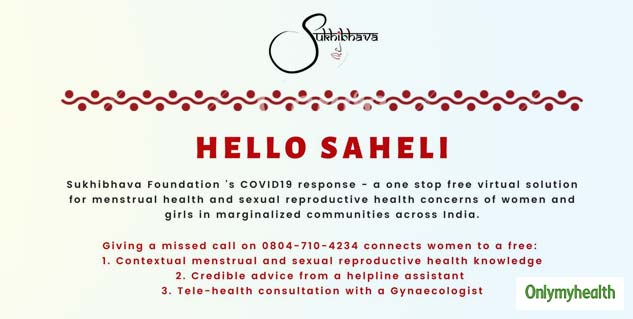 It takes a lot of research, groundwork and dedication to firstly, setup a foundation like this and keep it functional for the welfare of people. Sukhibhava is helping women battle the tough times. To acknowledge their work, cast your vote for them. Here is how you can vote for your favourite nominee story in Jagran New Media and Onlymyhealth's Healthcare Heroes Awards.
Read more articles on Women's Health