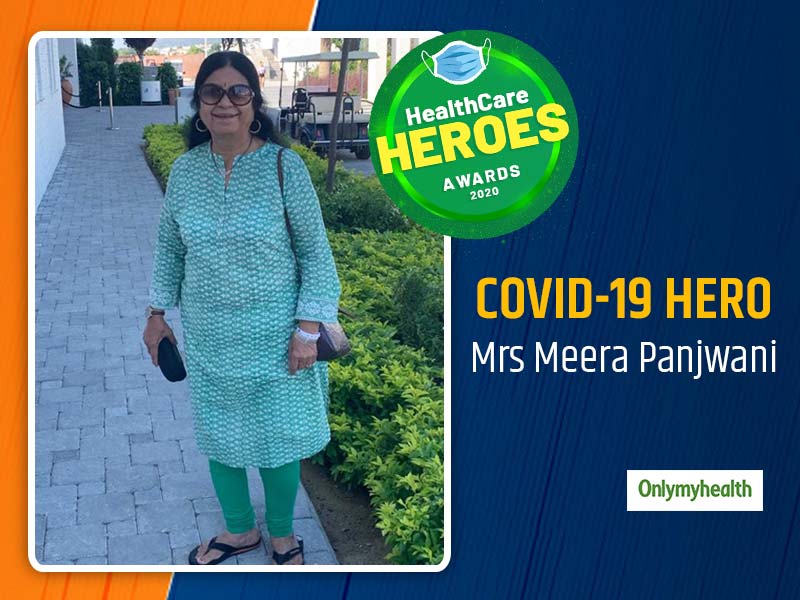 Read about The Healthcare Heroes Awards nominee, social worker Meera Panjwani who risked infection, to restart tailoring center during lockdown.
Category : Covid Heroes

Vote Now
Who : Meera Panjwani
What : Provided employement to ladies for generation COVID-19 essentials
Why : Helping the community in these pandemic times
In the month of April 2020, Gujarat was one of the COVID-19 hotspots. Ankleshwar, a small industrial town in Bharuch district, with a population of less than 1.5 lakhs was grappling with fresh cases. This is when a 70 year old social worker got her small army of women tailors together and decided to plunge into the war against coronavirus.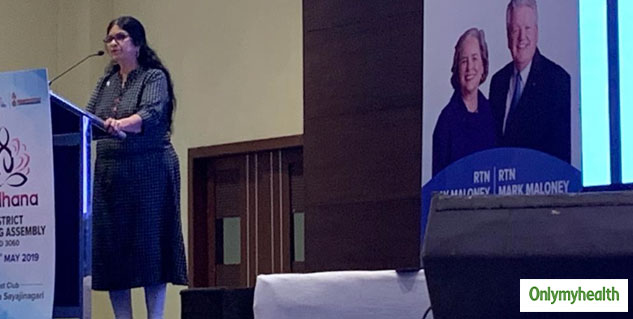 As the world continues to fight the pandemic, we at Onlymyhealth.com are saluting the covid warriors in the first edition of HealthCare Heroes Awards. We have diligently and in an unbiased manner, selected the most powerful stories in different categories. Your votes and our esteemed jury's decisions will decide the winners. Read on to find out how this septuagenarian is risking her life to ensure there are enough PPE kits for health workers in Gujarat.
A Grandma & A Corona Warrior
Meera Panjwani, a grandmother, understands the risks. At 70 years of age, she is vulnerable to infection. But Meera has always thought of others before herself. When she got to know of the shortage of masks during lockdown in her town, she knew she had to help.
Also read Know The Don'ts Of Wearing A Mask
The first woman Rotary president from her area, Meera had started the Rotary Women Empowerment Center (RWEC) which trained underprivileged women in tailoring. Meera decided that her center would tailor masks and PPE kits.
Against All Odds
The center had been shut due to lockdown. Not one to be deterred, Meera took permission from the Gujarat government to reopen the center. But that alone wouldn't suffice. Material had to be purchased to stitch masks and PPE kits. Special permissions had to be taken to get the cloth shop opened.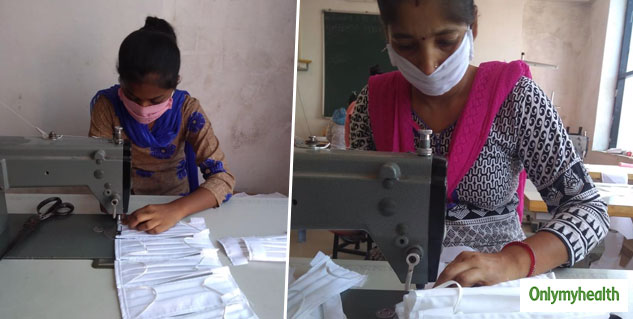 Next, the women had to be convinced to come back to the center and join the fight against the pandemic. Precautionary measures had to be taken to ensure that there was no spread of infection at the center.
"We adopted stringent guidelines and followed the Government advisory. We operated with a minimal strength of 40% ladies," Meera tells OnlyMyHealth. The center started work by making pure cotton three plate masks. The two trainers at the center gave guidance to the women stitching the masks and helped them by cutting the cloth.
Women Power To The Rescue
Meera's center made a total of 65,000 quality masks for the police department, government offices, Sub-Divisional Magistrate and Collector's office. Masks from the center were also supplied to local hospitals and health workers. Meera and her brigade of super women ensured that frontline COVID-19 workers were protected.
Such was the quality of work that the center also got requests to make masks for the migrant workers who were leaving for their native places. The center worked overtime to meet the demands. Meera also started receiving requests from many ladies of the center, who wanted to contribute to this cause.
It was sheer will that this center of 30 women graduated to making medical aprons. This despite not having the machines to stitch plastic!
Even today Meera Panjwani, continues to work with her center to contribute to protect the frontline Covid19 warriors. Each day this center produces on average 700 masks. The women in the center are motivated and continue to earn a living despite the pandemic.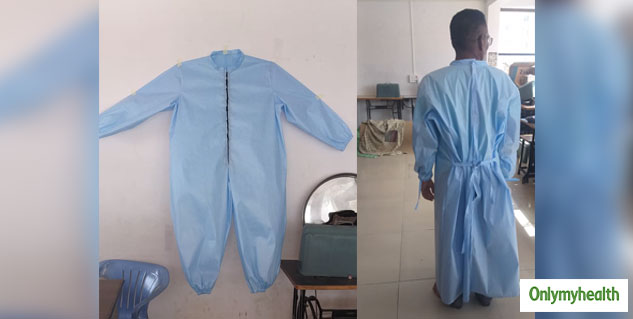 Also read Make Your Own COVID-19 Care Medical Kit Which Is A Basic Requirement At Home In The Current Situation
Back at home, Meera Panjwani's family supports her vision and admires her will. She has the staunch support of her husband and her family is proud of her, especially her two daughters and grandchildren. She ensures that social distancing and all precautions are observed both at home and the center.
If Mrs Meera Panjwani's work during this pandemic has inspired or moved you, do cast your vote for her. Here is how you can vote for your favourite nominee for Jagran New Media & OnlyMyHealth's HealthCare Heroes Awards.
(As told to Vineet Mehta, who has worked as a Japanese Language Expert for large corporations. Two years back, he took the plunge from corporate to creative to pursue his passion of storytelling)
Read more articles on Miscellaneous