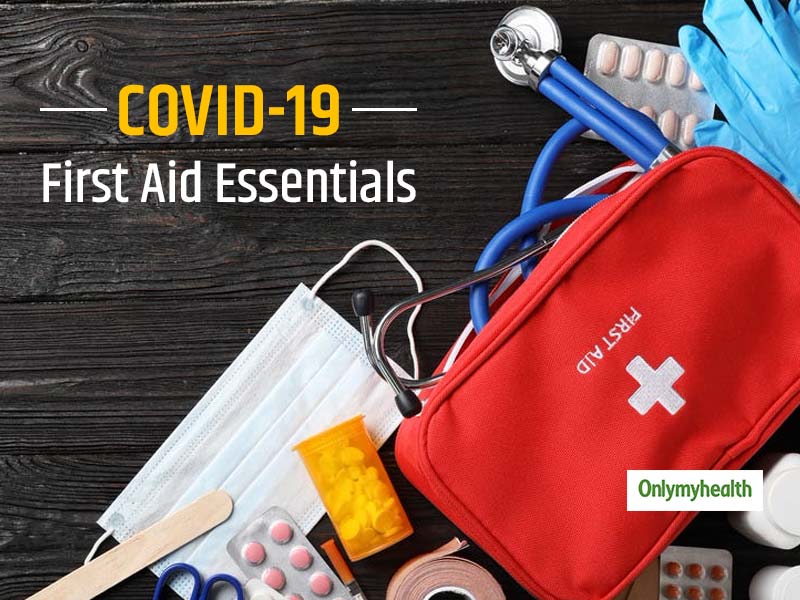 Are you at home recovering from COVID-19 or a similar viral disease? Do not forget to prepare your first aid kit for complete care at home.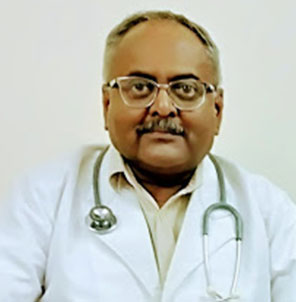 Other Diseases
Reviewed by: Dr Dilish Malik (Retd Gp Cpt), MBBS, MD (Aerospace Medicine)-Aerospace Medicine
Published at: Jul 03, 2020
Written by: Vani Malik
The rising cases of COVID-19 have made it even more evident and necessary for one and all to have all the essential medications and equipment at home for primary healthcare. In several instances where those who are testing positive, and have less to nil complications, are recommended home quarantine. This global pandemic has made it a norm for one to be able to take care of ourselves, especially when it is unsafe to even visit hospitals for check-ups. The need of the hour is to understand the importance of first aid kits with all the necessities that one would require during recovery from coronavirus or symptoms similar to this disease.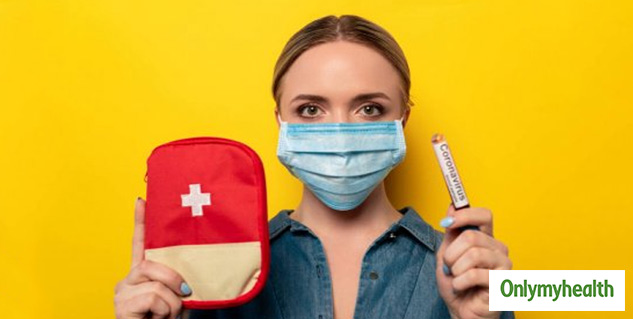 Following are the essentials of COVID-19 Medical Care Kit At Home:
The most important is to have the Arogya Setu App to know if there are any cases around you for more precautions. Keep checking the app for the latest updates on the number of instances around you and reach out to the helpline numbers available in the app for further assistance in case of any queries. Apart from that, the following are the essential items that one should have in their COVID-19 care kit at home:
Paracetamol: This drug is specifically given to treat fever and pain, typically mild to moderate in nature. But, before taking any medication, one should check with the physician for prescription online.
Betadine: COVID-19 virus mostly enters through the nose or throat, the effect of which can also be reduced with the help of mouthwash and betadine gargles. This antiseptic liquid protects against a variety of germs.
Vitamin C and Zinc: When we mention coronavirus, the very first reason could be because of compromised immunity. Hence, those suspected with COVID-19 or suffering from it should keep up with their supplement intake, including Vitamin C zinc supplements as these immunity boosters can help recover from COVID-19 and other viral infections. These supplements should be taken once a day, preferably in the morning.
Giloy: Another immunty booster, The medicinal properties of Giloy help cure various diseases as per Ayurveda.
Kadha: As suggested by Minstry of Ayush, one must take kadha (Ayurvedic drink) for nboosting immunity. But, caution must be taken as most all kadha's are warm. Hence, it should be taken only twice in a day. Excess of kadha can lead to stomach issues.
B Complex Tablets: Viral infections means a weaker immunity, less energy and more fatigue. Hence, one must take B Complex capsules (after consulting a doctor). These capsules supplement the body with the necessary eight nutrients in the body.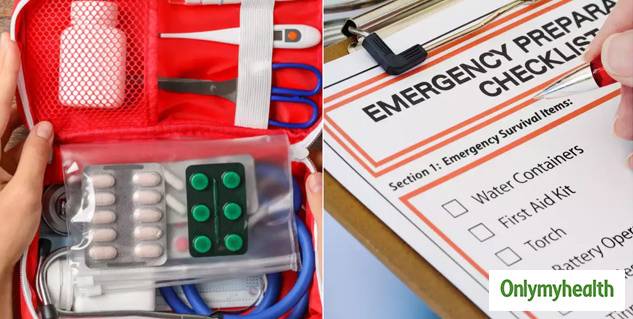 Also Read: COVAXIN Human Trial Latest Update: Country's First Coronavirus Vaccine To Be Launched On August 15
Breathing Exercises Tips
When we say COVID-19 or similar viral infections, breathing difficulty is one of the significant symptoms that one has to brave. Difficulty in breathing can undoubtedly make it difficult for one to stay mentally stable, giving rise to anxiety and stress even more! Some tips to follow for breathing exercises:
Sit in a quiet, also which has natural air and light. Try to sit away from places with smoke, dust or other harmful particles.
Sit in Siddhasana, in such a way that your chest is slightly outwards, and the spine straight.
Exhale and inhale slowly. Do not apply pressure as it might make breathing even more difficult.
Three Stages Of Coronavirus
Read below to understand the necessary cure for COVID-19 while at home:
Nose-related: The recovery in such cases is fastest and may require inhaling steam and Vitamin C. In this stage, there is usually no fever and may also be asymptomatic.
Throat-Related: This starts with a sore throat and will require the patient to hot water gargles. In case of fever, one may be advised to take paracetamol by the doctor.
Lung-Related: In such cases, the patient may experience difficulty in breathing. Once breathlessness occurs, one needs to immediately rush to a hospital as the patient may require to be given oxygen. Do not take this stage lightly as it might lead to something serious.
Essential Medical Equipment For Home Care
Other than essential medications, one should also be equipped with some essential home-care equipment to check the basic vitals of the body. Hence, listed below are some essential, handy and affordable medical equipment that one must have at home to check various vitals:
Pulse Oximeter: This is one of the essential medical equipment required for COVID-19 care and testing at home. This apparatus works by inserting a finger in this clip-like equipment to measure the level of oxygen in your blood. This device shows how well your heart is working. You all know that the heart acts as an oxygen flow throughout the body. It tells the heart rate, pulse rate and the rate of oxygen in the body.
TIP: One should monitor the oxygen levels. The normal range is between 98-100. If it drops till 43, the patient might require immediate access to oxygen cylinders, which can be bought for home use too. Also, this apparatus is available on rent.
Infrared Thermometer: The new age thermometers need not be inserted in the mouth or beneath the arms for checking the temperatures. These infrared thermometers help assess the body temperature even from a distance. Special attention is given to the look of this device. It has an LCD screen, which makes it easier to take temperature readings.
Portable ECG Machine: Now it is very well possible to have an ECG machine at home, especially for those houses with people with heart problems. ECG or the electrocardiogram test is done to check the electrical activity of the heart and detect any abnormalities.
Also Read: Are You Still Confused Between Viral Fever And Coronavirus? Know Difference From This Expert
BP Machine: A BP machine is a must-have for checking blood pressure vitals at the comfort of your home. One should keep a check on their BP in times like these as sudden variations in blood pressure can lead to other complications. Remember to ignore the first reading of a digital monitor machine. The second reading is more or less the correct reading. Also, take two to three readings and make a note corresponding to your last reading. Most BP machines offer fluent readings, and hence you can get reliable readings on average, two readings.
Read more articles on Other Diseases