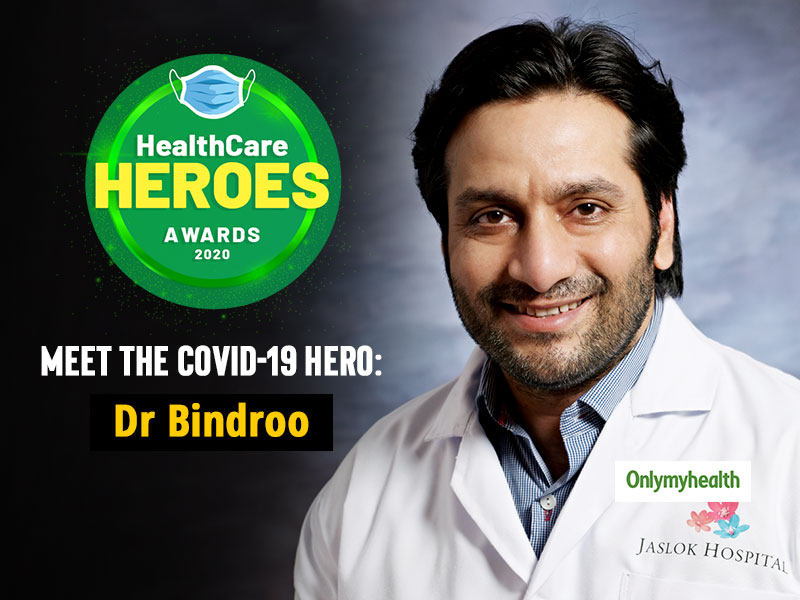 Category : Beyond the call of Duty
Who : Dr. Shusheel Bindroo
What : To go into the epicentre of covid crises for 5 months, away from family
Why : Singular Moto is Patient Care
The world is grappling with the COVID-19 pandemic. In India, the challenges are unique. As the numbers climb, a streak of hope comes through the positive stories of Heroes in the mayhem. And while your trusted website keeps a track of all verified information and developments, we think it is also time to celebrate these positive stories of change.
About The Awards: This is OnlyMyHealth.com's initiative where we showcase the hard work and services of the many resilient corona-warriors in a no-contact, virtual event, The Healthcare Heroes Awards. We have diligently and without bias, selected the most powerful stories in different categories. We are getting to you nominee stories of frontline corona-warriors. This is the story of a doctor who has gone beyond the call of duty, Dr Shusheel Bindroo.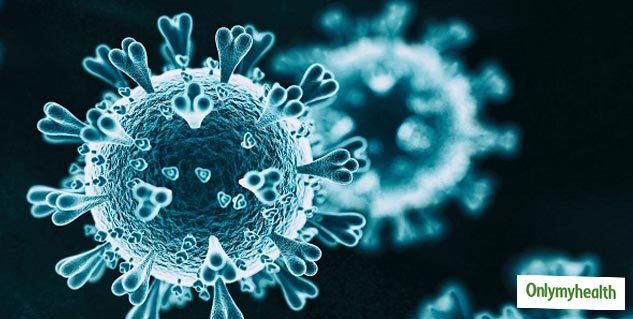 Also Read: Positive India: Here's What Makes Doctors, Medical Staff The Real Harbingers Of Change To End #CoronaConcern
The first COVID-19 case was confirmed in Mumbai on the 9th of March. Two days later the World Health Organisation declared COVID-19 as a pandemic. Soon the virus spread like wildfire and Mumbai was one of the worst hit cities in India. A metropolis of more than 22 million people with one of the best healthcare machinery in the country was crumbling under the COVID load.
Fourteen hundred kilometers away in Delhi, Dr Shusheel Bindroo was watching the Mumbai numbers climb. Hospitals were overflowing with patients. He was witnessing the horror of the ailing not getting access to healthcare and doctors & hospital beds getting outnumbered. Dr. Bindroo decided he had to do his duty.
" I thought, as a doctor what am I doing about the pandemic? OPD doesn't help." Dr Bindroo tells OnlyMyHealth.
On an impulse he emailed the CEO of Jaslok Hospital, Jitendra Haryan, and offered his services. The family needed convincing and Dr Bindroo even had to spin a lie, that he would not be treating covid 19 patients in Mumbai. The very next day, Dr Bindroo was ready to fly off to Mumbai. It was March 22nd, and the Janta Curfew had been put in place. On the morning of the flight he got a message that the flight was cancelled. Dr Bindroo thought if he told his family, they wouldn't let him go, so he went to the airport anyway. He was so keen to reach Mumbai that he didn't wait for the late night flight, fearing it might get cancelled too and boarded a flight via Gorakhpur.
On reaching Jaslok hospital, days were a blur of activity. Shifts went on for 24 hours. Protocols had to be made and implemented. Phone calls and messages were non-stop, hours turned to days, days to months. The hospital became home for Dr Bindroo for the next three and half months. Calls with the family back in Delhi, were few. But when the media interviews started and they saw Dr Bindroo at the thick of things in a PPE suit, things got emotional.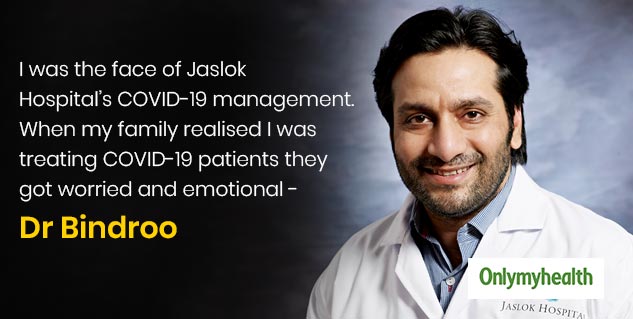 "I was the face of Jaslok Hospital's COVID-19 management. When my family realised I was treating COVID-19 patients they got worried and emotional. But I told them that I'm a warrior and God has given me a chance to make a difference" says Dr Bindroo.
Even a resolute Covid warrior like Dr Bindroo has to deal with fatigue and emotional challenges that come with a pandemic. Attending more than fifty patients a day, 8 hours packed in a PPE kit without eating or drinking can be daunting, not to mention suffocation. Dr Bindroo sometimes had to pop muscle relaxants to soothe his aching body. But when it comes at the cost of treating a patient, getting them out of the ICU and sending them home, it all seems worth it.
Dr Bindroo is an example of selfless service and going beyond the call of duty. For 5 months this 45 year old doctor, lived away from the comforts of his home and family and relentlessly served people. No offs, no holidays. He put his fears at bay and just focussed on getting the sick treatment and hope.
Today Jaslok Hospital has one of the lowest mortality rates and has gone from a mere ten patients a day to now a hundred and ten patients. Our salute to this HealthCare Hero whose motto is simply, patient care.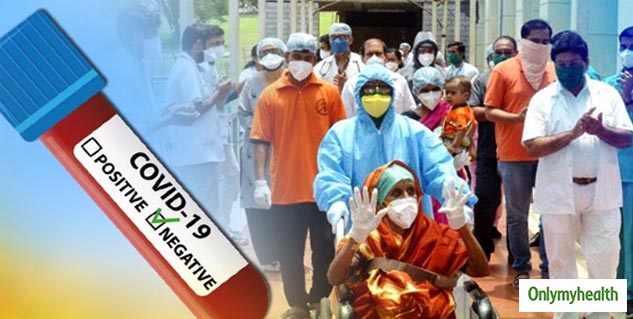 Also Read: Correlation Between Heart Failure & COVID-19, And How COVID-19 Adds To The Risk Of Heart Conditions
If Dr. Susheel Bindroo's work during this pandemic has inspired or moved you, do cast your vote for him. Here is how you can vote for your favourite nominee for Jagran New Media & OnlyMyHealth's HealthCare Heroes Awards.
(As told to Vineet Mehta, who has worked as a Japanese Language Expert for large corporations. Two years back, he took the plunge from corporate to creative to pursue his passion of storytelling)
Read more articles on Miscellaneous