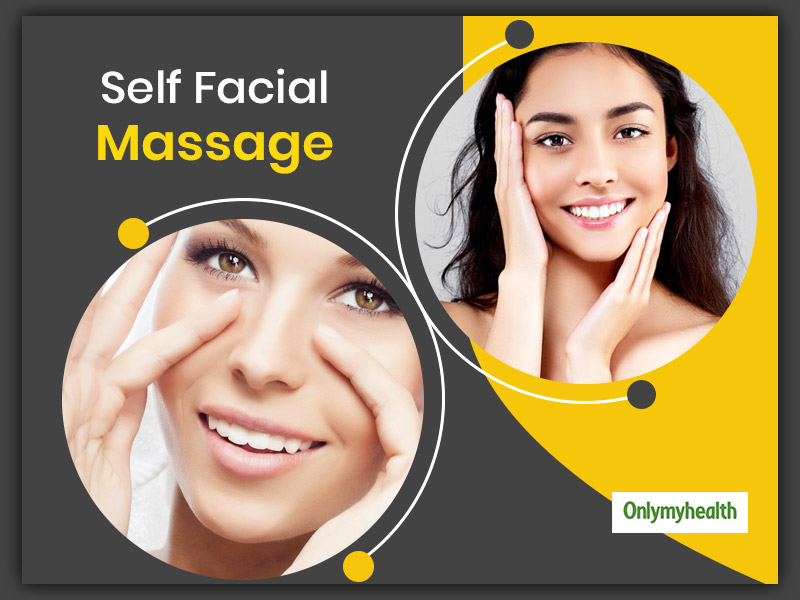 A facial massage is indeed the most rejuvenating practice for skincare. Massaging not only helps in toning the face but also increasing blood flow to bring a natural glow, soothing the muscles and proving supreme relaxation. Now a lot of you would assume that facial massage can only be received in a spa, which is not true. You can do facial massage at home. In fact, you can self-massage your face. Yes, it is possible if you know how to do it right. This article will tell you the steps to do facial massage at home along with its amazing benefits. You don't need to waste time on salon visits anymore.
Guide to a facial massage at home
Before we tell you how to do it, here is a prep list that you need to check before starting with the massage. These steps are preliminary steps to achieve the best results.
Wash your face with a mild herbal cleanser. Wipe it with a clean, cotton towel.
Choose the right facial oil according to your skin type. For oily skin, you can get grapeseed or jojoba oil. For dry skin, argan oil and almond oil are best. For acne-prone skin, rosehip oil can be picked.
Besides, you can also skip oils and massage your face with a face cream or moisturiser. Opt for fruit-based cream for facial massages.
Clean your hands if you want to massage your face with your hands.
Alternatively, you can also use a jade roller or face roller for massage.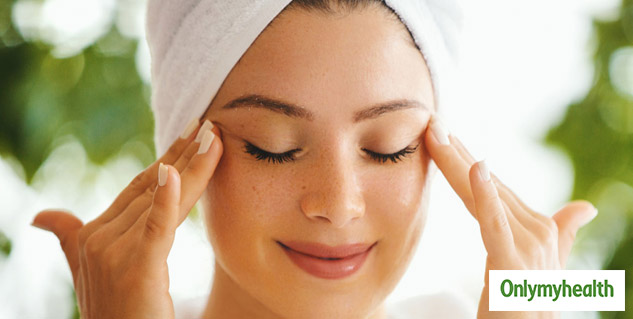 Step-by-step process to a facial massage at home
Here are 7 steps that you need to follow to do the best facial massage at home.
Step 1: Forehead Massage
Begin the process with a forehead massage. Place the knuckles(the joint where fingers connect to the hand) of both hands on your forehead.
Move them up and down, right and left. Be gentle with this motion and don't stretch them too much.
Do this five times and then move forward to the next.
Step 2: Eye Massage
Let us now move to eye massage.
Keep the tips of your index and middle finger on the temples(located on the sides of the forehead in between the ear and eyes).
Don't massage but bring your fingers towards the nose bridge in the gliding motion.
Now, glide the tips to the eyebrows and return. This should look like an oval massage path.
Do this five times.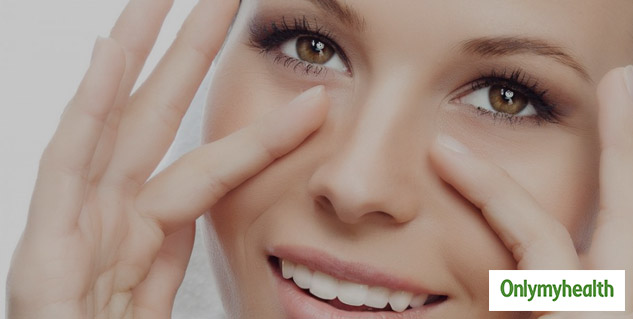 Step 3: Cheeks massage
Place the knuckles(the joint where fingers connect to the hand) on your cheeks.
Glide them towards the ears and then return.
Do this five times.
Step 4: Massage Around the Mouth
Open your index and middle fingers to make a 'V' sign.
Place the tips around your mouth such that the index finger is above the upper lip(below the nose) and the middle finger is on the chin or below the lower lip.
Gently stretch the fingers and bring them towards your ears. You should feel the stretch.
Do this five times.
Step 5: Chin Massage
Keep the knuckles(the joint where fingers connect to the hand) on your chin.
Gently stretch the knuckles towards the ears and return.
Now, pull them towards the jawline and return.
Do these five times each.
Step 6: Neck Massage
Keep the knuckles(the joint where fingers connect to the hand) below your chin.
Gently stretch them towards the collarbone.
Now, pull them towards the jawline and then bringing them towards the collarbone again.
Do this five times. This would also aid neck wrinkles.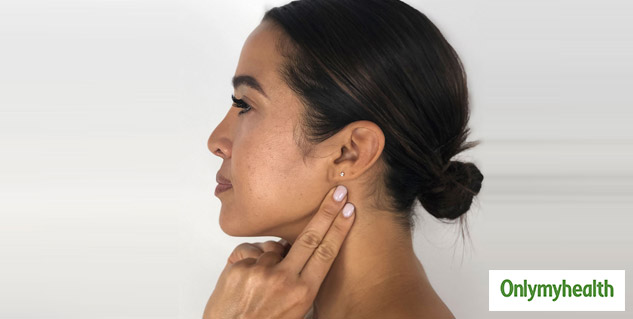 Step 7: Whole Face Massage
Now, let massage the entire face.
First, place the knuckles on your eyebrows and then gently pull them towards the temples.
Glide them towards the sides covering the jawline.
Now, rub your palms and place them on the face.
This would conclude your at-home face massage while relaxing the exercised muscles.
What Are The Benefits Of Facial Massage?
There are so many benefits of giving yourself a face massage. You must do this at least once a week to help the muscles stretch and relax at the same time. This simple exercise can revive the lost natural glow of your face. Scroll down to read other benefits of facial massage.
Stress reduction
Did you know that facial massage is the ultimate stress relief therapy? If you are troubled with psychological stress, try a good 30-45 minutes of face massaging session. You'd feel the effects by yourself. This is because massaging activates the nervous system and helps in stress-relief, anxiety-reduction and mood uplift.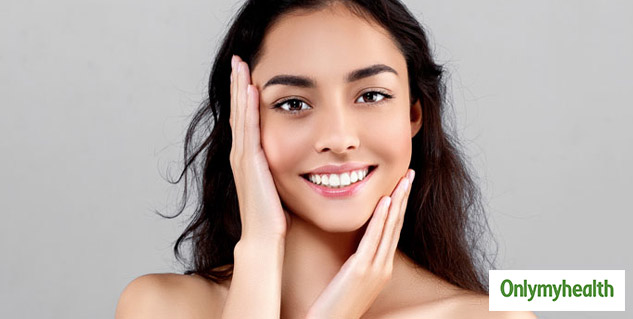 Increases blood circulation
For a clearer-looking face, boosting blood circulation is very important. You must massage your face daily for a couple of minutes to improve blood circulation. If not full-fledged massaging as we just explained to you, massaging with a roller is of great help.
Massaging prevents premature aging of the skin
One thing that we don't want to show on our face apart from pimples is ageing. While this is a natural process, skin aging can also get triggered by various other factors like sun exposure, poor diet, unhealthy lifestyle, etc. Massaging is found to aid intra-facial tissues and facial expression muscles. If you do face massage regularly, you can also see changes in the skin structure and texture. In a nutshell, massaging regularly can fade away fine lines that symbolise skin ageing, thereby giving you a beautiful and flawless base.
Also Read: Top Five Health Benefits Of Massage Therapy For Mental Health
Additional Tips for Facial Massage
You have learned the steps and benefits of giving yourself a facial massage, let us now tell you some tips to follow to reap maximum benefits from this exercise.
Exfoliate or scrub the face before massaging- Just like how exfoliation is done before facial treatments, this should also be done before massaging. The reason is that the skin would then soak the facial oil or moisturiser better providing better results.
Prefer evening face massage- The best time to do face massage is the evening or before bed. This would help the products to get absorbed fully and also provide overnight relaxation.
Use A Massaging Tool- This isn't compulsory but it is suggested to use one for better results. These are designed in such a way to activate facial muscles and produce favourable results. A jade roller or Gua Shua tool can be considered.
Add anti-ageing cream to your skincare routine- If you are in your early 30s, you must start adding anti-aging products to your skincare routine. This would help in warding off any fine line, wrinkle or other ageing signs before they become visible.
Massage your neck- Facial massage should also include neck massage. Extend the motion to your neck to relax the muscles as neck wrinkles are also commonly experienced due to poor care.
Conclusion
Facial massage should be a choice but a skincare routine that must be followed. This helps in preventing many skincare issues including ageing, skin discolouration and loosening of facial skin. Just spare five minutes of the day to massage your face. This would bring you surprising results in terms of skin texture, smoothness and youthfulness. Ensure that you are doing a proper facial massage every week.
Read More Articles in Skin Care