Rashes is a common skin problem that occurs in millions of people across the world. It can develop in any season, be it summers or winters. The outbreak mainly causes bumpy, red and itchy patches on the skin. People who have a sensitive skin stay at higher risk of developing rashes. Even one scratch on the skin can lead to major infections. Therefore, you need to control any skin rashes to avoid its symptoms such as itching, redness and inflammation. There are many relief measures that your can conveniently try at home. You can also visit a dermatologist to take suggestions for rash treatment. You can also try covering the affected areas of the skin with clothes, specifically cotton fabric. Some rashes clear up on their own and require no treatment, but some can be treated at home or with the guidance of an expert. Read this articles further to know about some home remedies to get rid of rashes naturally.
Home remedies for rashes
Rashes can be itchy and irritating, no matter what the cause is. Mostly all the doctors or dermatologists would suggest you to apply creams and lotions for relief. But, there are some experts who might tell you to treat skin rashes naturally at home. There are many ingredients that can be helpful in such cases including oatmeal, baking soda, coconut oil, etc. So, here are 7 effective home remedies to get rid of skin rashes naturally:
1. Oatmeal bath
Oatmeal is not just considered to be beneficial for your overall health but can also be helpful for skin your skin. Oatmeal contains anti-inflammatory properties that help in providing relief from skin rashes. In fact, you can even apply cooked oatmeal on the affected area. Draw yourself an oatmeal bath to get rid of dry, itchy and irritated skin. It can help in controlling the itching, but do not try it without asking your doctor, because the treatment for rashes on skin also depends on its cause. You can also buy oatmeal bath products for an even more effective way to get rid of those rashes. Make sure that the water you use for this DIY bath is warm, and not hot. Do not forget to pat yourself dry after taking the bath.
2. Aloe Vera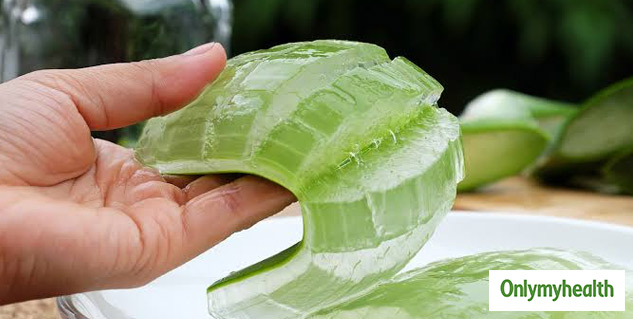 Aloe Vera is a natural remedy known to heal many skin and hair care problems. It is a main ingredient and should be added in your beauty care routine. It has proved to treat many severe skin infections and can be a natural remedy for rashes too. It can help in getting rid of the redness, irritation and inflammation. Aloe Vera has anti-inflammatory properties that are useful for soothing skin rashes. In fact, it also contains anti-microbial properties that play a major role in preventing any kind of infections. Along with treated your problem, aloe Vera will also leave a cooling and refreshing sensation on your skin or the affected area.
Also read: Everything You Need To Know About Keto Rash
3. Baking soda bath
As baking soda has healing agents present in it, that makes it a helpful home remedy for healing rashes as well. A baking soda bath prevents the skin from absorbing the oils that cause a rash. It can also reduce other symptoms such as irritation and itching on the skin. Preparing a relaxing, calm and soothing baking soda bath for yourself is quite easy. Just add about 1-2 cups of baking soda to lukewarm water and mix it up so that the baking soda dissolves. Add around 2 cups of baking soda to warm water and stir to let it dissolve. Then, after the baking soda gets dissolved, sit in the tub for 40-50 minutes. Post the bath, dry out and tap the skin with a towel.
4. Cold compression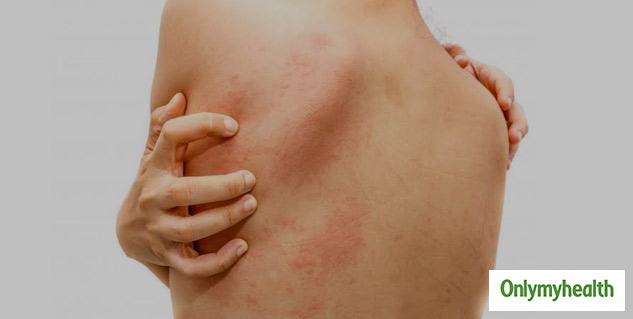 One of the quickest and easiest ways to reduce the pain and itch of a rash is to apply anything cold over it. It can be a cold compress, cool showers, damp cloth or even cold water can bring immediate relief and can help ease the swelling, itching, and make the progression of a rash very slow. You can also buy fabric bags stuffed with ice from the store. They freeze well, and they can be heated for other purposes too. Cold limits blood flow to an inflamed area. For rashes that cover more of the body or that affect an area that is difficult to cover with an ice pack, a cool bath or shower may provide relief. To use this home remedy, you can treat skin rashes without any hustle.
5. Apple cider vinegar
Apple cider vinegar is also one of the most common and best home remedies that is used for hair and skin care problems. It contains anti inflammatory properties that can help in reducing rashes on your skin. You can mix the apple cider vinegar with yogurt or sandalwood powder to apply on the affected areas. Just dip a cotton swab and massage it gently on the skin rashes. Let it stay for atleast 15-20 minutes and then rinse it off using cold water. Besides treating the skin rashes, apple cider vinegar will give a natural glow to your skin. It also has antimicrobial properties that are responsible for preventing infections.
Also read: A Dermatologist's Guide To 7 Types of Skin Rashes
6. Coconut oil
Coconut oil is found in almost every Indian household. It is a multipurpose remedy that can be used for a huge number of problems. It can be gently applied on your skin for both preventing and healing skin rashes. Coconut oil has the power to treat the rashes from deep within the skin, even in a better way than many medicines. It is a natural treatment for maintaining good skin health. Using coconut oil on skin rashes can help in relieving inflammation, redness and itching. Coconut oil protects the skin and keeps it moisturized.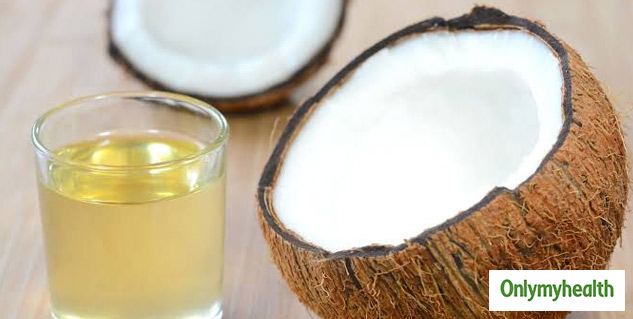 7. Tea tree oil
Tea tree oil, native to melaleuca tree in Australia is a beneficial essential oil for your skin. It can help in treating and preventing many infections as it has beneficial antifungal, antibacterial, anti-parasitic, antimicrobial, antiviral and antiseptic properties. This essential oil also helps in treating mild as well as severe skin rashes. Just take a few drops of tea tree oil and apply it over the affected areas. Massage gently using a cotton ball or your fingers. Just like any other essential oil, mix tea tree oil with a carrier oil as well. Apply this mixture atleast thrice a day, daily for a week and wait for improvement. You should mix this oil with a few drops of any carrier oil such as coconut oil, olive oil, jojoba oil or argan oil in order to have a protective skin barrier.
So, these were some home remedies to treat rashes on the skin naturally. These were some easily affordable and available ingredients that your can use at home. Along with these, you should also drink enough fluids and consume a balanced diet combined with regular exercise to achieve flawless skin and prevent rashes. Using exfoliants and scrubs on your skin can also make it dry, so one needs to avoid doing so. You should choose the right products and use them gently on your face to prevent skin rashes. Harsh scrubs can be a danger for your skin. It can also lead to dry skin and rashes as well.
Read more articles on Skin care