If you see an unusual redness on your skin, it must be a skin rash. It could be due to irritation, allergy or inflammation. Sometimes, it gets treated on its own but in severe rash cases, you need to get proper treatment done to control the issue. Some people do not know that they have rash while some people are unaware of what skin rash they have. For all of you, we have this ultimate guide to skin rashes by renowned dermatologist Dr. Ajay Rana. After reading this article, you'd also get to know about some lesser-known skin rashes and their symptoms.
1. Rubella
Rubella is also popular as red rash which is caused as a result of a contagious skin infection. The other names for rubella are three-day measles and German measles. It is less common in adults but highly seen in unborn babies. They catch this infection from their infected mothers. The symptoms include:
Red rashes
Pink rashes
Fever
2. Hives
Hives is generally counted amongst skin allergies as it is caused by an allergen. The body releases histamine protein after the allergy attack that causes leakage of fluid from the capillaries. This fluid gets accumulated and causes raised, red, and itchy rash.
Also Read: Essential Oils To Soothe The Irritated Skin Due to Eczema
3. Eczema
Eczema is a common skin condition. However, it is different for different people. It makes the skin irritated and inflamed. In infants, eczema happens on the face, arms, scalp, chest, back and legs. In adults, face, back, wrist, hands, knees, etc. are common points of eczema. This itchy rash if left untreated can result into a crusting condition.
4. Intertrigo
Have you heard about this skin rash? You might haven't heard the name but a lot of you must have experienced it. This rash is caused between two skin folds that cause friction and moisture is trapped between them. For example, skin below the breasts, armpits, genital area, etc. You'd feel itchy on these parts along with a visible red rash, crusty, cracked and oozing skin.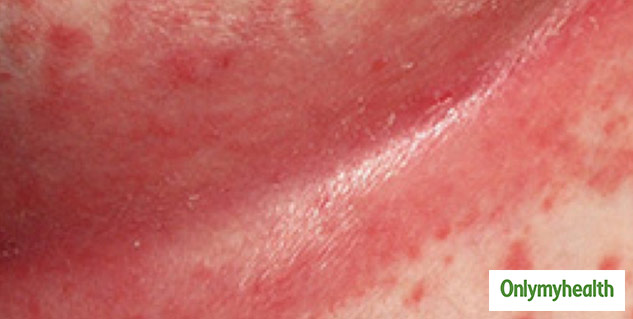 5. Impetigo
As opposed to intertrigo, impetigo is a contagious skin infection caused by strains of bacteria you can also term this as a bacterial infection. This rash occurs on the exposed skin like face, hands, legs, etc. Also, this is mostly caused after insect bites, eczema or cuts on the skin that can allow bacteria into the skin.
Also Read: How To Prevent Yourself From Heat Edema?
6. Rosacea
Rosy pink rash on the cheeks is rosacea. This is a chronic skin rash that is speculated to be caused due to environmental factors as well as hereditary issues however, the exact cause is still not known. It leads to tiny red bumps that have pus inside them and this rash majorly occurs on the cheeks, forehead and nose.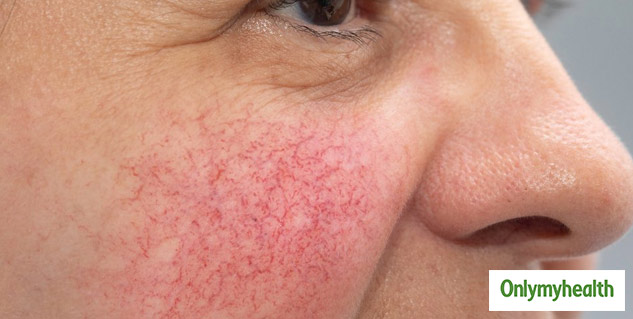 7. Prickle heat
This is probably the most common one on the list. Prickly heat is also popular as heat rash as it is caused in the hot & humid temperatures. The sweat gets trapped into the skin and causes red, itchy bumps that largely affect the neck, chest and shoulders.
These were some types of skin rashes whose names might not be common but many people suffer from these. Dermatologist recommends consultation when you suffer from skin rash symptoms. After the assessment, they can provide you with the right aid.
Read More Articles in Skin Care