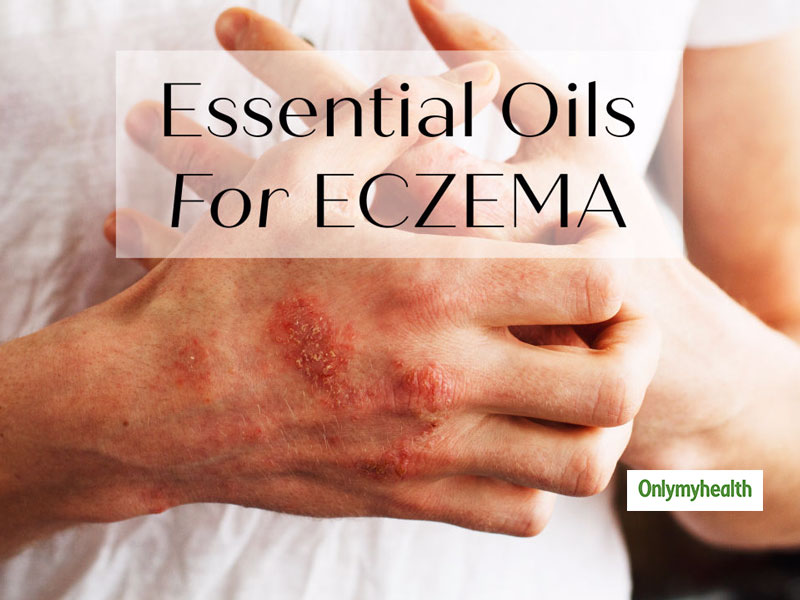 Essentials oils or natural oils are one of the most amazing gifts of nature. These can ably treat not just one or two but many health issues that we face in our day-to-day life. Eczema is a skin condition which makes our skin dry, rough, flaky and patchy. This does fade over time, but it takes a lot of time to heal completely. While a derma treatment seems the best solution to this, there are specific complementary therapies like essential oils that can help in easing the problem naturally with no side-effects.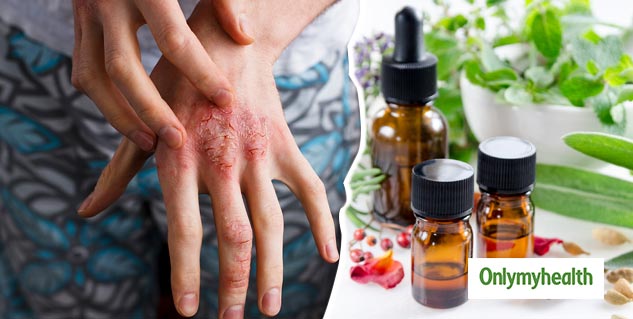 Essentials oils are highly concentrated and need to be diluted before use. Also, they should be used in a minimal amount, say, 2-3 drops. Dilute them with a carrier oil before applying on the affected area. You aren't supposed to ingest this oil as it may pose serious health risks. Here are a few essential oils that can ease the symptoms of eczema.
Jojoba Oil
Jojoba oil acts like the natural oil that our skin produces. Thus, it allows faster healing of the dry & cracked skin. It quickly gets absorbed into the skin and hydrates all the layers of the skin. It has excellent healing properties which make the skin regain its original charm.
Lavender Oil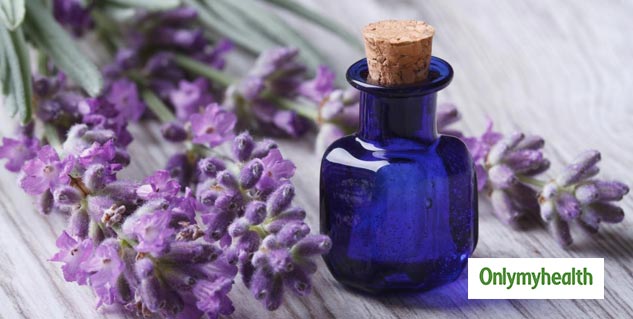 Lavender oil is incredibly soothing. Just like how it calms a disturbed mind, it soothes the irritated skin. It has anti-inflammatory properties to treat the inflamed skin.
Also Read: Winter Rash: What Leads To Winter Rashes And Ways to Get Rid of This Skin Problem
Geranium Oil
This essential oil isn't common, but it is equally significant as other oils. This is concentrated but gentle oil which soothes the skin. It is best to be used in your bathtub. Just add a few drops of this oil in your bath and immerse the affected area. For people with severe eczema, using this oil would reduce redness.
Tea Tree Oil
Tea tree oil extracted from the tea tree plant is a boon for the skin. This versatile oil can be used for various skin problems like acne, pimples, flaky skin, broken skin, athlete's foot, insect bites, nail fungus, etc. Even dermatologists find this oil to be the most effective natural oil for skin.
Peppermint Oil
Peppermint essential oil is extensively used for various health conditions from indigestion to nausea. It is said that this peppermint oil can also effectively treat Eczema conditions when applied topically. This oil is highly concentrated and needs to be tested on the skin first before applying. Also, dilute it with a carrier oil and then use it.
Also Read: Here Is A Complete Guide To Medi-Facials!
Calendula Oil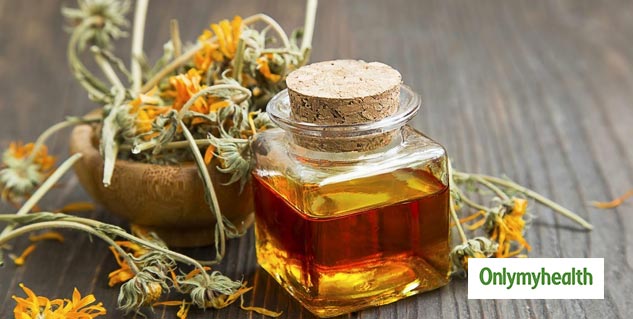 Calendula oil isn't very known, but its properties make it great for the skin. This oil is extracted from marigold flowers and has anti-inflammatory properties that help in treating the inflamed and dry skin. It moisturizes and soothes the skin, which allows controlling eczema over time.
Sunflower Oil
Sunflower oil or sunflower seed oil isn't an essential oil. It is a carrier oil but extremely good for eczema-prone skin. It is rich in essential vitamins and minerals for skin rejuvenation.
Read more articles on Skincare