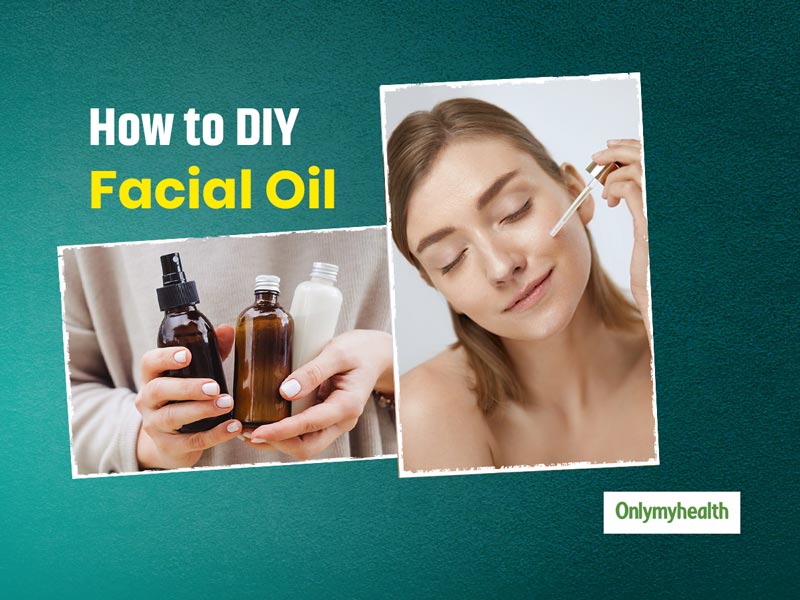 Winter season should be officially declared the dry skin season. Flaky skin is a staple in this cold and dry weather that causes skin irritation. No matter how much you try to keep the skin hydrated and moisturised, everything goes in vain. People with dry skin-type suffer the most. Dryness, inflammation and itchiness further complicate the situation. Thus, you need something that is effective in tackling winter dryness. Face oils have become popular lately. For the uninitiated, face oils are different from regular oils. These have better moisturising abilities than face creams. Also, they are nutrient-dense and provides skin with several vital vitamins and minerals. These can change your skin's game. However, some people may find face oils slightly expensive as compared to moisturisers. But wait, you can make a face oil at home. Yes, it is easy to make a facial oil at home in easy steps. If you are interested to know more, read on.
All You Need To Know About Facial Oil
Facial oils are new in the skincare and beauty world. These contain a blend of essential oils that helps in revitalising the skin and restoring softness and suppleness. Apply a few drops of facial oil daily can bring desirable results in a few weeks' time. But you need to choose the oil wisely according to your skin type and existing skin condition.
Thus, to make facial oil at home, choosing the right oils and their right concentrations is important. We will tell you how to make the right facial oil for winter skincare and how to use it correctly.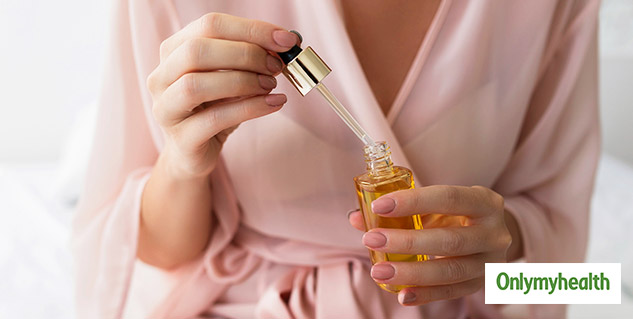 How To DIY Facial Oil
You do not need to buy facial oil as we are telling you how to make one at home. You need soothing and calming essential oils to make this facial oil. These contain vitamins, minerals and antioxidants to promote softness and suppleness.
Also Read: Cinnamon Powder Can Cure Pimples? Here Are Other Skin Benefits Of Applying It
Make Homemade facial oil
To make this facial oil, you need the following:
One cup Avocado Oil
3 drops of rose oil
3 drops of lavender oil
A dropper bottle to store the oil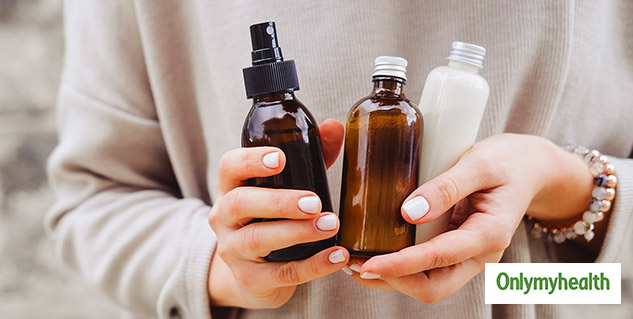 Method:
Take the dropper bottle or an airtight container to store the prepared facial oil.
Add avocado oil to it.
Now add rose essential oil and lavender essential oil in avocado oil.
Stir them to mix well using a spoon or stick.
Your homemade facial oil is ready.
To use this oil, take 2-3 drops of oil on your palm.
Using your fingers, apply and massage this oil on your skin.
You can also pat it on the skin to get absorbed.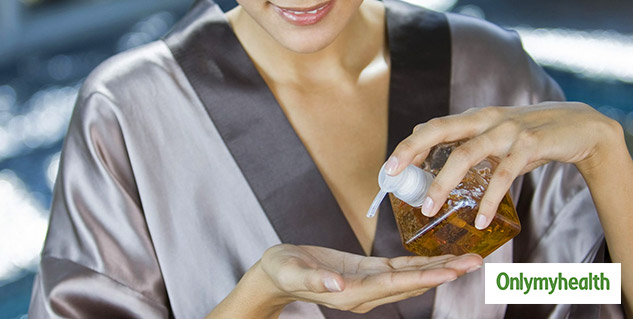 For better results, you must apply this oil to your face regularly. You can also use this as a primer before makeup. It won't let makeup clog skin pores.
Face oil is one of the best skincare products so far. It is better for hydration and helps prevent winter dryness. But you can use this oil in summers as well. Apply facial oil before going to bed to allow overnight skin repair. This is an easy facial oil recipe to get rid of dry skin. Get the ingredients and make your affordable face oil.
Read More in Skin Care