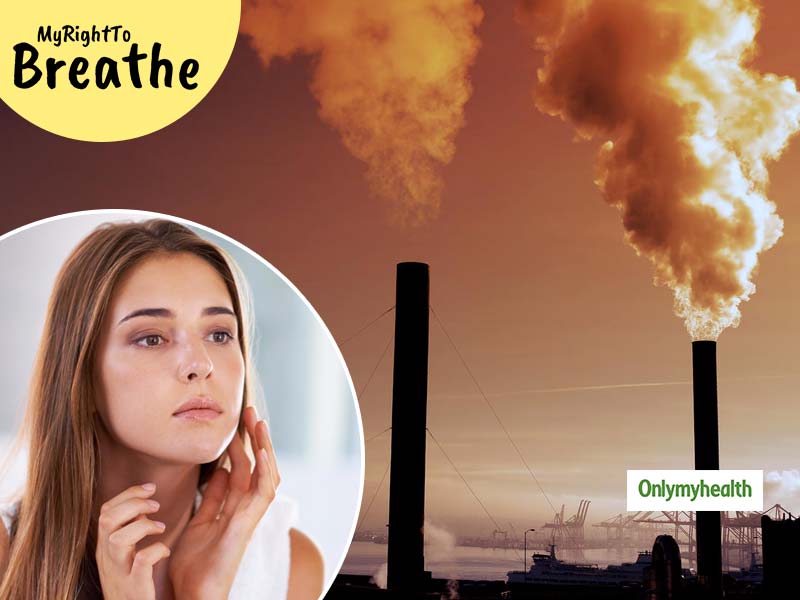 Pollution damages skin health and you got to protect your skin from pollutants to prevent skin issues. Here are some expert tips for you.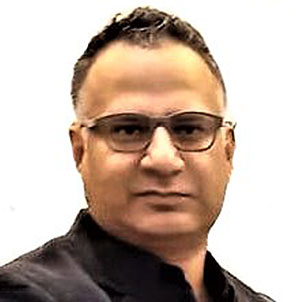 Skin Care
Reviewed by: Dr Ajay Rana, Dermatologist and Aesthetic Medicine Physician-Dermatology and Aesthetic Medicine
Published at: Nov 25, 2020
Written by: Chanchal Sengar
Winter season is coming so pollution is increasing especially in Delhi/NCR region. Pollution has a harsh effect on our body, especially the skin. During this time, It is very important to keep our skin healthy and safe from the harmful effects of pollution. Toxic pollutants present in the air can irritate the skin and its long-term exposure can also elevate the risk of skin cancer. Dr Ajay Rana, World-Renowned Dermatologist and Aesthetic Physician are telling us how air pollution affects the skin and some takeaways to keep the skin safe from pollutants. The Toxic effect of pollution is that it can cause allergies, rashes and premature ageing. Air pollution can lead to early ageing of skin, pigmentation, skin irritation and other skin related problems which are very hazardous to the skin. The high level of PM 2.5 present in the air leads to inflammation of the skin which can cause redness and itching in the skin.
Skin problems caused by air pollution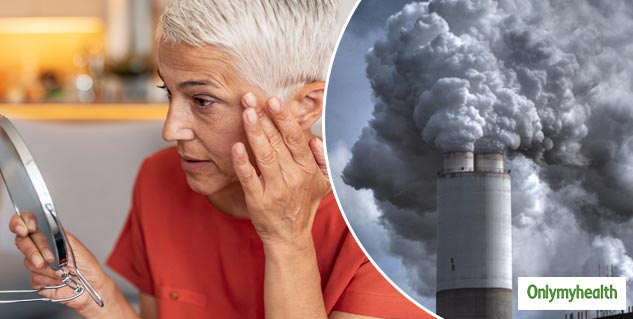 Our skin acts as a protective layer for us and prevents environmental hazards to affect us but the current levels of pollution can cause many skin related problems to us like:
Also read: Best Foods To Cope-Up With Dry Skin By Dermatologist Dr Nivedita Dadu
Eczema- Eczema is also known as atopic dermatitis (AD). It is a chronic skin condition that causes redness, itchy patches on the skin that has a higher chance of growing due to high pollution levels.
Hives- Another name for hives is urticaria. This is caused when you are allergic to certain substances that are present in the air. Mostly pollutants like ozone(O3), VOCs, Nitrogen dioxide(NO2) and PM2.5 act as allergens to trigger hives in some people. Other triggers include pet dander, sunlight, certain foods, insect bites, medications, etc.
Skin inflammation and aggravation- Large airborne pollutants and particles such as dirt & dust can settle on the skin that doesn't come to our notice. If these reside for a longer time, these build a layer of pollutants that lead to breakouts and disrupt the bacterial microbiome.
How to prevent skin damage due to pollution?
Dr Rana advises these skincare tips to follow during air pollution for your healthy skin: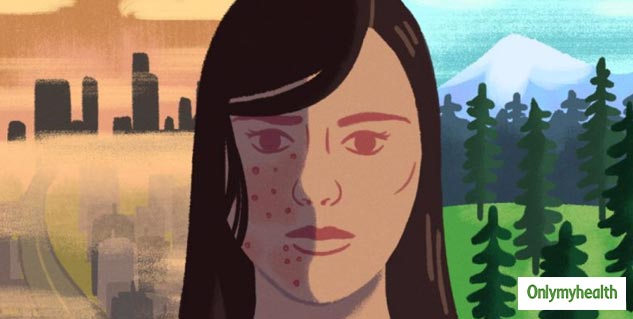 Cleansing is very important for every skin problem. Cleanse your skin daily at least two times a day. It helps to remove dust, dirt and residue pollution from the skin layer.
Exfoliate your skin at least twice a week. But note that do not over-exfoliate your skin, which can also cause itching. Exfoliation can help to prevent air pollutants and dirt from piling up in skin pores and clog them.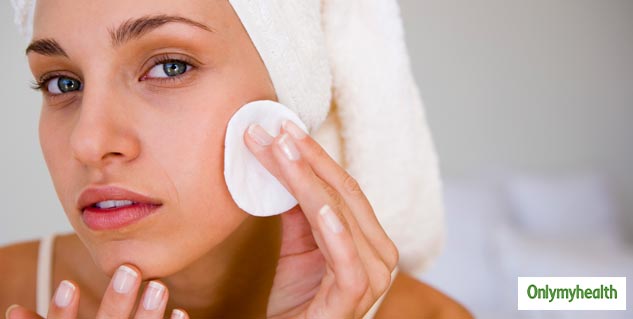 Air Pollutants can affect the skin's natural nutrients and moisture and can also impact the skin's ability to retain hydration. Moisturize your skin daily in the morning and night. It helps to nourish the skin and balance the skin's natural moisture levels.
Eat a healthy diet that is rich in antioxidants and healthy fats. It helps to promote healthy skin tissue. At this time hydrating your body is also important, so drinking plenty of water can help to flush out toxins from the body.
Always apply a sunscreen to protect your skin from harmful UV rays and its induced damage.
Pollution is extremely harmful to our overall health including the skin. If you are concerned about your skin and don't want to age prematurely, you must take care of your skin especially when the pollution levels are high.
Read more articles on Skincare