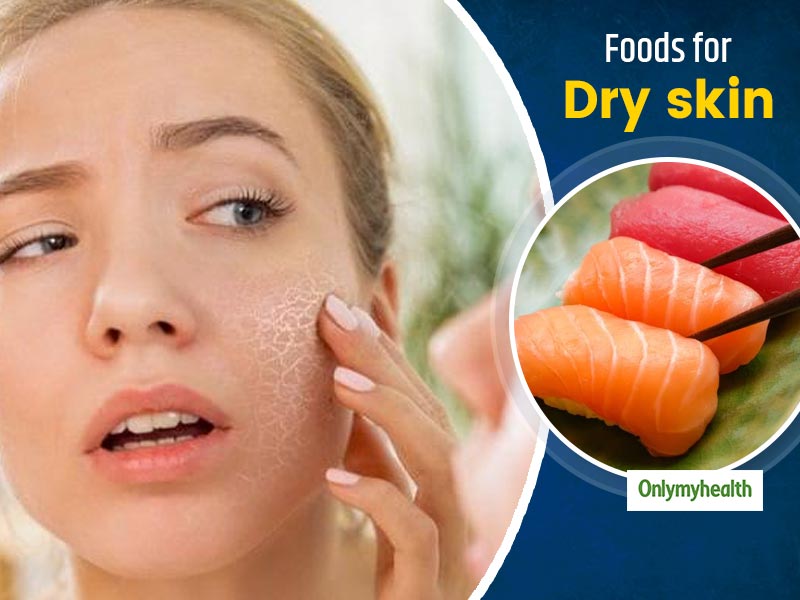 Winter season is here and along with the cold chilly winds, that brings skin problems, mainly dryness. And, skin care is a major concern for many people in all the seasons. Well, an individual's diet and physical activity has a role to play in this area. In fact, there are people who face the problem of skin dryness every winter season. There are beauty products, moisturizers and coconut oil that you can apply on dryness patches on the skin. However, you can also go for food items that can help you cope up with dry skin internally. Onlymyhealth editorial team talked to Dermatologist Dr. Nivedita Dadu, Dermatology clinic, about foods for skin dryness.
Foods to avoid skin dryness
There are certain important food items which help in prevention of skin dryness, which is common in winters. Now that winters are here, only selecting the correct moisturizer and applying it more and more is not enough. There are a lot of food items too which can help in controlling the skin dryness. They are:
1. Water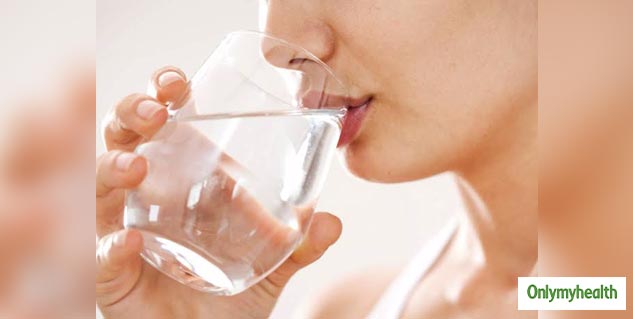 The most important one here is Water. Water keeps the skin hydrated. The more water you drink, the better your skin cells start to function. A minimum of 2.5-3 litres of water should be consumed by everyone, everyday. But, if you're doing some work that increases your levels of perspiration, then you should drink more than just 2.5-3 litres.
2. Sweet potato
Sweet potato is another food item which is very good to prevent skin dryness. It has vitamin A in it and in good quantities. Also, it consists of carotenoids like beta carotene. All of these things combined with minerals like phosphorus, iron, zinc give your skin a good antioxidant and anti-inflammatory level. This, therefore, prevents your skin from drying and keeps it moisturized. In diseases like eczema, which causes more dryness and inflammation, consuming sweet potato can reduce the skin inflammation.
3. Nuts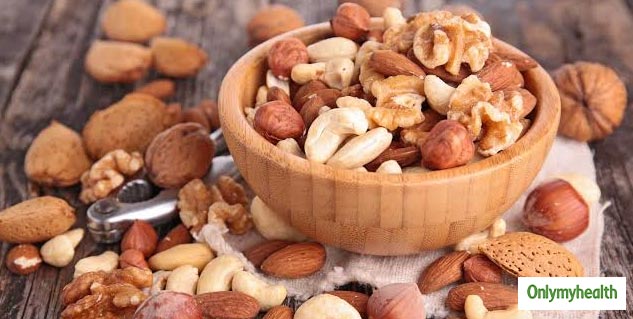 Nuts are consumed highly during winters. Nuts like walnut, cashew nut, pistachio, hazelnut and even almonds should be consumed as they consist of essential fatty acids like omega 3, omega 6. These are very good in keeping the skin moisturized. Apart from all this, nuts also contain certain important vitamins like vitamin E and lots of minerals ( phosphorus, iron, zinc, copper, calcium).
4. Salmon and Tuna
Salmon and tuna again consist of essential fatty acids like omega 3 and Omega 6 which keeps your skin very hydrated. Omega 3 also creates an anti-inflammatory action which prevents all those skin diseases which are caused due to high inflammation as this decreases the inflammation in the skin.
Also read: Home Remedies for Dry Skin in Winter
5. Seeds
It's not like vegetarians have a disadavabtage. People who do not eat fish have alternatives like Chia Seeds, Flax Seeds. In fact, egg yolks also contain these fatty acids in good amounts.
6. Avocado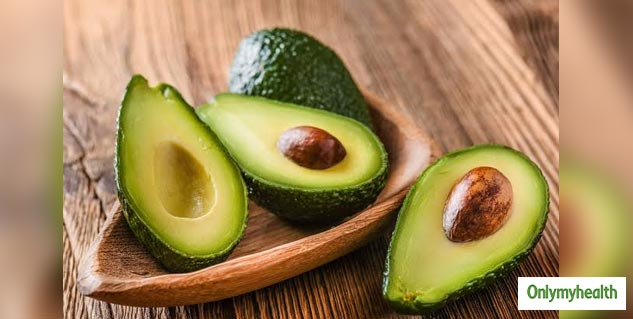 Avocado is of a very buttery texture and has a nutty smell. This is because it is also known as nature's butter. If we puree 1 cup of avocado, we get 253 grams of Omega 3 fatty acid. Along with this, it consists of lots of vitamins, minerals, carotene which decrease the inflammation in our skin. Also, it consists of a lot of mono unsaturated fatty acid, it has become the favourite product for making face masks for dry skin.
7. Cucumber
Cucumber is good for prevention of dry skin. It has the maximum amount of water level compared to all other vegetables. Along with that, it consists of Vitamin A, Vitamin C which makes it even better for the skin. Cucumber contains of silica which maintains the elasticity of the skin, it keeps the elastic fibres healthy.
8. Green leafy vegetables
Dark green leafy vegetables like spinach, broccoli, cabbage are very important as have a very high antioxidant level, water level which helps the skin to remain hydrated, decreases the inflammation of the skin and maintains the elasticity of the skin.
9. Olive oil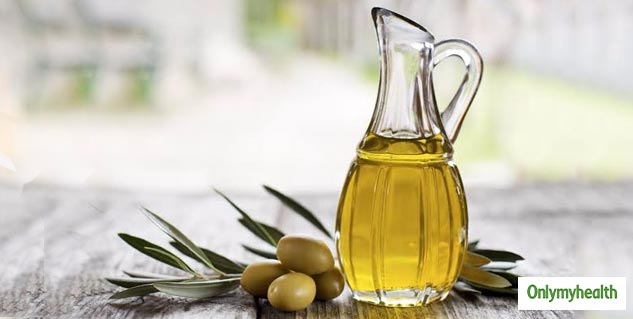 Olive oil again consists of mono unsaturated fatty acids and Omega 3 fatty acids because of which your skin remains supple and hydrated, moisture levels remain controlled , inflammation in body will be decreased. Since it consists of Vitamin E, it decreases your risk of getting any skin diseases that are caused due to high inflammation. Olive oil should not only be applied but consumed. Since it is a heart healthy oil, it shouldn't pose a problem. Consumption of olive oil also works as building block for your body to produce it's oils which are great for the skin.
Also read: How To Use Lemon To Remove Pimples And Dark Spots?
10. Chamomile tea
Chamomile Tea consists of two very important anti inflammatory compounds i.e, Alpha bisabolol and Tymazoline. These two compounds increase the hydration of the skin and decrease the inflammation. Hence it is very good for prevention of skin dryness.
According to Dr. Nivedita Dadu, "All these things help in increasing the antioxidant levels of the skin, keep it moisturized and hydrated. Increase in the antioxidant levels protect the skin from free radical damage that is, it protects the skin from the damage caused by sun rays."
Read more articles on Skin care