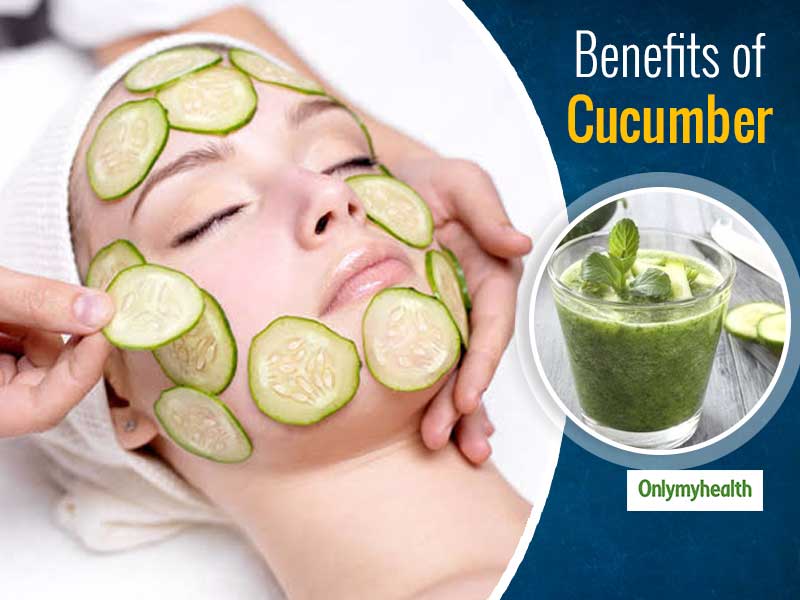 Commonly known as a vegetable, but cucumber is actually a fruit. The most nutrient filled parts of a cucumber are it's seeds and peel. A combination of both curd and cucumber go hand in hand as it fits well for your health and tastes amazing too. Cucumbers are rich in vitamin K, B and C along with minerals like copper, phosphorus, potassium, and magnesium. Its benefits include enhancing your skin to aiding weight loss. Hence, make it a part of your diet in the form of salads or just cut some slices to simply put it on top of your eyelids for a natural cure to baggy eyelids. Read below to know the myriad benefits of having cucumber of overall health and beauty.
Cucumber Benefits for Skin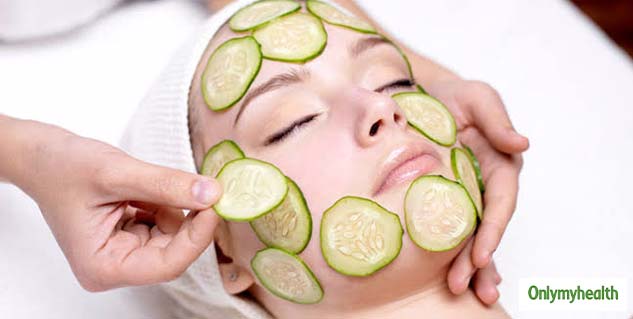 Here are the advantages of cucumber in keeping your skin healthy:
Soothes burnt and damaged skin
Removes acne
Hydrates skin
Helps in reducing the bagginess in the eyelids
Helps in lightening the under eye circles
Helps in reducing premature ageing signs
Soothes irritation on skin due to external factors or due to wrong usage of skinare products
Also Read: 5 Low-calorie foods that can be added to your daily meals
Cucumber Benefits for hair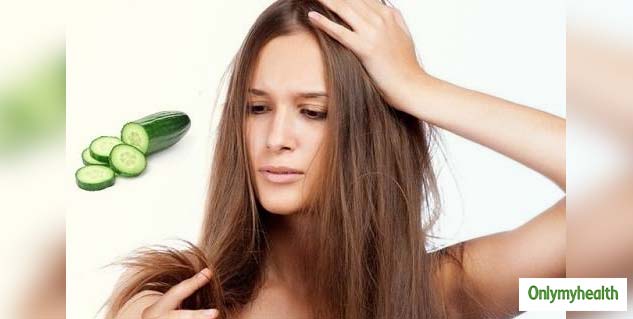 Listed below is a list of benefits cucumber provides to your hair:
Prevents hair fall
Improves hair growth
Repairs damaged hair
Makes it shiny
Health benefits Of Cucumber
Cucumbers have a low calorie content and contain a huge amount of water and fiber in them. It is the perfect ingredient for hydration as well as weight loss. Here are 4 health benefits of eating a cucumber:
1# Hydration: Interestingly, cucumber is 95% water, and it is a stated fact that drinking lots of water is good for your skin and body. It can keep your cells active by providing enough amount of water. Therefore, it helps in hydrating your body.
2# Heart health: If you consume cucumbers in your daily diet, it can really help in the functioning of your heart. The antioxidants present in the fruit helps in curing or slowing down heart diseases. It can also keep your cholesterol balanced, leading onto good heart health.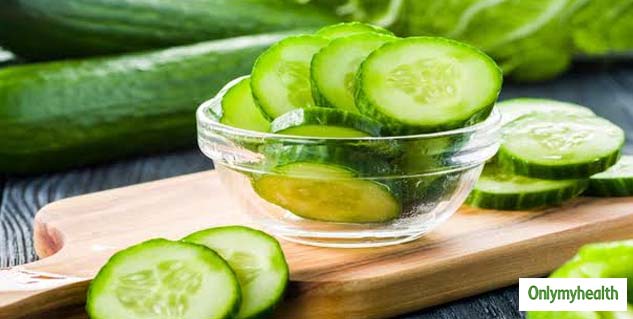 3# Helps in weight loss: As cucumbers have very less calories, but a lot of water and other minerals. In this case, you can have as much cucumbers you want and not fall into gaining weight. In fact, it will keep your stomach full, providing many nutrients side by side.
4# Balances blood sugar: Cucumber has an effect in your body in maintaining your blood sugar too. The properties of the fruit help in reducing and controlling your blood sugar levels. This is one of the major benefits of consuming cucumbers.
It is advised to have your cucumber unpeeled. Well, here's how you can include cucumber in your daily diet in various dishes, instead of just eating it raw:
Making a type of tasty yogurt by grating cucumber in it, with a pinch of salt and pepper.
Cucumber sandwich (grated or pieces)
Salad (grated or pieces)
Cucumber vegetable in grated form
WATCH: Why To Eat Cucumber?
Also Read: 7 Reasons That Prove Drinking Bottle Gourd or Lauki Juice Is Good For Skin & Hair
These were some benefits of eating cucumber every day. Cucumber is a healthy ingredient for your body and an add on for your skin and hair. It is a helpful impact for your inner system and not to mention, a very tasty fruit with all the required nutrients for your skin. Hence make the most of this natural cooler, and add in as many possible ways in your daily routine for overall health.
Read more on Mind and Body