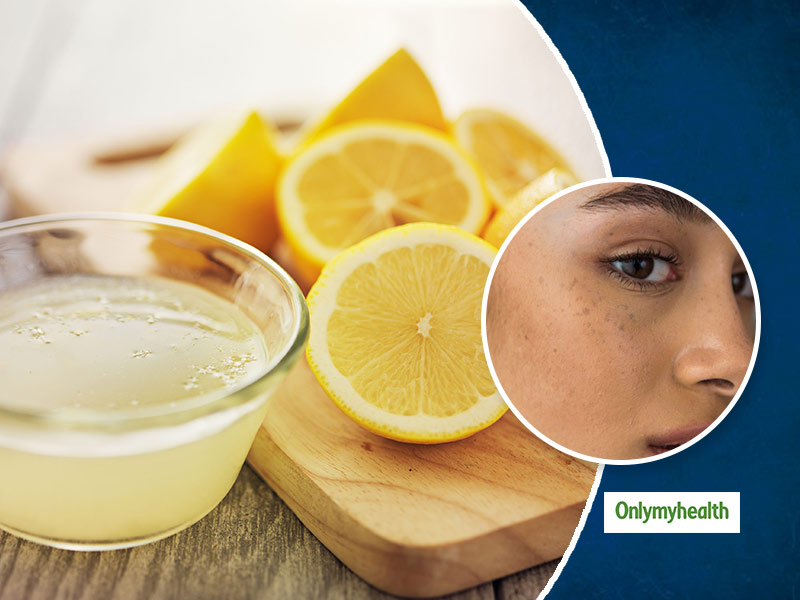 How to use lemon for pimples and dark spots? We all are well aware that lemon is a good source of vitamin C and is suitable for your skin and hair. Lemon is a citrus fruit, and its extracts have antioxidant properties, which help fight free radicals in the skin. Not only this, they help in increasing the collagen level of the skin. Therefore, most skin care products have citrus fruit essences in their features. But do you know that lemon can help you get acne-free skin? Yes, a small lemon can quickly get rid of your acne problem. In the case of acne, it is the most common skin problem that bothers everyone at a certain age. In such a situation, lemon juice can cure breakouts on their skin and remove pimples. Is lemon juice good for removing acne scars?
Lemon has a repository of antiseptic properties, due to which it kills bacteria by its antiseptic properties.
Lemon juice reduces sebum production of your skin, making it acne-prone.
Besides, lemon reduces inflammation and redness on the skin.
How to use lemon juice to lighten the skin?
Lemon juice and water toner: You can use lemon as a toner. For this, apply moisturizer on your skin first and then add an equal amount of lemon and water. Now you use it as a toner.
Lemon juice face mask for acne scars: You can also apply lemon juice as a face mask. For this, you can add lemon juice to any other face mask and use it regularly.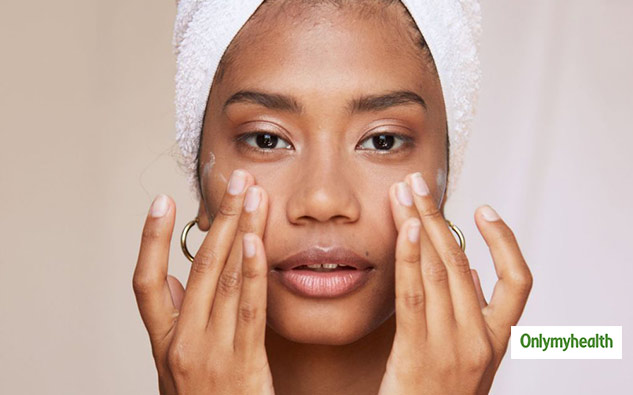 Lemon juice as acne scar treatment: Apply lemon juice on your face with a cotton ball and leave it for 2 minutes. After this, you can clean your face. Repeat this daily.
How to apply lemon juice on face for acne? The easiest way is to treat your freckles is to spray fresh lemon juice directly on to your skin. Another method is to rub a sliced lemon on the affected area and let it sit on your skin for around ten minutes, then rinse off.
Other Ways to Remove Acne from the Face (permanently and naturally)
Lemon is the most popular citrus fruit, which is used for many purposes. But, if it does not suit your skin, you can opt for these options, which are suitable for pimples.
Tea tree oil
Eucalyptus
Green tea
Aloe vera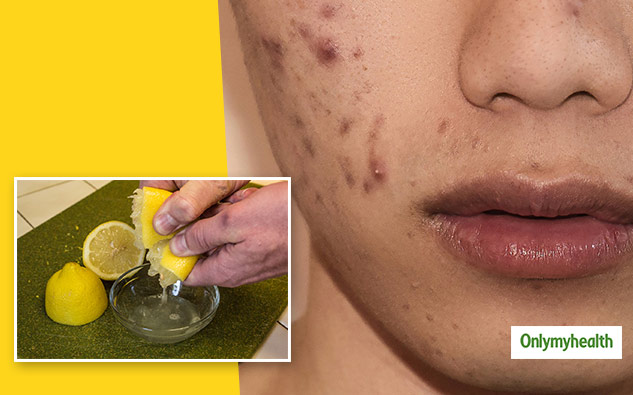 Rose oil
Sulphur
Lysine
Zinc
Side effects of applying lemon juice on the face
Lemon contains citric acid; which dries the skin and can also cause severe skin damage. Some side effects of lemon are as follows:
Redness of the skin
Kills good bacteria
Facial irritation
Skin dryness
Itching
If you encounter these problems while using lemon, stop using it. Also, you consult a skin specialist if the redness or itching persists.
A quick tip: Lemon can make your skin dry, so always keep your skin well moisturized when using lemon. If your skin becomes too dry, you can use products containing aloe vera, rose oil, and zinc.
Read more on Skin Care