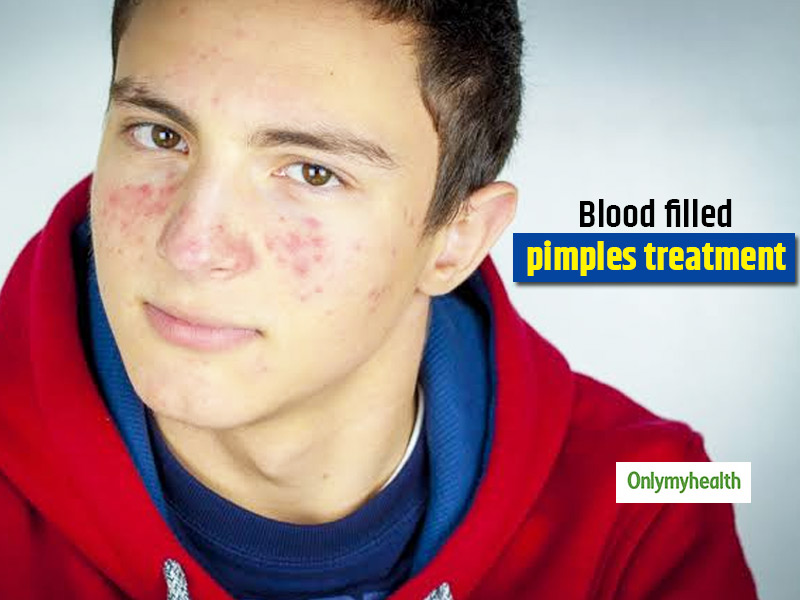 The skin is prone to several external uncontrollable factors like wind, dust, oil, etc. So, it's important to take care of your skin and protect it from the environment. The skin, especially face is a sensitive part that can develop acne, rashes, dry skin easily. Be it hot climate or cold, you feel the need solutions for the smoothness and softness of your skin. You experience pimples with pus, blood, pain and what not. Well, they appear on your skin especially when there is a function to attend. Right? They can be painful and embarrassing too. It's not just teenage hormones that come with pimples but they can damage your skin at any time. A pimple can appear on your skin on its own and might take more than a week to disappear. Both men and women tend to face this problem in life at one point of time. Read further to know about the causes, treatment and ways to prevent blood-filled pimples.
Blood-filled pimples causes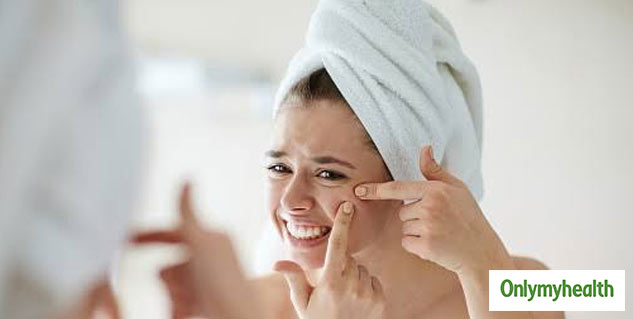 If you squeeze or unnecessarily puncture the acne, yellow liquid pus will flush out and blood vessels under it may get damaged leading to filling the pimple with blood. They can appear on any part of your skin but the most common is the face. You have to try and not pick on them as it can even result in scars on your skin. Don't take the risk of popping it if you want your original soft skin back someday. Regular pimples occur when the skin's pores become filled with bacteria, sweat, or dirt. However, more serious acne can be because of hormonal changes in teeangers and adult women.
Also read: Got A Pimple On The Cheek? Note These Tips On How To Get Rid Of Pimples Overnight
Treatment of Blood-Filled Pimples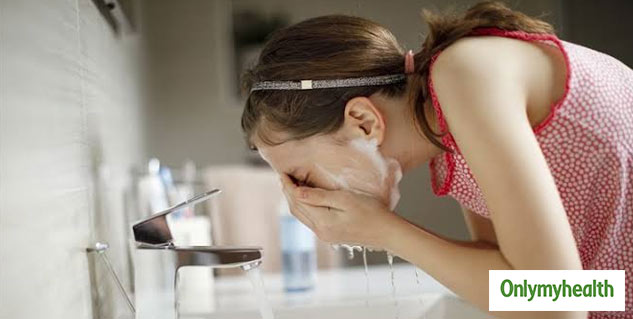 If you touch the acne without any reason, it may spread all over that area of your skin. Try keeping your skin clean, dry and cold and pus/blood pimples appear mostly on oily skin. Connect to a dermatologist if you are fightinh the issue of Blood-Filled Pimples on your skin since a long time. Here are some treatments that your can try to get rid of Blood-Filled Pimples:
Draining the pus/blood
Treating the underlying hormonal disease
Consulting a skin specialist
Antibiotics/medications
Laser therapy
Ice
How to prevent blood-filled pimples?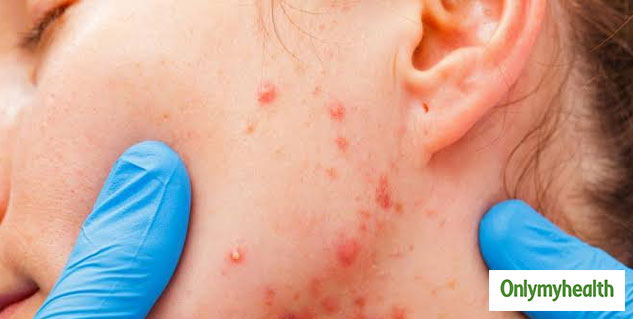 Now the question arises is that hormonal and weather factors can't be controlled, but is there any way to prevent these Blood-Filled Pimples? Yes, there is. One can take various measures at home to avoid getting the whole skin problem. Below mentioned are some ways to prevent blood-filled pimples:
Don't rub your skin aggressively with a towel. Instead, take a soft cloth and rub gently
Wash your face alteast twice a day to clean the dirt and oil present on it
Don't squeeze your Blood-Filled Pimples to avoid their spread and scarring
Make a skincare routine of not applying chemical/expiry face products and keeping the skin cool with ice packs, aloe Vera etc.
Read more on Skin care