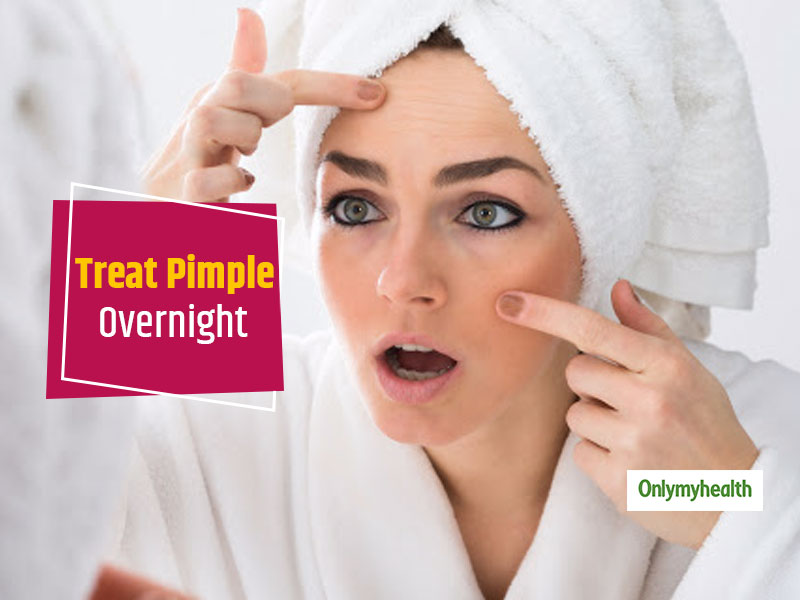 Girls with a clear skin often freak out when they get a pimple. Even those who have an acne-prone skin too get annoyed with the arrival of pimples. Imagine you have an important meeting or presentation lined up and you breakout! The pain is real! You can conceal it with makeup but makeup clogs the pores and may aggravate the pimple. Most of us search on the Internet with questions like 'how to get rid of pimples faster', 'how to kill pimples overnight', 'how to get rid of pimples', etc. If you are also looking for ways to treat a pimple overnight, this article has some remedial options for you.
Overnight Natural Remedies To Get Rid Of Pimples
If your skin breakout before an important event and you have at least a night's time to tame it down, these overnight pimple remedies can help. It might not vanish completely but at least won't be much visible and you can conceal if it is still visible.
Ice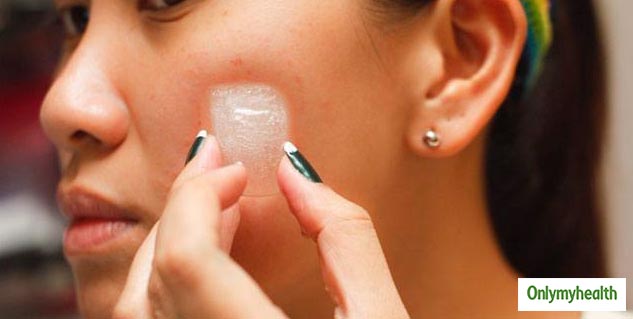 Ice helps in calming the skin and easing the breakout. It won't let the pimple increase and also reduce inflammation.
In a muslin cloth, place an ice cube and wrap it.
Now, put the ice on the pimple for 20 seconds straight.
Remove it for 5 seconds.
Now place it again for 20 seconds.
The skin may redden but it would subside slowly.
Tea Tree Oil
Tea tree oil is great for acne-prone skin. It has antibacterial properties that kill the pimple-causing bacteria for faster healing.
In one teaspoon coconut oil, add 2 drops of tea tree oil.
Mix them well and apply on the pimple.
Keep it for a couple of hours.
Wash it off with water.
Do this twice a day for faster results.
Crushed Aspirin
Aspirin tablet not just helps in treating a headache but it is also a proven remedy for acne and pimples. It has anti-inflammatory properties to kill the pimple.
Just crush an aspirin tablet into a fine powder.
Add one or two drops of water to make a paste.
Apply this on the pimple.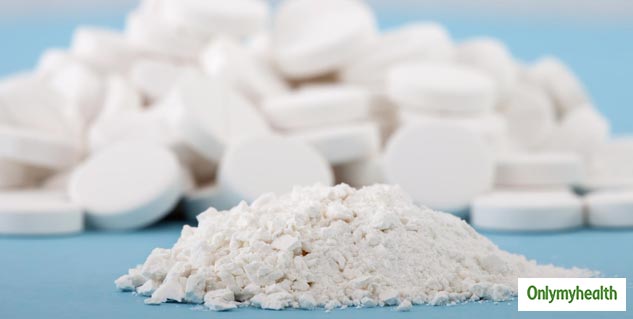 Honey
Honey has antibacterial effects on the pimple to promote healing by reducing inflammation. Just apply honey on the pimple and leave it overnight. The next morning, you'd see a deflated pimple.
Also Read: What Is Hairline Acne and How This Can Be Treated
Green Tea
Green tea has great antioxidant benefits. It can help in soothing the pimples.
Just brew some green tea and let it cool down.
Apply it on the pimple.
You can also keep cool brewed green tea bags on the face.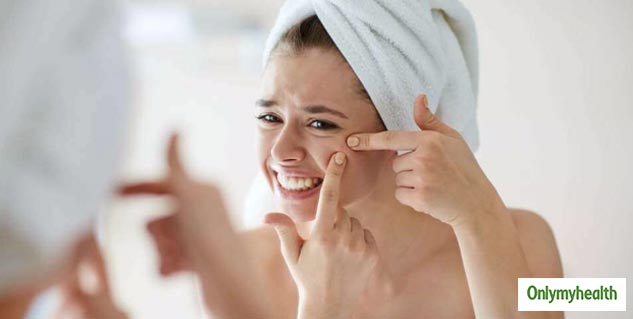 Precautions To Take
Here are some precautions that you must take when you get a pimple.
Never try to pop a pimple. It may cause the bacteria to spread to the skin and cause further breakouts.
Do not touch the pimple every now and then. It can cause infection.
Use home remedies to control the acne situation. If it gets worse, consult a dermatologist.
Use water-based skincare products with salicylic acid to control the breakout.
Use a clean face towel to prevent skin infection.
Read More Articles in Skin Care