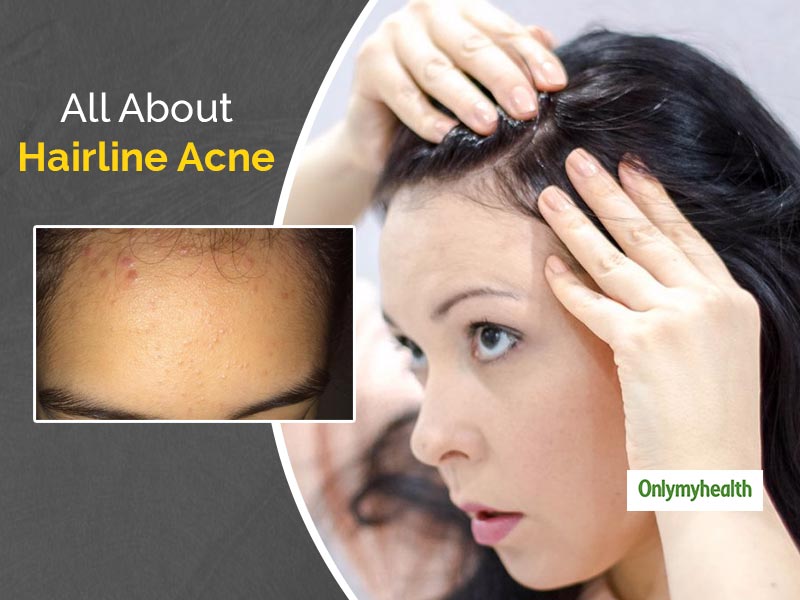 If you have acne on the upper side of your forehead, it may be hairline acne. Here's how to take care of them.
Do you get horrified upon seeing a pimple on your face? Imagine acne all over your forehead. These are called hairline acne. Dealing with them is a tough task and getting rid of them is toughest. If you see a pimple on your forehead and think it to be normal acne, you might be missing out on a serious condition. It all starts with one pimple and then leads to a severe acne condition. Hairline acne is both preventable and treatable. You just need to learn ways to do it. Here are some simple remedial measures for hairline acne treatment.
How to Get Rid of Hairline Acne?
The main cause of hairline acne is excess production of oil. This clogs the pores on the skin and triggers acne. Poor hair care can also be a reason behind this. These pimples may not be visible but as they increase in number, you would be able to see them. To treat this hairline acne, here are some tips to be followed.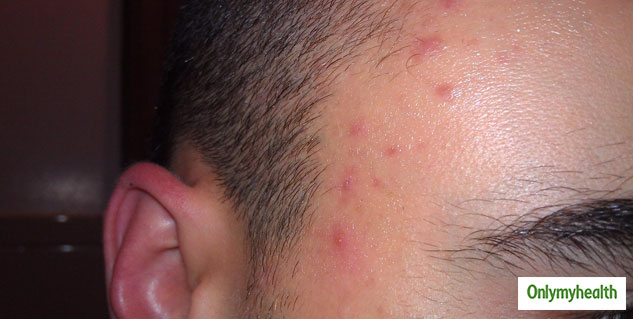 Oil control
If you have an oily skin type, you need to be very careful. Excess sebum production is a major cause of acne breakouts. The first step to tackle hairline acne is oil control.
The face products you use should be oil-free or water-based. Most people do not know the right kind of skincare product for them. Also, use products that have salicylic acid and tea tree oil. These help in killing the acne-causing bacteria. Apart from the face, you should focus on hairline cleansing. Wash your entire face twice a day.
Also Read: Try Virgin Mojito Scrub To Exfoliate and Rejuvenate Your Face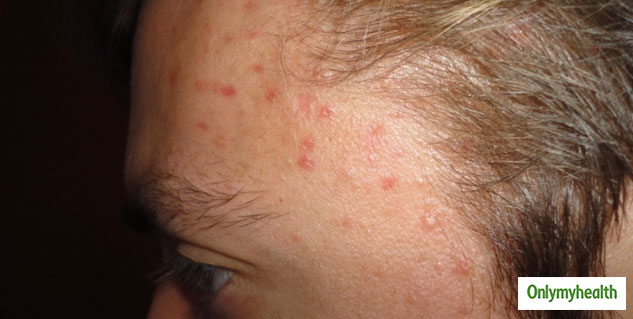 Dandruff control
If you have dandruff or scaly scalp, then also you may get hairline acne. For that, first, treat the dandruff problem and then the acne condition may subside. Use natural hair care products that have dandruff-control and scalp nourishing properties. Also, eat foods that are rich in antioxidants. Use scalp scrub to exfoliate the scalp and remove dandruff.
Use only lightweight haircare products
When you have hairline acne or scalp acne conditions, assess your haircare products. Mostly, bad choice of hair products causes this condition. They contain sulfates that may trigger acne. To treat hairline acne, use lightweight hair products. Heavy products may clog the skin pores and trigger breakouts. It is better to use herbal products that do not cause any side-effect. Also, avoid heat styling products and tools to control the condition.
Also Read: Blue Light Of Your Phone and Laptop Is Damaging Your Skin, Know How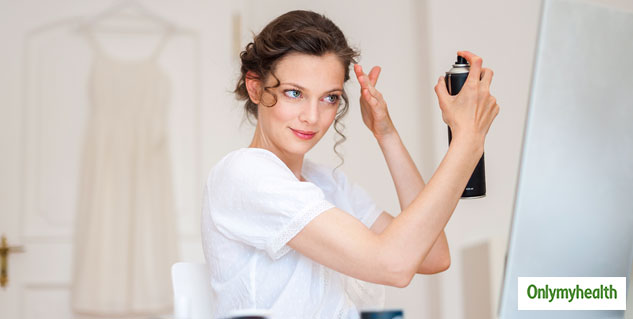 Prefer non-comedogenic makeup
If you wear makeup on a daily basis, see if it is non-comedogenic. Also, make sure to completely remove makeup before you go to bed. If you don't remove, the residues will remain on the skin and may cause infection. Use makeup remover or coconut oil or any makeup removing the product to clean out the skin properly. Additionally, regularly clean your makeup brushes and haircare tools.
Use hair accessories properly
To not irritate acne, use hair accessories such as headband, hairband, scarf, etc. properly. If they have dirt in them, they might bacterial infection and lead to breakouts. If you have severe hairline acne, avoid wearing accessories. If the condition is normal, you may wear but be cautious.
Read More Articles in Skin Care