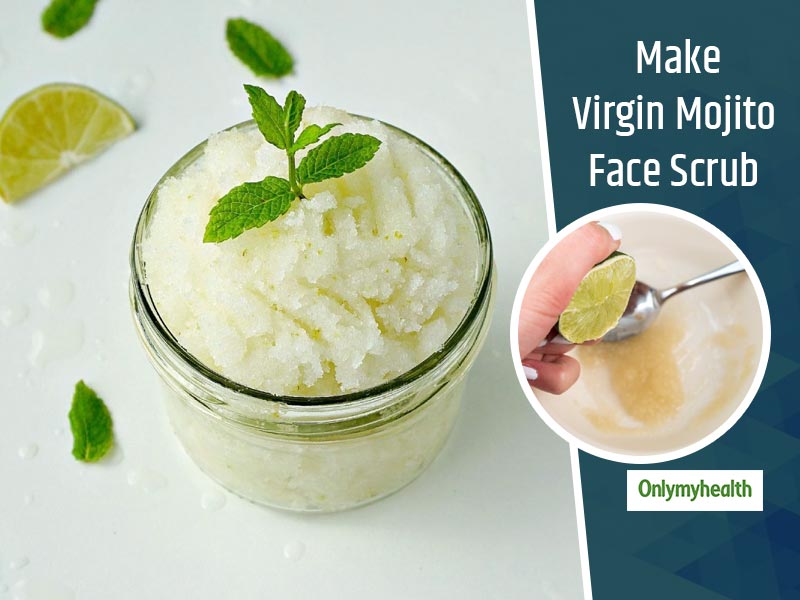 Tanning is very common in Summers. If you stay in the direct sun for some time, your skin can tan. Also, the dirt, dust, and sweat causes pore-clogging and irritate the skin. Skin cleansing becomes very important or else it may make the skin breakout. You wouldn't want to get acne and pimples on your skin especially if you fall in the oily skin category. If you are a regular makeup user, you need to be ten times more cautious about your skincare. If there is any residue of makeup on the skin, you would not only get skin problems but also pesky wrinkles. Yes, this small mistake of yours can cost you early skin aging.
Cleansing, Exfoliating and Moisturization
Can only skin cleansing work? No. Exfoliation is one of the major steps of skincare. However, it doesn't need to be done regularly if you are using store-bought cleansers. They have thick particles that clean out the skin deeply. Regular exfoliation can irritate the skin.
If you are someone who is overly exposed to dirt, pollution and other hazardous factors, exfoliation becomes necessary. For that, use natural exfoliants or homemade scrubs. These are safe and equally effective as the store-bought ones. Why don't you try virgin mojito scrub? It is easy-to-make and great for your skin. This is the reason behind the youthless glow on Shilpa Shetty's face. Check this Instagram pose where she is making virgin mojito scrub with her son Viaan. Check out her virgin mojito scrub recipe.
Mojito Salt Scrub Recipe
Materials Required:
1 cup Rock or Epsom Salt Powder
1/4 cup almond oil or coconut oil
5/8 crushed mint leaves
1/2 teaspoon grated lemon peel
1 or half teaspoon lemon juice
An airtight container to store the scrub
Mojito Face Scrub Recipe
Making Virgin Mojito Scrub is very easy. Here is the step-by-step process to make mojito salt scrub: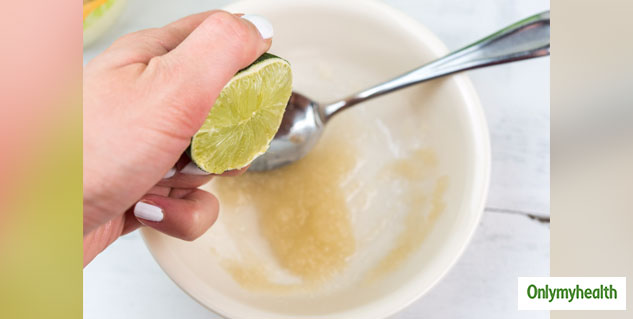 First, take rock or sea salt in a bowl.
Now add almond oil to it and mix well.
After this, you grate fresh lemon peel into it.
Then you add ground or crushed peppermint to it and then you add lemon juice to it.
Mix well and thus your scrub is ready. Now store it by putting it in the container.
Now you can use this scrub as your face scrub as well as a body scrub.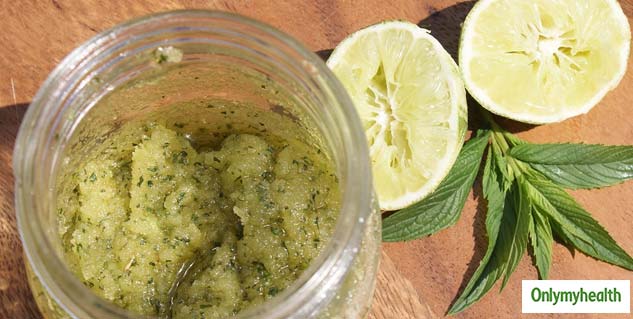 The benefits of using virgin mojito salt scrub
Here are some skincare benefits of using virgin mojito scrub. Here are some of them listed below:
This Mohito Scrub will help remove your dead skin cells. With the help of this body scrub will help to relax and detox your body. When you apply this scrub to your feet, it helps to remove all your fatigue.
It is an anti-aging scrub, which slows the aging of your skin. It would prevent premature skin aging.
This Mohito Scrub helps in glowing and softening your skin.
It helps protect the skin from bacteria by cleaning the skin deep from within.
It helps protect skin exfoliation and skin from sunburn and tanning.
Read More Articles in Skin Care