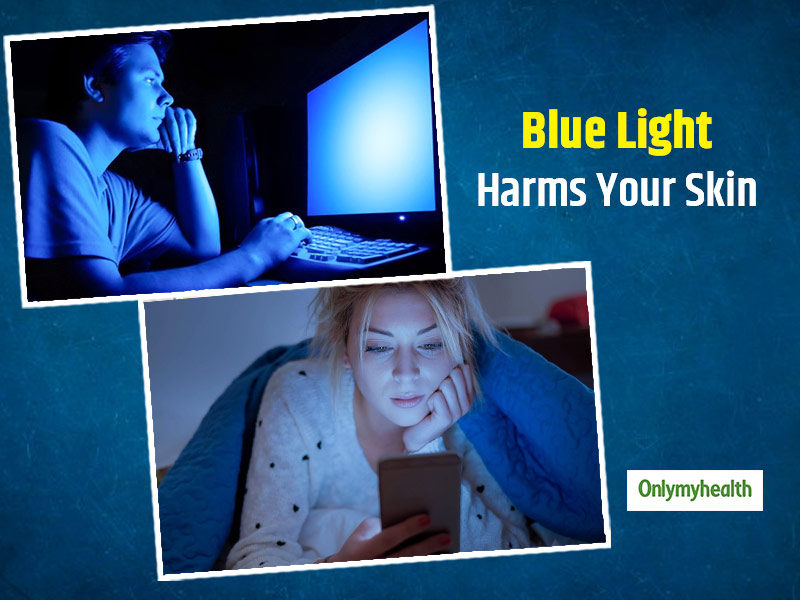 Do you know how harmful is the blue light for your skin? Switch on the blue light filter on in your phone especially during night.
Did you ever try to know that the light coming from your phones, laptops, TV screens etc. harms your skin equally as it does to your eyes? Many people wear blue light blocking glasses to protect eye damage but what about your skin. We have recently discovered that almost 90% of people do not know that this blue light harms the skin. If you are someone who spends the most time on phones and laptops, it is time to get alert. For working professionals, this article is a must-read as it may save your skin from unanticipated damage.
What is blue light?
To begin with, let us first tell you what blue light is. Blue light a high-energy light with a short wavelength that a human eye can see easily. This light is everywhere from the atmosphere to tubelights & bulbs, mobile phones and digital devices. Prolonged close contact with this light can trigger several issues where headache, eye strain, fatigue are the most common ones. We are exposed to this light naturally since the Sun also emits it in regulation which is in fact, helpful. When the exposure gets prolonged, it impacts negatively.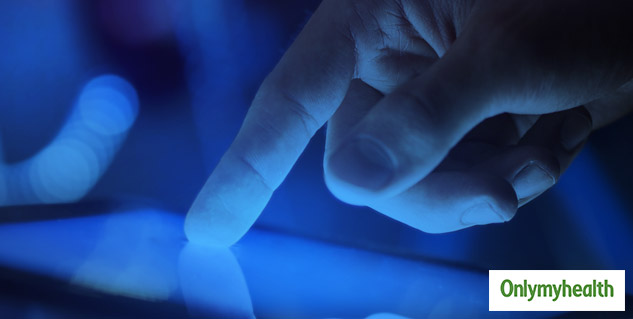 Blue light and skin
Do you know that staying out in the noon sun for 20 minutes and spending 7-8 hours in front of the laptop do equal damage to the skin? Your exposed skin gets tanned when you stay in harsh sunlight. Similarly, your skin(facial skin) gets tanned when you spend a lot of time in front of a laptop and phone. Apart from tanning, blue light also caused photo-aging, skin inflammation, hyperpigmentation and wrinkles. If you want your skin to look fabulous and flawless, avoid overexposure to blue light.
Also Read: Are You Exfoliating Your Skin More Than What's Required? Know Signs of Over-Exfoliated Skin
Tips to protect your skin
If you spend a lot of time before digital screens and mobile phones, here are some helpful tips for you to reduce the blue light damage.
Turn on night time mode
Most damage is caused during the night as the light directly gets into the skin when you are using your phone in the dark. To prevent that, always put your phone's screen on night mode as that changes the lighting from blue to yellow. Besides, don't hold your phone too close to your face.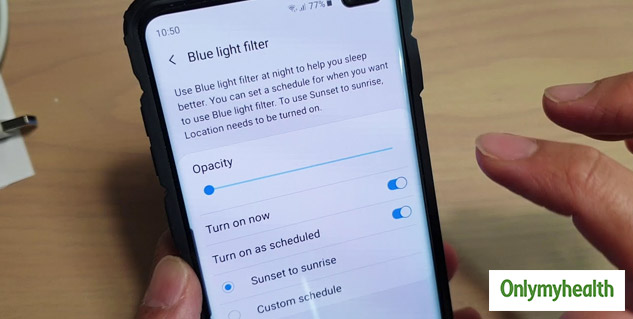 Eat and topically apply antioxidants
Antioxidants can effectively prevent blue light damage. You must eat foods that are rich in antioxidants. Along with that, apply antioxidants topically in the form of moisturizers, face packs and serums. Choose skincare products with high antioxidant content.
Use a night face serum for overnight repair
Your night skincare routine matters a lot. When you are sleeping, the skin gets enough time to repair and rejuvenate itself. Get yourself a hyaluronic acid night skin serum and apply it daily to minimize the damage caused.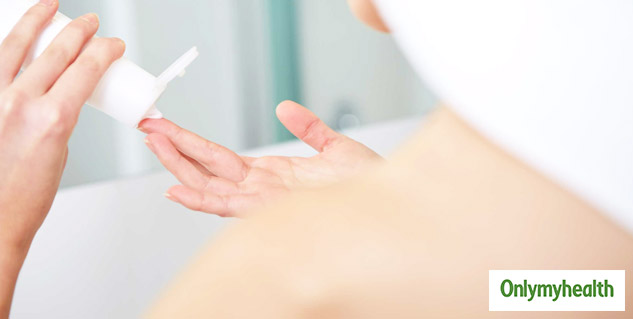 Carefully pick your sunscreen
You load your skin when going out in the sun, right? You must wear it otherwise also. The regular sunscreen formulas work only on UVA and UVB rays. Some sunscreens provide protection against blue light damage, use them. It might be difficult to find one. In such a case, apply a sunscreen which as titanium dioxide or zinc oxide. Then apply antioxidant face cream to form a protective layer.
Read More Articles in Skin Care