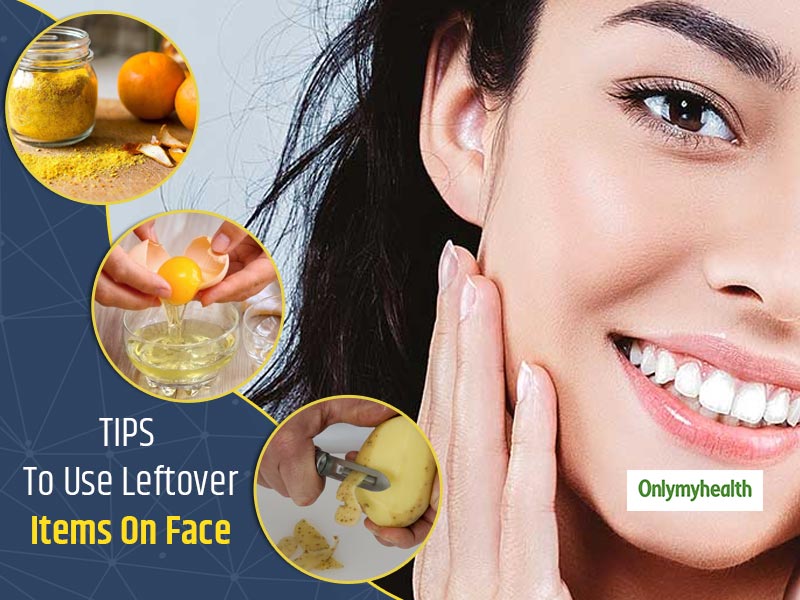 Who doesn't want flawless skin? Admit it or not, we all wish to have healthy skin that doesn't age. No wrinkles, fine lines, dark spots, acne, nothing. Just soft, supple and spotless skin. It is achievable but ain't easy. Getting a beautiful and glowing skin requires effort and skincare. Until the coronavirus lockdown period, we were dependant on skincare products to take care of your skin and maintain its glow. Thankfully, we have discovered a lot in terms of skincare during the quarantine. We have learned to use kitchen ingredients as skincare products and the results have left us amazed. Who knew before that almost every ingredient in our pantry has skincare benefits. Maintaining the chain, we are telling you face masks with leftover kitchen ingredients.
Potato peels
Most of us throw away potato peels as we do not know how they can be used in multiple ways. Potato peels are great remedies for acne spots and dark circles. You can also mask your face with potato peels to allow the skin to soak up their nutrients. Alternatively, you can also grind the peels to a paste and apply it all over your face.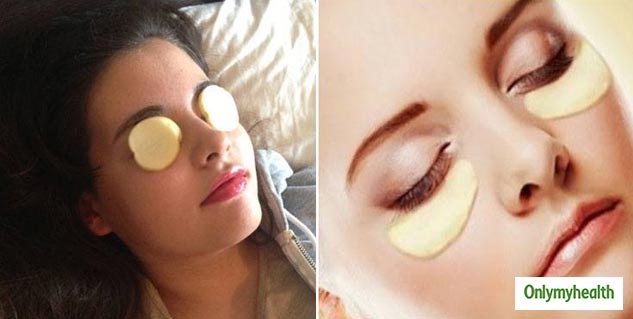 See, there are so many ways in which you can use potato peels for the skin. But make sure to clean them thoroughly before use.
Orange Peels
Oranges are rich in Vitamin C and antioxidants which helps in nourishing the skin by preventing skin cells damage caused by free radicals. After you are done eating the orange, don't throw the orange peels but dry them in the sun for a few days until they are completely dehydrated and crisp. You can also dry them in the microwave for immediate use. Grind them to make orange peel powder.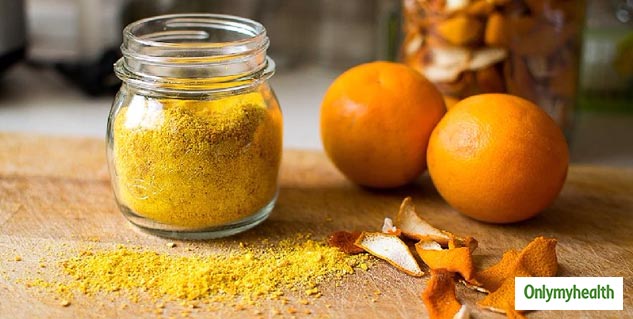 You can mix this powder with some yogurt and honey and apply it as a face mask.
Or you can add this powder to any face mask. It would magically heal your skin.
Also Read: 5 Edible Fruits & Vegetable Peels & Their Health Benefits
Egg Yolk
If you love eating egg whites and not the yolk, mask your face with that. Just put the yellow yolk all over your face. Surprisingly, it works to hydrate your skin and lock the moisture. This may stink a bit but you gotta bear it for the sake of your skin.
Cooked Oatmeal
If you prepared a big bowl of oatmeal for breakfast but couldn't finish it, apply it on your face. No, we are not kidding. Just add some honey to it and it makes for a great face mask. Oatmeal helps in clearing the skin while milk and honey have moisturizing properties. Together, these would cleanse and moisturize your skin for a supple & natural glow.
Also Read: 7 Home Remedies With Used Tea Bags That You Must Haven't Heard Before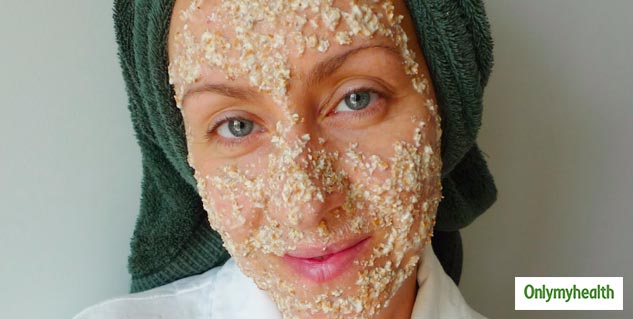 Coffee Grounds
If you are an ardent coffee lover who likes to prepare fresh coffee with coffee beans, we have this hack to use the leftover coffee grounds. We all know the beauty benefits of coffee. Instead of wasting the ground, make a coffee mask or coffee scrub with mixing some coconut oil to the coffee ground and exfoliate your face to reveal the natural glow.
Read More Articles in Skin Care