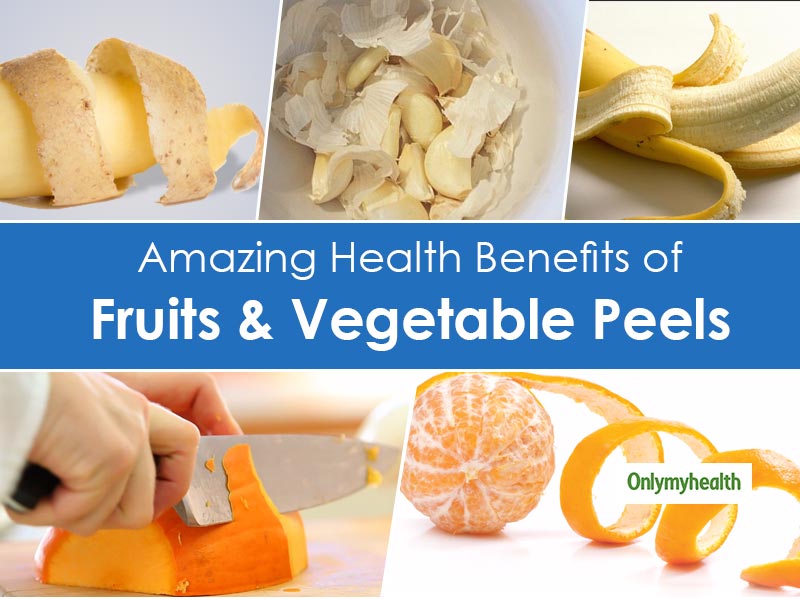 Fruits and vegetables are good for health. All of us know this but you might be unaware of the fruitful health benefits of their peels or skin. As per some studies, peels of certain fruits and vegetables can secure your health in numerous ways. We generally throw them but they are equally beneficial as their fruit, even more. Here are 5 edible fruit & vegetable peels which are great for heart health.
1. Orange peel to keep cholesterol levels under control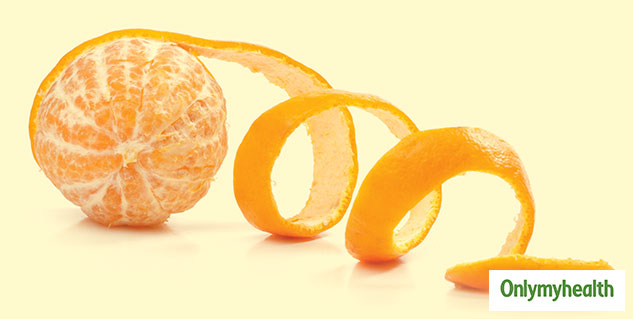 Orange peel powder is widely used in home remedies for the skin but not many know that it is also good for people with a cholesterol problem. According to the Royal Society of Medicine, orange peel has super flavonoids which effectively reduces the levels of bad cholesterol (LDL) in the body. You can consume orange peel in the following ways:
Make the juice of orange peels and drink
Make soup of orange peels or add them in vegetable curry.
2. Banana peel helps fight depression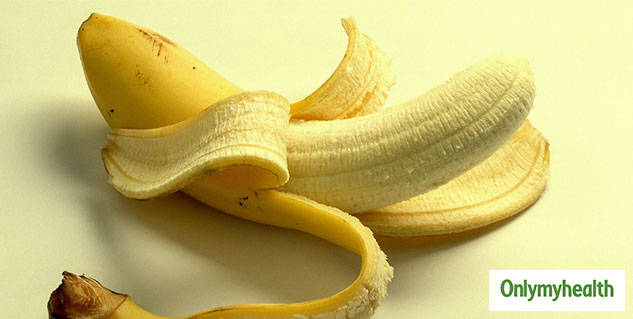 You would be surprised to know that the skin of a banana can ably prevent the state of depression. Banana peel is found to have 'serotonin' which is a feel-good hormone that reduces stress levels and lightens our mood. Our brain does produce serotonin when stress levels increase abruptly. This helps the person feel better and light. Along with that, the banana peel also has 'Leutin' antioxidant which protects the eyes against harmful UV rays, thereby reducing the risk of cataract.
To one glass boiling water, add a banana peel and boil it for about 10 minutes. Let it cool down. Seive and drink this water.
Also read: 8 Foods To Eat To Naturally Control Your Hunger
3. Potato peel and its nutritional benefits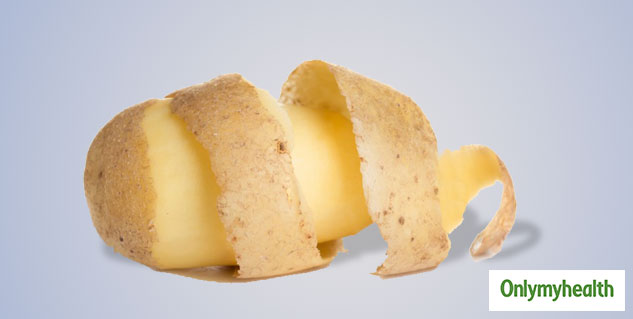 You must have seen people using potato skin to treat dark circles and get rid of sun tan but do you know that it can keep a lot of health problems at bay. Potato peel is rich in Iron, Zinc, Potassium and Vitamin C which are all essential nutrients that our body needs.
If you are habitual of peeling the skin of potatoes when making curry, stop it. Add potatoes with their skin to get its benefits.
You can also make potato chips with skin if you don't want to consume it as a curry.
4. Garlic skin for a healthy heart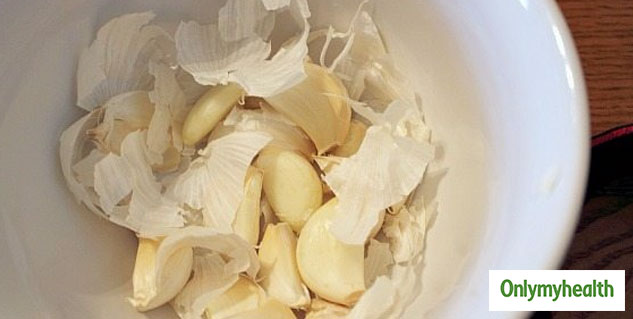 Mostly, we throw away the garlic peel since we are unfamiliar with its other properties. As per a research report published in 'The Journal Of Nutrition', the skin of garlic cloves contain an antioxidant named, 'Phenylpropanoid' which regulates blood pressure, reduces bad cholesterol LDL, secures heart health and prevents cancer.
Eat two garlic cloves with skin every day to reap its benefits.
Also Read: 5 Edible Flowers And Their Incredible Health Benefits
5. Pumpkin peel is an immunity booster
You might not want to discard the skin of pumpkin after reading this. The beta-carotene present in pumpkin fight free radicals to reduce the risk of cancer. This vegetable peel also shields the skin against UV rays.
You can either consume it the traditional way which is making its curry.
Peel the skin and sun-dry them until they become crispy and then eat as a snack.
Read more on Healthy Diet