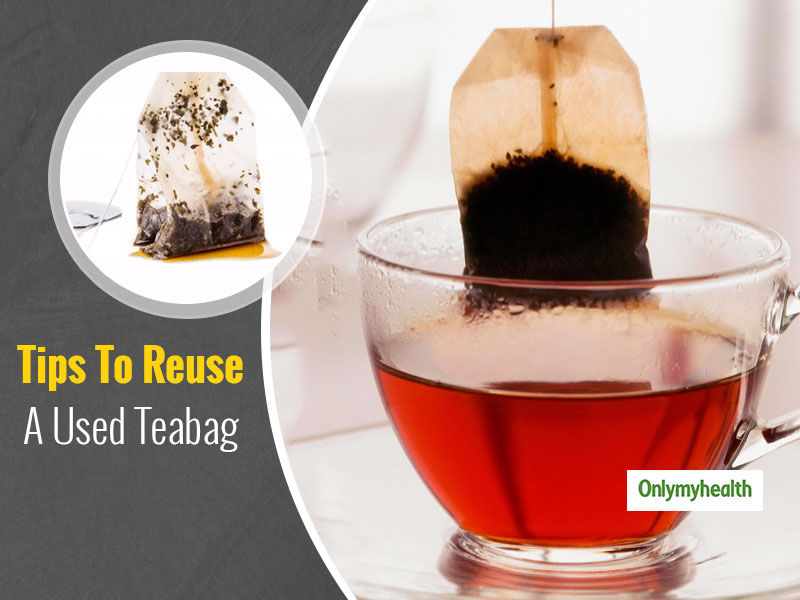 Do you make tea with tea bags? What do you do with the used tea bags? Most people throw them away in the bin thinking that they're done using the tea bags unaware of the brilliant uses of a used teabag. After you have sipped the tea, keep the tea bag aside and store it. There are various health concerns that a used tea bag can address. In a nutshell, there are several home remedies with used tea bags that can help you lead a better life by alleviating various health issues including skin, hair and others.
7 Home Remedies With Used Tea Bags
We will tell you seven amazing tea bags health benefits along with some tips to reuse them.
1. Treat Dark Circles
This is one of the highly practiced tea bags beauty tips. Reducing undereye dark circles is one of the benefits of green tea bags that women swear by. You can either place warm tea bags on your eyes or cool them in the refrigerator before use. These will not only reduce the puffiness but regular use can also treat dark circles with ease.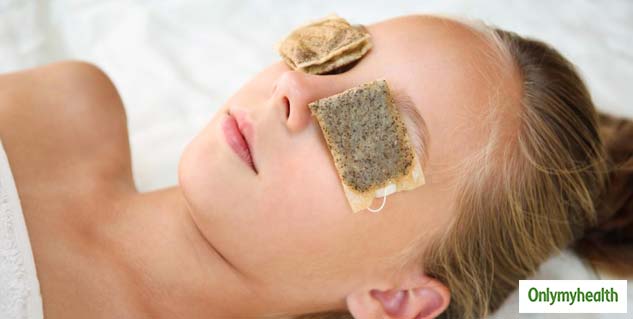 Also Read: Lighten Dark Elbows Naturally In Just 2 Weeks
2. Add the leaves in a face mask
If you drink green tea, you must know that it is loaded with antioxidants which can work wonders for your skin. Cut the tea bag and take out the leaves. Add these in your face pack to reduce oxidative stress on the skin. This would not only give you a natural glow but provides anti-aging benefits.
3. Soothe sunburnt skin with a tea bag
Sunburn is a common problem in the summer season. If you have got minor burns, you can easily treat it with a used tea bag. Wet the tea bag and place it in the sunburnt area. Black teabag is the best for this remedy as it has theobromine and tannic acid along with catechins to fight sun damage and promote quick healing.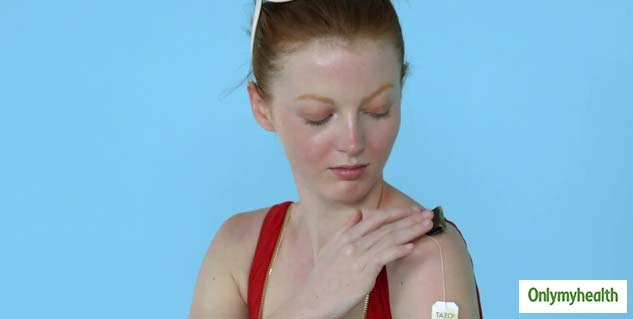 4. Tea-infused Bath
There are undeniable therapeutic benefits of tea leaves. Taking a bath with tea-infused water relaxes the entire body. Put some used tea bags in your bathtub or bath water for a few minutes before shower. If you drink herbal tea like earl grey tea, chamomile tea or jasmine, their teabags are apt for bathing. These promote relaxation.
Also Read: DIY Milk Bath For Softer Skin
5. Skin Cleansing with tea bags
Your skin pores tend to clog making the skin susceptible to acne and breakouts. Using the used teabags, you can deep cleanse your skin. Steaming is the best for deep skin cleansing. Add teabags in steamy water or face steamer, whatever is available and take steam for 5-10 minutes. Use green tea bags for maximum benefits.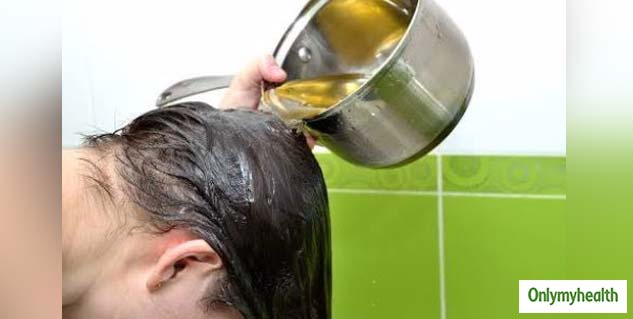 6. Hair and scalp cleaning
Rinsing your hair with tea water cleanses your scalp and strengthens each strand. You should also use homemade scrub for the scalp. For any hair-related issue, you can try this remedy and see the results in just a few weeks.
7. Treat bug bites and skin rashes
Keeping cool tea bags on rashes and bug bites can relieve the skin from redness and tingling sensations. These would reduce swelling and itching.
Read More Similar Articles in Home Remedies