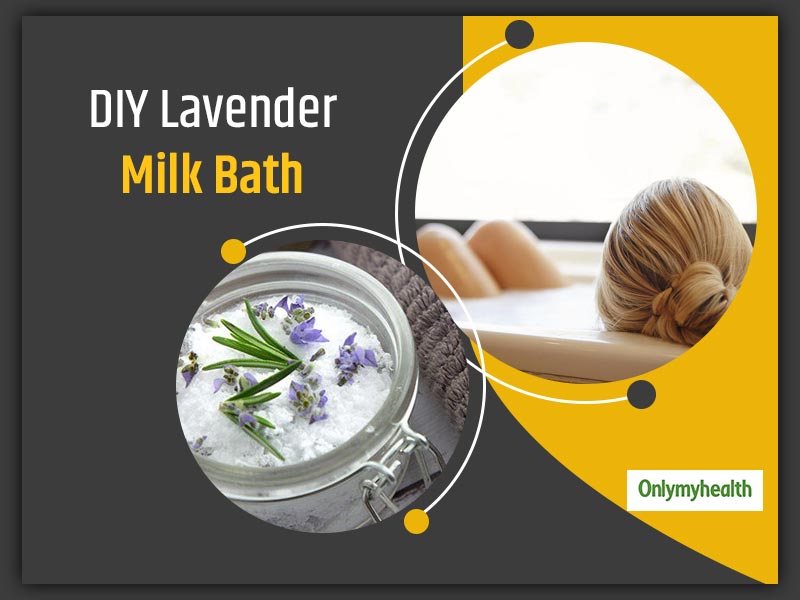 Milk bath is an amazing way to give your skin the needful nourishment in hot and humid days. Learn to make your milk bath powder here.
All of us know how important milk is for bones. It contains calcium which builds the bones and keeps them strong during aging. We also know that milk is great for skin as it has natural moisturizing properties that heal the skin and keeps it soft and hydrated. A lot of skincare products contain milk but you can also add it to your bathwater. This is not a new thing but an ancient practice that people and royals used to do. At that time, the weather was used to be harsh which badly affects the skin. Therefore, people at that time used to have a milk bath as a natural skin treatment. It is the easiest and quickest way to give away needed nourishment to your skin. Read this article to find how you can create your milk bath.
Milk Bath: A Centuries-Old Skin Treatment
Royal women didn't use to bath with normal water. To keep their beauty, they used to add various ingredients like milk to the bathwater. Some stories suggest that royal ladies at that time used to even carry donkeys laden with milk so that they could take the milk bath anywhere.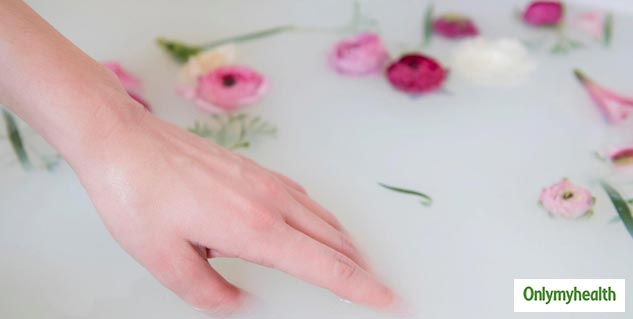 Milk Bath Benefits
Milk contains AHA or alpha-hydroxy-acid which is a natural lactic acid. This acid helps in dissolving proteins to shave off the dead skin cells. This helps in rejuvenating the skin and bringing the fresh and youthful glow on the skin.
Since the entire body is dipped in the milk bath, not just face but the skin of the whole body get moisturized. This makes the whole body softer and shinier.
Milk also contains essential vitamins and minerals which help in retaining the skin's moisture and elasticity both.
Milk soothes dry and itchy skin which is apt to treat sunburn and heatstroke.
Make Your Own Lavender Milk Bath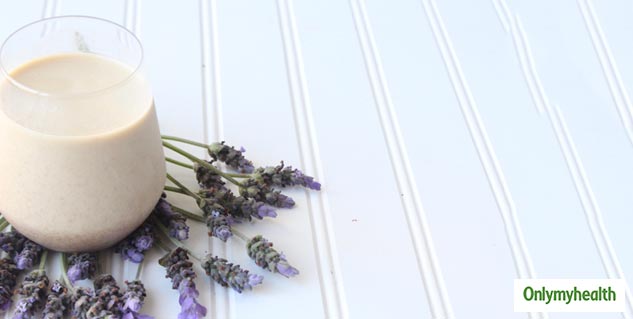 Ingredients
Milk powder- 2 cups
Cornstarch- 1/2 cup
Baking soda- 1/2 cup
Lavender essential oil- 10 drops
How to make:
1. Take a big bowl and add all the dry ingredients including milk powder, cornstarch and baking soda. Mix all of them well.
2. Add a few drops of lavender essential oil or any other essential oil whose scent you'd like in your bathwater.
3. If you are dealing with any skin issue, you may also add tea tree essential oil in the water.
4. Now, transfer the mixture in an airtight jar and close the lid.
5. Shake the jar for a minute so that essential oil gets infused in the powder.
6. Place this jar in a cool and dry place, also away from the sunlight.
7. Your milk bath is ready to be used.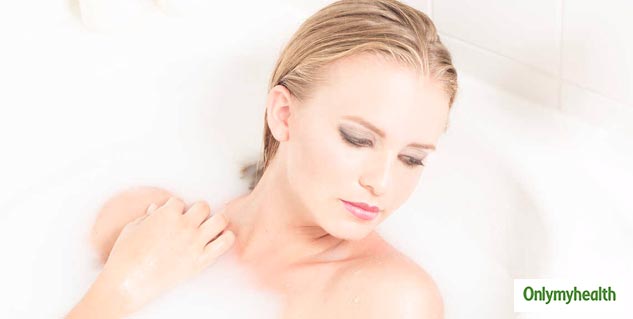 When you want to use this milk bath in your bathwater, just add a cup of this mixture into your bathtub and mix it well in the water. Enjoy your refreshing bath and help the skin soak the moisture. You would see your skin getting better day-by-day.
Read More in Skin Care