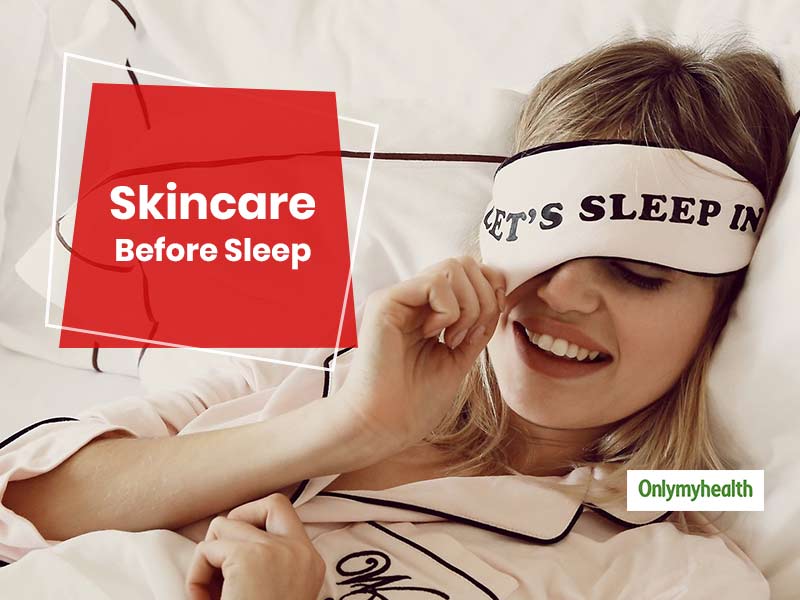 Amidst pollution and winters, your skin needs some extra TLC from you. Your regular cleansing, exfoliating, moisturising routine won't suffice the need of your skin at this crucial time. Also, daytime skincare and night-time skincare routine have different impacts. Surprisingly, night routine is more helpful in rejuvenating the skin and restoring the damage caused. Thus, following a good skincare routine at night is a must. Also, applying a night cream isn't the only thing to do, there are several steps following which can reboot your skin and process overnight rejuvenation.
The 5-Step Night-Time Skincare Ritual
Do you know the steps of skincare? Forget cleansing, toning and moisturising. These are meant for regular people. If you want your skin to be extraordinarily beautiful, here are some steps that you must religiously abide by.
#1 Makeup/Residue removal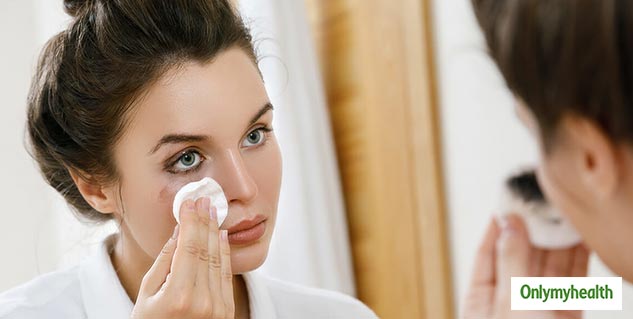 The first thing you need to do is ensure that there is no makeup left on your face. Not just makeup, you also need to get rid of the dirt or dust that got accumulated on the skin throughout the day. For this, use a makeup remover(if you have one) or use micellar water or even coconut oil would do it for you. However, avoid if you are an oily skin type.
Also Read: Make Your Skin Glow and Hair Shine With Homemade Coconut Milk Products
#2 Cleansing
Now that you are done with removing the makeup and other residues, it is time for deep cleaning. This is to double-check the skin for dirt and residues. Use a herbal cleanser to clean the face and discard all the excess dirt, sebum, etc. Go for a mild cleanser(preferably a homemade facewash) to prevent irritation and itching. Clean skin is the first step to achieving healthy skin.
#3 Apply toner
Many people skip toner as they consider it- unimportant. It is one of the most important products that you have to have in your vanity. This simple product helps in restoring the natural pH of the skin. Besides, it also enhances the texture of the skin. Thus, skipping toner shouldn't be an option. Take some toner on a cotton pad and dab it on your face. Allow it to get soaked in the skin before moving on to the next step.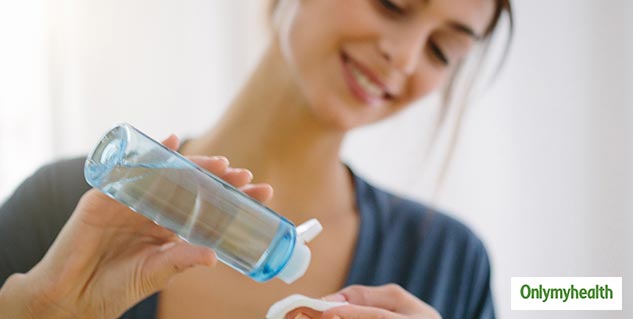 Also Read: Look 10 Years Younger With Lemon Toner
#4 Skin cream and serum use
Take any night cream that suits and best works for your face. Apply some on your face. Follow up with a serum. These are golden drops that can give a new life to your face. Don't rub it on the skin but gently tap with your fingers to allow the product to get absorbed without creating friction. Wait for a couple of minutes before conducting the final step.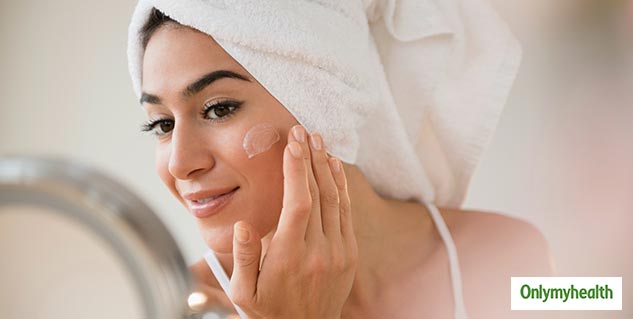 #5 Moisturise
Yes, this is the last step in the night-time skincare routine. This helps in locking everything and allowing the skin to soak everything up. Additionally, a good moisturiser keeps the skin soft and supple to prevent cracking, wrinkling, dryness and other skin-related problems. If you are aiming at a smooth, dewy, flawlessly glowing face, follow these steps. You are highly likely to see the results in a week's time of keeping with this routine.
If you religiously follow these steps, you are surely going to witness a smooth, flawless and even-toned skin that you always dreamt of.
Read More Articles in Skin Care