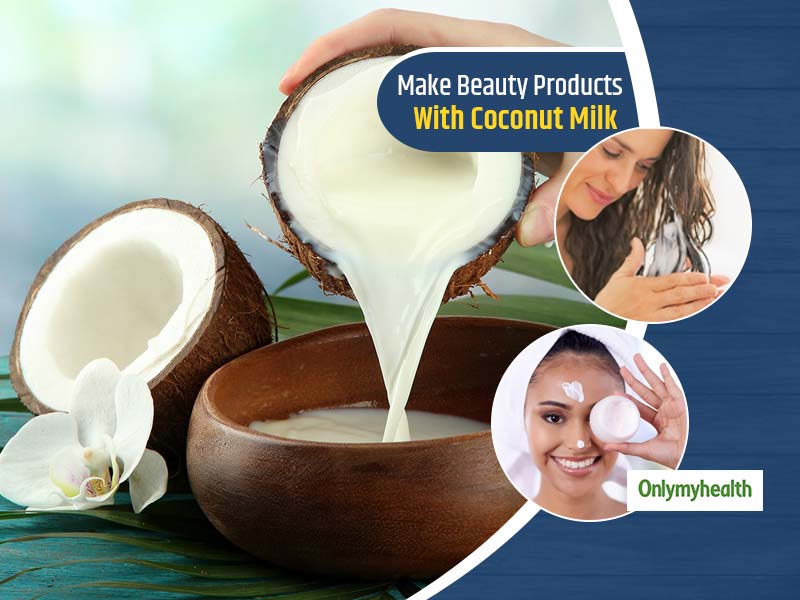 Coconut is an incredible fruit that not only boosts internal health but also helps in enhancing external beauty. While coconut water and coconut oil are used extensively, coconut milk is a less-known byproduct. It is quite underrated but many skincare and beauty brands have started to acknowledge this ingredient in their products. But we are not asking you to buy them, instead, we want that you make your own products at home. Yes, it is extremely easy to curate customized beauty products with minimal ingredients.
Why coconut milk is good for skin and hair?
Coconut milk has incredible moisturizing properties. The thing that differentiates it from coconut oil is that it has a milky texture and not oily like coconut oil. The milk gets absorbed into the skin and hydrates it fully. And not just skin it is great for smoothening hair. In this article, we will tell you some DIY coconut milk products.
Coconut milk as a face moisturizer
Yes, you can also use coconut milk as a moisturizer. This will help soften your skin. If you want, you can apply it directly on your skin or you can also use it by making a homemade moisturizer like this one:
Add half a cup of coconut milk in a bowl.
To this, add 1 or 2 teaspoons of glycerin and 1 teaspoon of rosewater.
Mix everything well.
You may also put 4-5 drops of rosemary essential oil or lavender or tea tree oil in it.
Transfer the mixture in a container and keep it in the refrigerator.
Use it as a face moisturizer.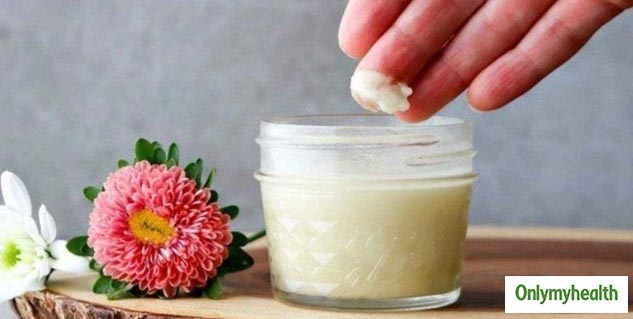 Coconut milk scrub
You can use coconut milk as a natural and homemade face scrub for your skin. This face scrub is easy to make and is safe and effective. Follow the steps given here:
First, take some oats in a bowl.
Now add 1 or 2 teaspoons of honey to it and then soak it in half or 1 cup of coconut milk for 20 minutes.
After 20 minutes, gently rub it on your face to exfoliate the skin and leave it for 10-15 minutes.
After that wash your face with lukewarm water.
This will help cleanse your face and hair follicles and thereby help prevent acne. This scrub will help you get a shiny skin. This can also be used as a scalp scrub.
Also Read: Benefits Of Coconut Oil Pulling For Oral Health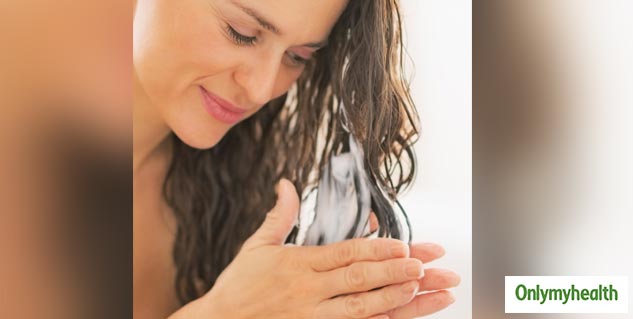 Coconut milk hair conditioner
If you want soft, beautiful and shiny hair, you can also use coconut milk as a conditioner.
For this, take a cup of coconut milk and add 2 teaspoons of lemon juice and 1 teaspoon of aloe vera gel to it.
If you want, you can also add any of your mild shampoos to it.
Now you mix all these ingredients well and then apply it on your hair.
This conditioner made from coconut milk will help you get beautiful and shiny hair. Apart from this, the use of coconut milk on the hair will also help in straightening your hair naturally.
In this way, you can include coconut milk in your skincare and hair care routine. It also acts as a natural cleanser and makeup removal. Coconut milk is safe and effective for you.
Read More Articles in Fashion and Beauty