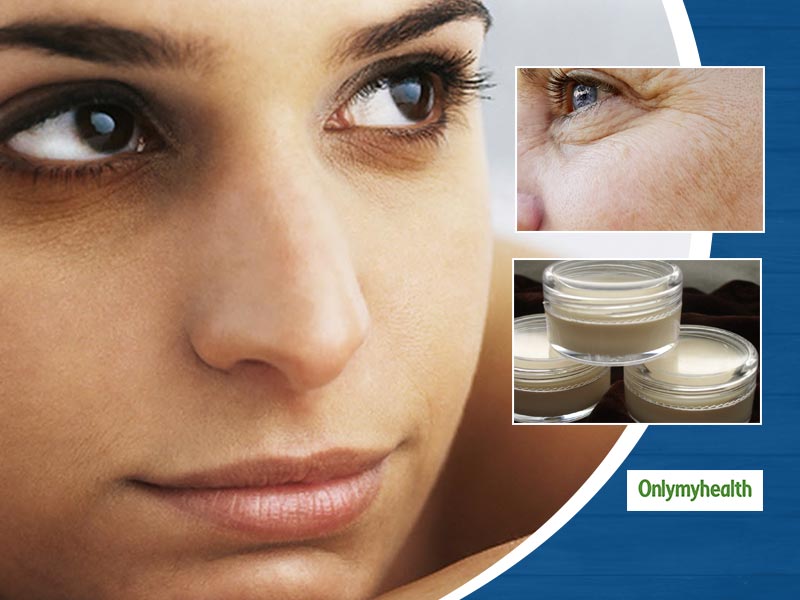 DIY night eye serum for oily and dry skin: Skin Serum is a multi-vitamin liquid that helps in the treatment of redness, dehydration, and fine lines. Its chemically formulated ingredients are smaller in size, and it is similar to a moisturiser; therefore, the skin absorbs the serum quicker than a moisturiser. Consequently, the skin serum has a more profound effect than a moisturizer. Skin serum boosts the performance of the skin and produces a nourishing effect. This eye serum (magic formula) stimulates blood circulation around the eyes. Do you know that this serum accelerates the flow of blood in the micro-capillaries around the eyes? This automatically makes the skin around the eye appear rejuvenated and fresh.
The serum is formed of exfoliating ingredients that have numerous advantages, such as:
Reduces wrinkles and fine lines.
Repairs discolouration and decreases dark spots.
Brings out a natural shine in the skin and stimulates the skin's blood circulation.
Keeps the skin young and helps in minimizing various signs of ageing.
Reduces the under dark eye circles and beautifies the eye area.
What will be needed to make eye serum?
One teaspoon aloe vera gel
One vitamin E capsule of vitamin E oil
Rosewater
How to make DIY Night Eye Serum?
First, take a spoon of aloe vera gel in a small container.
Now add 6-7 drops of rose water.
Add a vitamin E capsule or add 4-5 drops of vitamin E oil.
Stir them well with some cheese, so that all the things mix and a thick-creamy paste is prepared.
After the paste is well-formed, close the lid of the box and keep it in the fridge for 30 minutes.
Now, this paste is ready for use.
This serum should be stored in a rollerball tube which further adds to skin enhancement. Its rolling effect makes the eyes look less puffy. Other ingredients include witch hazel that smoothens, tones the skin and menthyl lactate acts as a cooling agent for the under-eye area. The serum has marked visible changes around the eye area and has an instantly uplifting effect within a month. Detoxifying eye products have seen a recent surge in demand, which is used to treat lifestyle-related problems. Because of its non-invasive procedure, it addresses age-related issues such as crow's feet and wrinkles.
Why is this night eye serum beneficial?
The gradual decline in the skin's natural elasticity and collagen as you age cause wrinkles. Wrinkled skin forms thin creases (which makes it look saggy) not just on the face but also the whole body as one age. But, age is not the only deciding factor of wrinkles as, stress, poor diet, and rapid weight loss too can cause wrinkles. Though wrinkles cannot be prevented from forming, there are numerous remedies to avoid skin sagging and delay its appearance.
Being an aloe vera gel, this serum keeps your skin hydrated, eliminating wrinkles and fine lines gradually. Apart from this, vitamin E increases the glow on your skin and reduces stains. Therefore, the problem of dark circles starts to decrease with the use of 2-3 nights. Applying Aloe vera gel and rose water together increases the elasticity of the skin, due to which your skin looks softer and does not crack due to dryness. If you apply this serum on the entire face, then with constant use, it also lightens your skin tone.
Read more articles on Skin Care