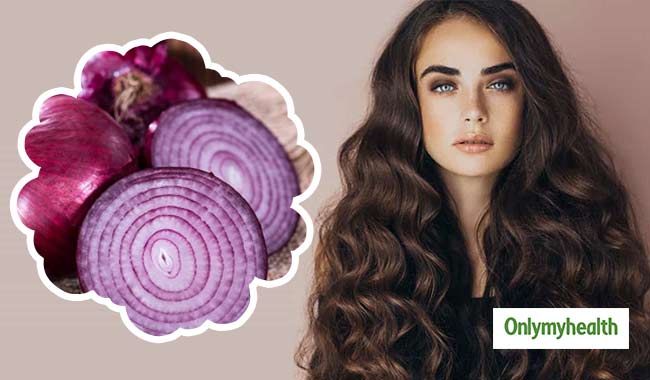 Are you also tired of the stubborn hair fall and dreaming about thick and long hair? Do not worry you do not have to depend on various products that are loaded with chemicals to treat hair fall. It takes some extra efforts to treat hair fall. You also need to have a lot of patience to allow your hair to regrow. One of the natural ingredients which can stimulate hair growth is onion. Onion is the most common ingredient which you can find in almost every kitchen. Now you can use it for hair growth as well. It can help you control hair fall. Onion contains certain minerals which stimulate hair growth and makes your hair thicker.
Ways to use onion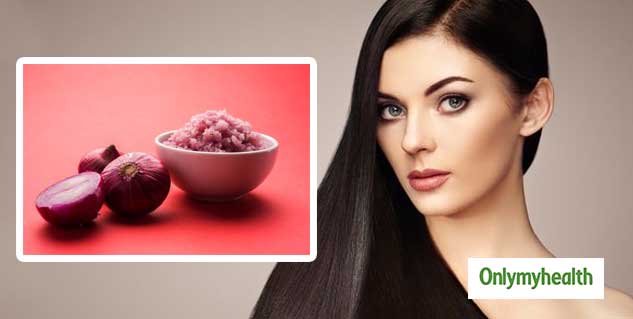 Onion juice
Extract juice of one onion. Now with the help of a cotton ball apply the onion juice on your scalp. after applying the juice properly massage it well with your fingers. Now keep it for thirty minutes and later wash your hair as usual. Repeat this remedy at least four to five time s a week for effective results.
Also read: 7 Habits that can Cause Hair Fall
Onion juice and egg
You might be aware of the benefits if egg for hair growth and hair quality. When combined with onion juice, the mixture can give you better results. All you need to do is take one whole egg and around two tablespoons of onion juice. Wisk the egg and the onion juice together and make a thick mixture. You can also add a few drops of essential oil to this mixture. Now apply this mixture on your scalp and hair both. You can cover your hair after applying this mixture. Now keep this mixture for at least 30 minutes and later wash your hair with a shampoo. You can try this remedy twice or thrice a week.
Coconut oil and onion juice
Coconut oil is another commonly found ingredient which can help stimulate hair growth and keep your hair healthy. Take two tablespoons of coconut oil and onion juice each and mix them together to get a smooth paste. Apply this mixture on the roots of your hair and massage it well. now leave this mixture for at least 30 minutes. After 30 minutes wash your hair with a mild shampoo. You can use this remedy on every alternate day. If you want to treat dandruff as well then you can add a few drops of tea tree oil to this mixture.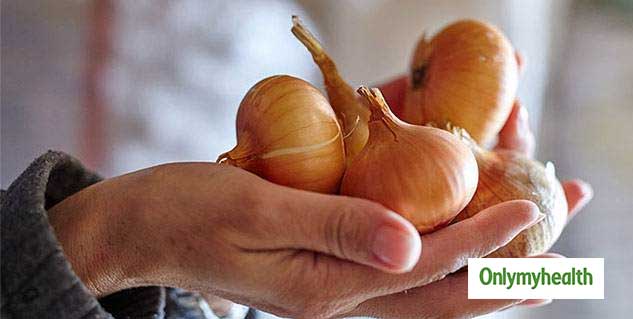 Also read: Simple Ways to Use Coconut Oil for Hair Growth
To notice effective results you should use these remedies regularly. Hair regrowth will take some time and patience. It will not happen suddenly just after few days. Apart from these methods, you should also consume a healthy diet. A healthy and balanced diet will also affect your hair growth and hair quality. If you are allergic to onions then you should not use these remedies or if you experience any kind of discomfort or irritation after using these remedies then you must stop its use.
Read more articles on Hair Care.
For more related articles, download OnlymyHealth app.