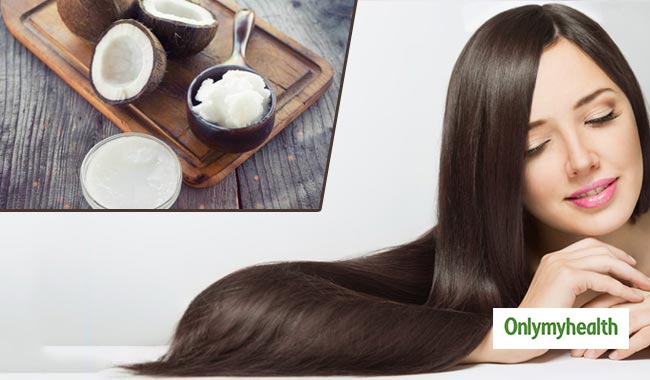 Hair fall can be very stressful. It can make your life difficult. Sometimes hair fall becomes uncontrollable which leads to more and more stress. There are various products in the market which promise to stop hair fall as soon as possible. But are these products trustable enough? Sometimes these products can also give you reverse effects. It is also very confusing when it comes to choosing the right product. Natural methods are the best ways to fight hair fall. Coconut oil is of these remedies. Coconut oil is an ancient method to control hair fall. It can give you noticeable results and can help you fight hair fall.
Why coconut oil?
Some of the benefits of coconut oil for hair which promotes hair growth may include:
Coconut oil works as a natural conditioner for hair
It prevents dryness and reduces hair damage
Coconut oil is rich in antioxidants which promotes healthy hair growth
Coconut oil also has antifungal and antibacterial properties which protect the hair and scalp from any kind of bacteria or infection
It can improve blood circulation
It also nourishes hair follicles
Ways to use coconut oil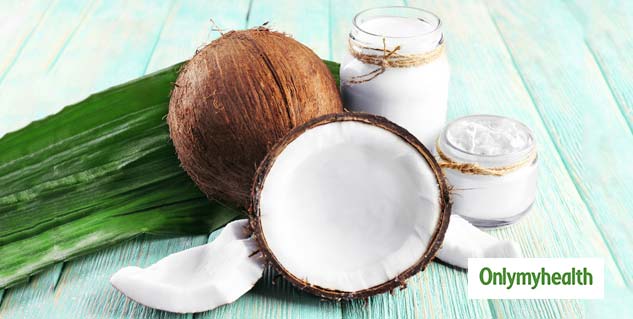 Coconut for fast hair growth
Coconut oil can grow your hair thicker and longer. After a long tiring day, take some coconut oil and keep it on medium flame. Do not overheat the oil and bring it to a normal temperature which is a little warm. Now massage the oil thoroughly into your scalp using your fingers. Massage properly and do not miss any area on your scalp. Now wrap your hair with a towel or cloth and keep it overnight. In the morning wash your hair with a mild shampoo.
Also read: 9 Hairstyles for Thin Hair to Add Volume
Coconut oil as a pre-wash protector
Your hair and scalp can become dry after a wash. hair can absorb extra water which can make them weak and dry. Presence of extra water in your hair follicles c will also make the roots of the hair weak which can stimulate hair loss. You can apply coconut oil 15-20 minutes before you wash your hair. This will make a protective layer for your hair and will prevent the absorption of extra water. Apply the oil properly for the scalp to the roots of your hair for best results.
Coconut oil as a conditioner
You can substitute your hair conditioner with coconut oil. It can act as a natural hair conditioner which will provide you more benefits. Wash your hair as usual and take a few drops of coconut oil and apply it on your wet hair instead of conditioner. Then wash it with normal water. Do not use too much quantity because excess can make your hair greasy.
Also read: 7 Habits that can Cause Hair Fall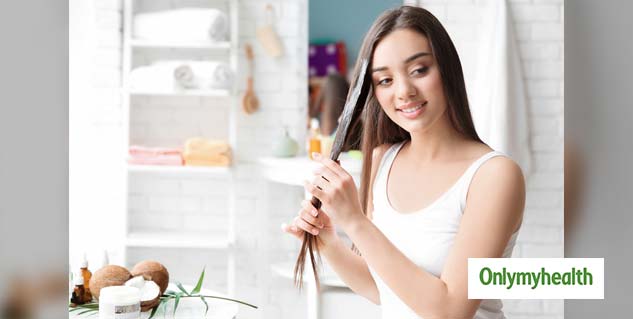 Coconut oil for dandruff
Dandruff is a common problem these days. Oil nourishment is very important to fight dandruff. The presence of fatty acids in coconut oil can act as a good remedy for dandruff. You can mix coconut oil and castor oil to fight dandruff. massage your scalp with this mixture a few hours or night before you wash your hair. Try this method regularly after every 5-6 days and get rid of dandruff permanently.
Coconut oil does not have any side effects but if you face any kind of problems like itching or infection then you can stop its use.
Read more articles on Hair Care.
For more related articles, download OnlymyHealth app.