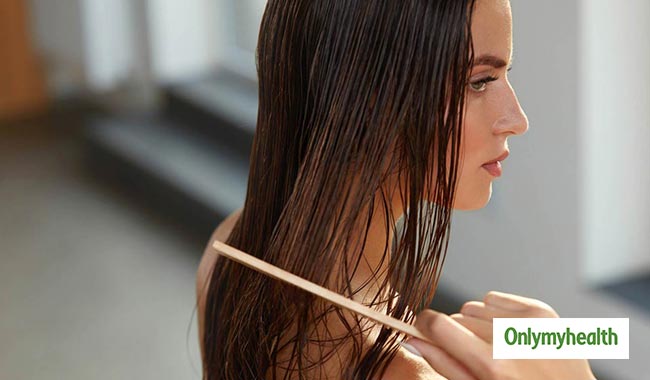 Hair fall is a severe problem which can make your hair thin and destroy your complete look. Many girls have thin hair since birth which is very hard to treat. Apart from using hair extensions, there are hardly few ways to increase the volume of your hair as hair extensions do not work for everyone. They can give a fake look and make you look weird. To avoid all those short-term solutions, here is an easy way to increase the volume of your hair. Certain hairstyles can help you add volume to your hair. These hairstyles will help you look amazing.
A messy top bun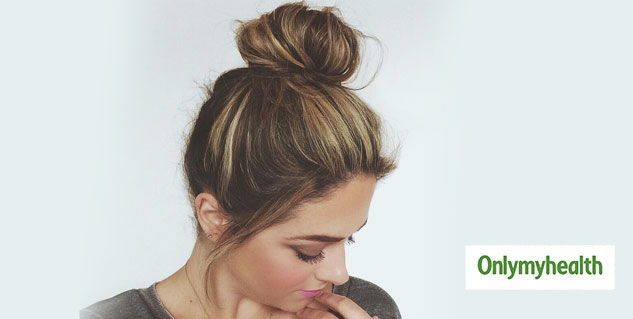 A messy bun is the best way to add volume. It is also one of the most trending hairstyles. It will make your hair look thicker. All you need to do is tie a high ponytail and backcomb your ponytail. Now twist your hair to make a bun. Once it is in an appropriate shape, pin it up and take some hair out from each side to enhance the look. Keep the front part of your hair little lose. You can carry this hairstyle with any outfit both formal and informal.
A quiff in front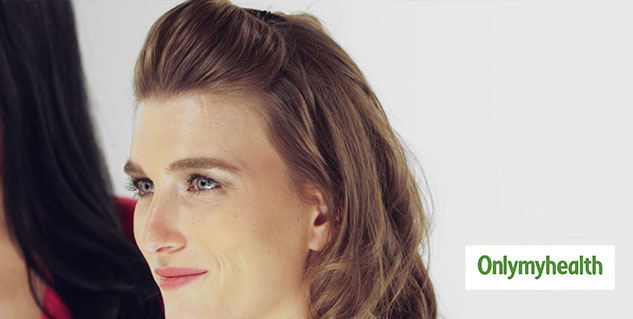 A quiff in the front is the best way to create an illusion that you have thicker hair. Making a quiff is very easy. You can leave the rest of your hair open after making a quiff and you are good to go. If you want to tie your hair then you can make a pony after making a quiff.
Also read: Experiencing Hair Loss? Iron Deficiency could be the culprit
Soft curls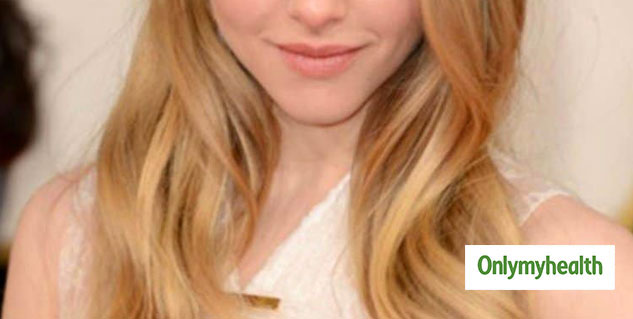 Soft waves or curls is another way to increase the volume of your hair. It will make your hair thick and bouncy. You can carry soft curls with any hair length. If you have straight hair, soft curls can completely change your look and will make you look better and graceful. If you opt for soft curls then make sure that the curls are nice and neat - do not mess them up too much.
Half-high pony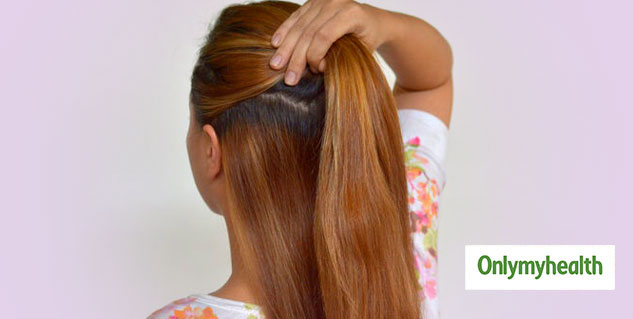 A high ponytail can make you look sleeker and will also increase the volume. Just comb your hair neatly and make a high ponytail. When you make a high ponytail your hair would be in one place together which will make them look thicker than they actually are. After making a high ponytail, you can also part your pony in two sections and place it on your both sides.
Asymmetrical french braid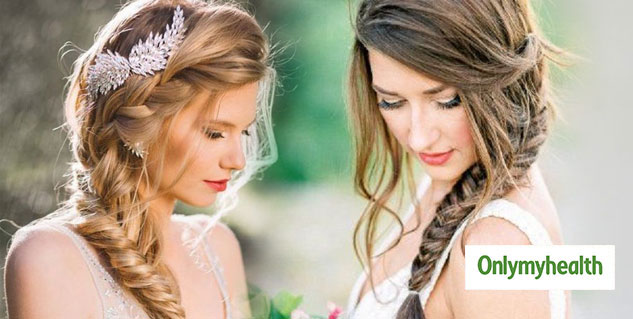 French Braid is another saviour for thin hair. An asymmetrical french braid can cover up the areas where you have less hair. You can also make your braid messy according to your choice. You can also add elements to your braids like different floral clips or bands.
Also read: Try these Super Effective Ways to Get Silky, Soft Hair
Messy ponytail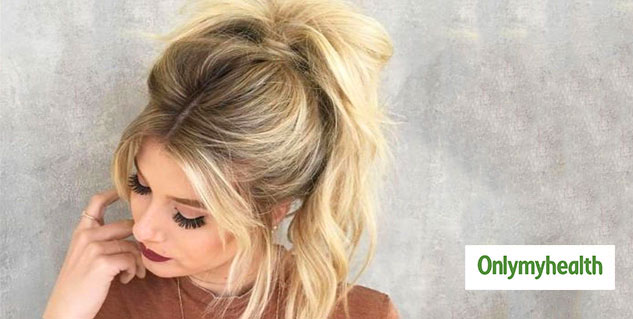 Messy hair is an amazing way to escape thin hair. Messy hair increases the volume without putting any special efforts. Messy hair is an easy-to-do hairstyle and does not require any special equipment. All you need to do is tie your hair into a ponytail without combing them neatly. Only, back comb on the required areas. Also, take out some bangs from the sides to compliment the look.
Side messy braid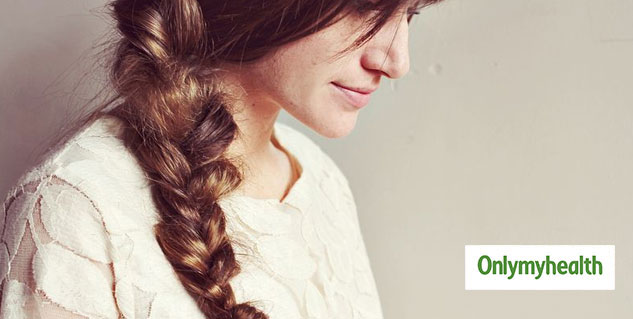 Side messy braid is a very classy hairstyle which can go with your everyday look. It is again a very easy hairstyle to make. Just comb your hair sideways and make a loose braid. You can also make your braid lose by pulling your hair out. Also, take out some from the front to look more gorgeous.
The hippie hairstyles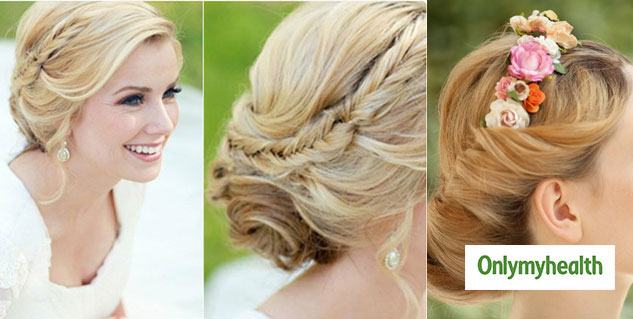 Hippie hairstyles are lose wavy hair with a band, ribbon or braids. But you can twist your hair in a bun to make them look heavy. You can braid your own hair and pin them like a band in the front and keep the rest of the hair loose. You can also curl the rest of the hair to increase the volume. You can use a colourful band and later twist your hair around the band backwards to form a messy bun kind of look. The band will help you to cover up the head from the front and the bun will add the volume at the back.
Also read: 5 Great ways to treat split ends naturally
A bob cut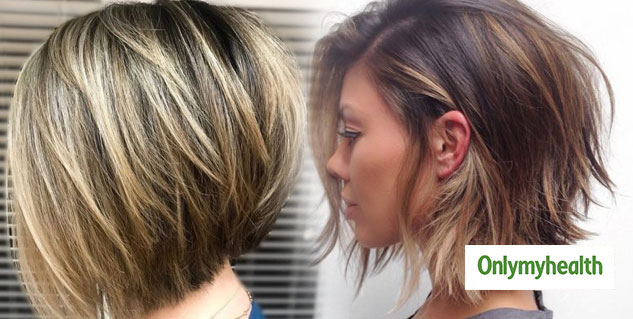 A bob cut is a great way to add volume even with short hair. You can get a layered bob cut which will look as if you have thick hair. Short hair is also easier to manage and do not require too many efforts.
Read more articles on Grooming.
For more related articles, download OnlymyHealth app.